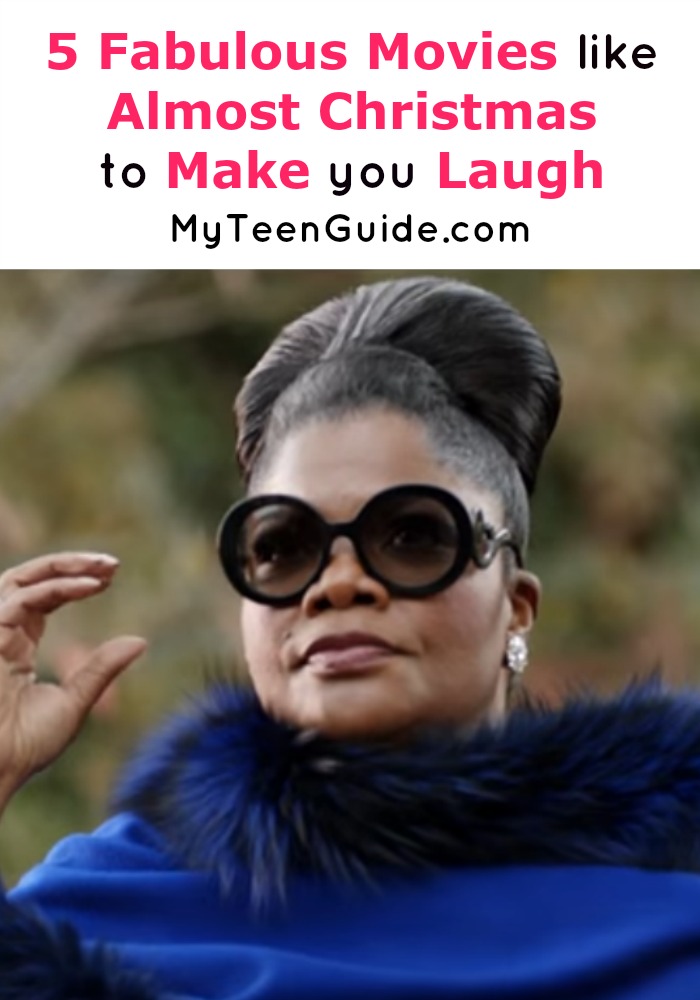 It's Almost Christmas and it's time to check out movies just like it! The new movie Almost Christmas looks hilarious, heartwarming and all of that feel good stuff for the holidays. Grab your cup of cocoa and get ready to laugh and even shed a tear or two. I love holiday movies! Check out this list of movies like Almost Christmas.
Related: The 10 Best Christmas Movies Of All Time
5 Fabulous Movies Like Almost Christmas To Make You Laugh
Almost Christmas is an upcoming Christmas comedy movie that is set to hit theaters on November 11, 2016. It features an all-star cast and is about a dysfunctional family that gathers for 5 days during the Thanksgiving holiday. It is their first holiday together since their mother passed away and all their father wants is for everyone to get along. Here are some other amazing movies like Almost Christmas.
Saving Christmas
Saving Christmas is a 2014 Christmas comedy movie. The movie is about Kirk, who is enjoying spending time with his loved ones during his sister's annual holiday party. However, not everyone is in the Christmas spirit, as Kirk's brother-in-law, Christian, is having a case of the bah-humbugs. Saving Christmas stars Kirk Cameron as Kirk, Bridgette Cameron as Bridgette and Darren Doane as Christian.
Surviving Christmas
Surviving Christmas is a 2004 romantic comedy movie that focuses on Drew Latham, a young millionaire who is obnoxious and lonely. He pays the Valco family $250,000 to let him spend Christmas with them. Surviving Christmas stars Ben Affleck as Drew Latham, James Gandolfini as Tom, Christina Applegate as Alicia, Catherine O'Hara as Christine and Josh Zuckerman as Brian.
This Christmas
This Christmas is a 2007 Christmas movie that incorporates romance, music, comedy and drama. It is based on the 1970 holiday song of the same name by Donny Hathaway. The movie features the Whitefield family, who overcomes trials and tribulations during the Christmas season, including the fact that the oldest, Quentin, has not been home to see his family in four years. This Christmas has an all-star cast including Loretta Devine as Shirley, Regina King as Lisa, Idris Elba as Quentin, Columbus Short as Claude, Sharon Leal as Kelli, Lauren London as Melanie and Chris Brown as Michael.
Love the Coopers
Love the Coopers is a 2015 Christmas comedy movie about the Cooper family discovers the spirit of the holidays and the true meaning of family when they all gather together to celebrate on Christmas Eve. Love the Coopers stars an ensemble cast that includes John Goodman as Sam, Diane Keaton as Charlotte, Ed Helms as Hank, June Squibb as Aunt Fishy, Jake Lacy as Joe, Olivia Wilde as Eleanor, Alan Arkin as Bucky, Anthony Mackie as Officer Percy Williams, Marisa Tomei as Emma and Amanda Seyfried as Ruby.
Nothing Like the Holidays
Nothing Like the Holidays is a 2008 comedy drama romance movie. It centers on the Rodriguez family, who live in West Chicago. They gather together for what may be their last Christmas together. Nothing Like the Holidays stars an all-star cast including John Leguizamo as Mauricio, Debra Messing as Sarah, Freddy Rodriguez as Jesse, Alfred Molina as Edy, Jay Hernandez as Ozzy, Luis Guzman as Johnny, Melonie Diaz as Marissa, Elizabeth Pena as Anna and Vanessa Ferlito as Roxanna.
So do you love funny holiday films? Tell me about your favorite movies like Almost Christmas down in the comments!
*Image via trailer