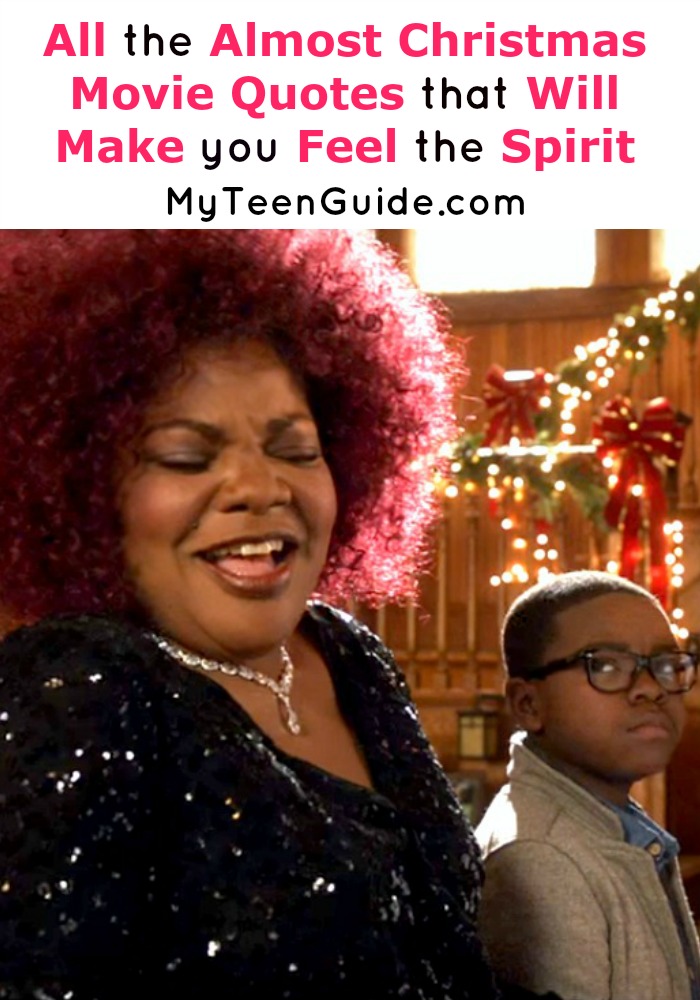 If you too are feeling almost ready for Christmas, but need an extra push, these movie quotes and trivia for the new movie will brighten you right up! This holiday movie will make you laugh so hard; you'll be crying. You know this is one of those feel good movies around the holidays that just gives you a big holiday hug! Plus Mo'Nique is in the cast, which is always a green light for a film for me. She always brings it to the big screen! In fact, the whole Almost Christmas cast list looks good! Check out all the Almost Christmas movie quotes and trivia.
All The Almost Christmas Movie Quotes That Will Make You Feel The Spirit
Almost Christmas is an upcoming Christmas comedy film that will be in theaters on November 11, 2016. It tells the story of a dysfunctional family whose matriarch recently passed away. They gather for the Thanksgiving holiday and must find a way for everyone to get along. Don't worry; the laughs keep coming with this movie! Here are some trivia and quotes from Almost Christmas.
Related: Best Christmas Movies on Netflix…Aside from a Christmas Story!
Almost Famous Movie Trivia
The movie title changed names three times. It was originally titled A Meyers Thanksgiving in April of 2015. Then it was changed to A Meyers Christmas, and finally, in April of 2016, it was changed to Almost Christmas.
DC Young Fly, whose real name is John Whitfield, has several tattoos that will be edited out of the movie.
Mo'Nique and Nicole Ari Parker have also starred in a previous movie together. In the 2008 film Welcome Home Roscoe Jenkins, Mo'Nique played the role of Betty Jenkins while Parker played the role of Lucinda Allen.
Almost Christmas is the third movie that David Talbert has directed. He also directed the 2008 movie First Sunday and the 2013 movie Baggage Claim.
Related: 20 Best Christmas Music Playlist Songs
Almost Christmas Movie Quotes
Woman at the local pharmacy, talking to Walter:
Woman- "Walter, is the family coming home for Christmas?"
Walter- "Every single one of them."
Walter, talking to his family:
Walter- "This is our first holiday without your mother. Just five days we ought to act like a family."
Conversation between Walter and Aunt May:
Walter- "I wasn't expecting you for another day or two. Your room is upstairs."
Aunt May- "But the liquor is in the dining room."
Cheryl, talking to Aunt May and Sonya, in the kitchen:
Cheryl- "If I close my eyes, I can see mom in here like it was yesterday."
Are you looking forward to this new holiday movie? Tell me what you think about the Almost Christmas movie quotes and trivia bits!
Image via trailer