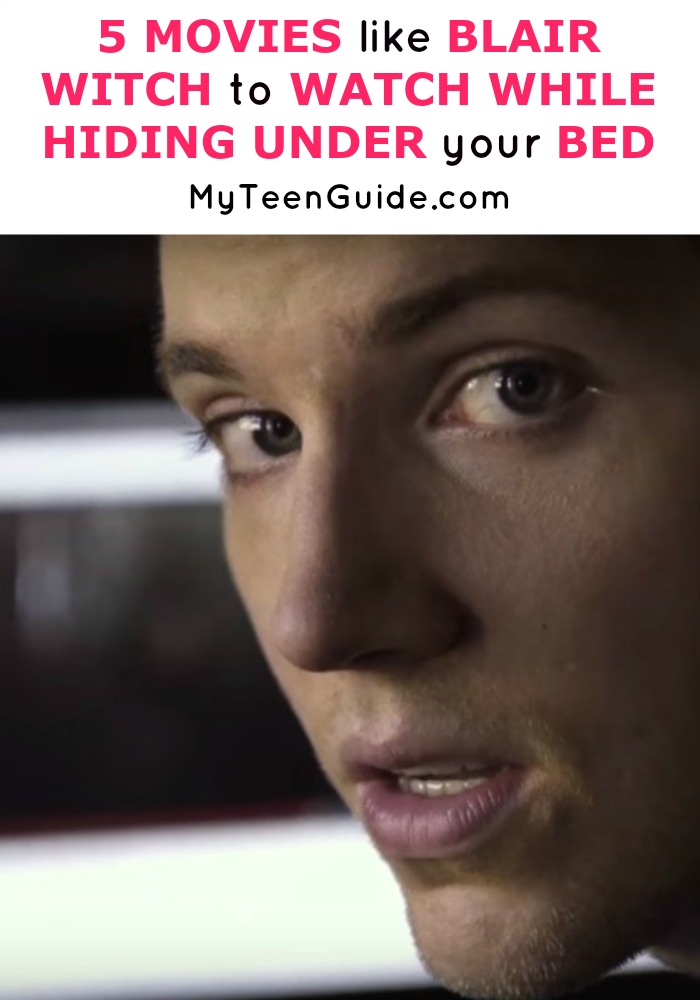 With the sequel hitting theaters soon and Halloween almost here, fans of horror movies like Blair Witch will be looking for other ideas. After all, there is a certain thrill to being scared senseless by a film! Your hands start sweating, you creep forward on your seat and then POW! Right, that's where they get you! Don't mind me. I'll be hiding under the bed watching the scary movie from there. For those of you brave enough to watch without the lights on (or maybe not!) here are some other movies like Blair Witch to check out.
5 Movies Like Blair Witch To Watch While Hiding Under Your Bed
Blair Witch is set to hit theaters on September 16, 2016. It is a psychological horror movie that is set around college students who investigate the Black Hill Forest to find out why Heather, James' sister, disappeared. Here are some other movies like Blair Witch.
Related: 5 Best Halloween Movies on Netflix to Watch with Your BFF
Paranormal Activity
Paranormal Activity is a 2007 independent found footage supernatural horror movie and is the 1st of six films in the series. The other five movies include the 2010 Paranormal Activity 2, the 2011 Paranormal Activity 3, the 2012 Paranormal Activity 4, the 2014 Paranormal Activity: The Marked Ones and the 2015 Paranormal Activity: The Ghost Dimension. The movie showcases a couple who moves into their new home in the suburbs and soon discover a nightly demonic entity has them on edge. Paranormal Activity stars Micah Sloat as Micah and Katie Featherston as Katie.
Cloverfield
Cloverfield is a 2008 found footage monster horror movie that is the 1st out of 2 movies in the series, with the 2nd being released in theaters on March 11, 2016 titled 10 Cloverfield Lane. The movie centers on a group of friends who are having a farewell party for one of their friends who is moving to Japan. During the party, a monster attack occurs and everyone fighting for survival. Cloverfield stars Odette Yustman as Beth McIntyre, Michael Stahl-David as Rob Hawkins, Mike Vogel as Jason Hawkins, Jessica Lucas as Lily Ford, TJ Miller as Hud Platt and Lizzy Caplan as Marlena Diamond.
Evil Things
Evil Things is a 2009 horror movie that focuses on five college friends who enjoy a weekend in the country, leaving behind city life for a few days. However, 48 hours later, they have seemed to vanish without a trace, and no one knew what happened- until now! Evil Things stars Elyssa Mersdorf as Miriam Dearing, Laurel Casillo as Cassy Crawford, Morgan Hooper as Mark Schaefer, Torrey Weiss as Tanya Kochen and Ryan Maslyn as Leo Pugliese.
Grave Encounters
Grave Encounters is a 2011 found footage supernatural horror movie and is the 1st out of 2 movies in the series, with the 2nd being released in 2012 titled Grave Encounters 2. The movie surrounds a production crew for a ghost hunting reality show, in search of paranormal activity, lock themselves in a haunted psychiatric hospital, for what may be their final episode. Grave Encounters stars Sean Rogerson as Lance Preston, Ashleigh Gryzko as Sasha Parker, Juan Riedinger as Matt White, Merwin Mondesin as T.C. Gibson and Mackenzie Gray as Houston Grey.
V/H/S
V/H/S is a 2012 found footage anthology horror movie that is a series of six short films that stem from the 1st film. This flick shows a criminal gang who is hired by a mysterious third-party to steal a rare VHS tape from a desolate house, discovering that they got a lot more than they bargained for. Each of the 6 short films has its own cast, so there are too many to list here. I can tell you that there are no big name actors or actresses in this movie at all.
All of these movies like Blair Witch are super creepy, which one are you going to watch? Tell me your favorite scary movies in the comments!
Image via trailer.