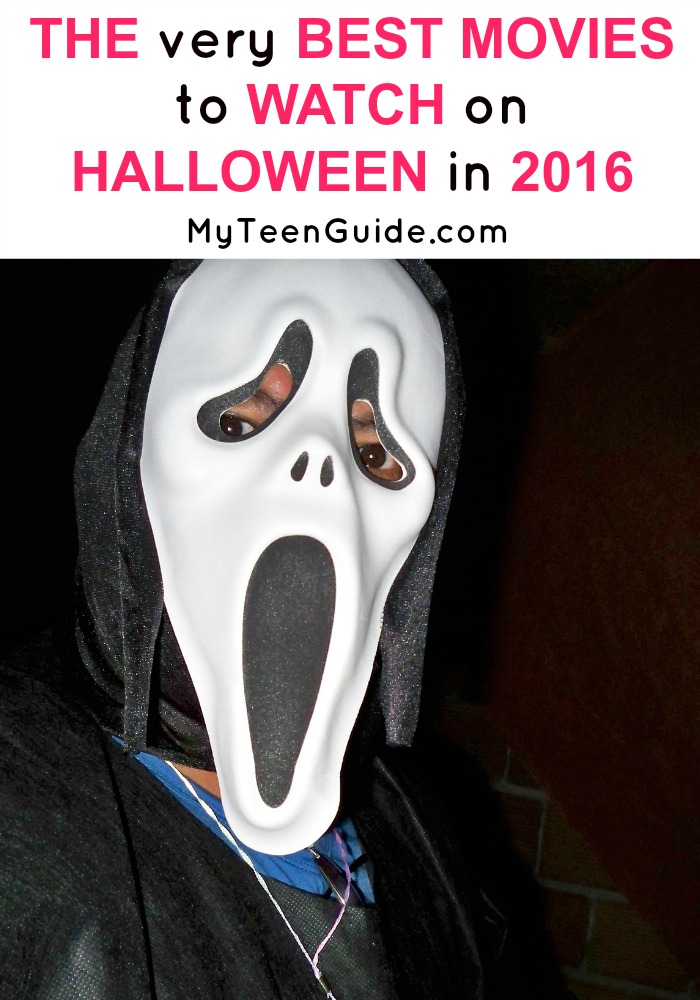 Our list is here and it's time to take a look at the very best movies to watch on Halloween in 2016. I can almost hear the fanfare because I know you were looking for some movies to scare yourself and your whole squad! These are movies that you can rent, stream or buy and watch with your friends right from you own home! Throw a little Halloween party to watch your scary movies, turn out the lights and try not to scream! The very best movies for 2016 might just give you nightmares if you watch them! Check out all of my picks below for Halloween movies, and watch out for number five because it may turn your stomach over!
The Very Best Movies To Watch On Halloween In 2016
Carrie
Carrie is a 2013 supernatural horror movie and is the 3rd adaptation of the 1974 book of the same name by Stephen King, with the other 2 being Carrie in 1976 and The Rage: Carrie 2 in 1999. The movie focuses the life of a shy girl, Carrie White, who is an outcast among her peers. After being pushed to her limit on prom night, Carrie unleashes her telekinetic terror. Carrie stars Chloe Grace Moretz as Carrie White, Julianne Moore as Margaret White, Judy Greer as Ms. Desjardin and Ansel Elgort as Tommy Ross.
Related: The Scariest Blair Witch NEW Movie Quotes That Will Give You Nightmares
The Possession
https://www.youtube.com/watch?v=0gBeG31fX40
The Possession is a 2012 supernatural horror movie that is said to be based on the dybbuk box, a wine cabinet that is haunted by a restless and malicious spirit. After her mom and dad divorce, Emily and Hannah live with their mom Stephanie but have visitation with their dad Clyde. Emily buys an old box at a yard sale, soon discovering that opening the box unleashes an evil spirit. When Emily is under the spirit's curse, her parents team up to try and break the curse. The Possession stars Natasha Calis as Emily Brenek, Jeffrey Dean Morgan as Clyde Brenek, Kyra Sedgwick as Stephanie Brenek and Madison Davenport as Hannah Brenek.
The Conjuring
The Conjuring is a 2013 is a supernatural horror movie and is the 1st of 2 films in the series, with The Conjuring 2 in 2016. The movie tells the real-life story of Ed and Lorraine Warren, paranormal authors and investigators, who head to Harrisville, Rhode Island, to meet with the Perron family who claims their farmhouse is haunted by a dark force. The Conjuring stars Patrick Wilson as Ed Warren, Vera Farmiga as Lorraine Warren and the Perron family consists of Ron Livingston as Roger, Lili Taylor as Carolyn, Shanely Caswell as Andrea, Hayley McFarland as Nancy, Joey King as Christine, Mackenzie Foy as Cindy and Kyla Deaver as April.
Scary Movie 5
Scary Movie 5 is a 2013 horror comedy parody movie that is the 5th film in the series, with the other 4 being Scary Movie in 2000, Scary Movie 2 in 2001, Scary Movie 3 in 2003 and Scary Movie 4 in 2006. The movie is about Dan Sanders and his wife, Jody, who take in their two nieces and nephew. However, they soon discover strange paranormal activity in their new home. Scary Movie 5 stars Simon Rex as Dan Sanders, Ashley Tisdale as Jody Sanders and Erica Ash as Kendra Brooks.
Wrong Turn 5: Bloodlines
https://www.instagram.com/p/6YzhvVhtfL/?tagged=wrongturn5bloodlines
Wrong Turn 5: Bloodlines is a 2012 horror movie that is the 5th movie in the series of 6. The other five films include Wrong Turn in 2003, Wrong Turn 2: Dead End in 2007, Wrong Turn 3: Left for Dead in 2009, Wrong Turn 4: Bloody Beginnings in 2011 and Wrong Turn 6: Last Resort in 2014. The movie tells the story of 5 college friends, Billy, Cruz, Lita, Gus, and Julian, who are attending the Mountain Man Festival, when they encounter a group of deformed cannibals. Wrong Turn 5: Bloodlines stars Simon Ginty as Billy, Amy Lennox as Cruz, Roxanne McKee as Lita, Paul Luebke as Gus and Oliver Hoare as Julian. Quite honestly, every trailer I found was so bloody my stomach flipped. Here is a Wrong Turn 5 Bloodlines trailer if you're braver than me!
So what do you think about our list of the very best movies to watch on Halloween in 2016? Are you going to stream any of these films? Are you brave enough to watch them with the lights off? Tell me in the comments!
Image via Pixabay