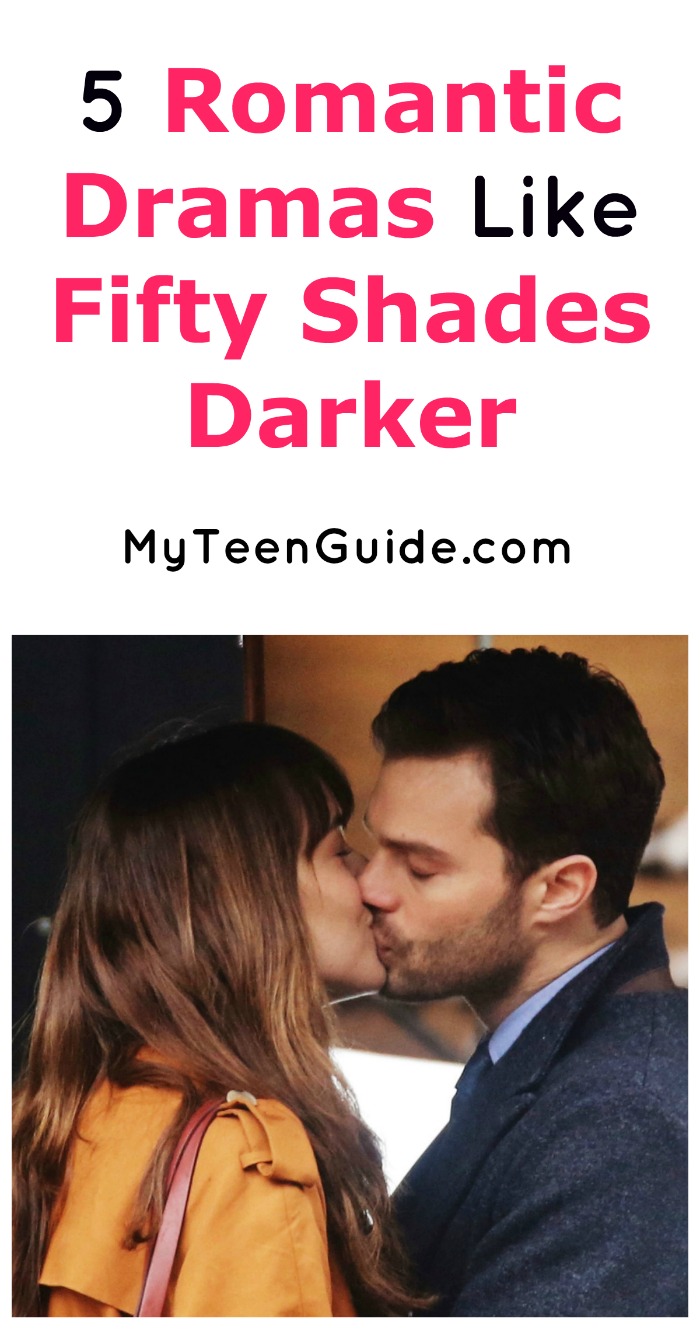 Looking for a few more romantic drama movies like Fifty Shades Darker? We've got you covered! These five flicks take romance to whole new levels. Like the Fifty Shades series, they're probably not something you want to watch with your grandmother present (and definitely not for the under 18 crowd). They make fabulous date night movies, though! Check them out!
Movies Like Fifty Shades Darker
Fifty Shades Darker is an upcoming erotic romantic drama movie that will be in theaters on February 10, 2017. It is based on the 2012 book of the same name by E.L. James. The movie continues from where Fifty Shades of Grey in 2015 left off. Here are some other great movies like Fifty Shades Darker.
The Piano Teacher
The Piano Teacher is a 2001 erotic thriller movie that is based on the 2004 book of the same name by Elfriede Jelinek. Walter Klemmer, is a 17-year-old engineering student, who embarks on a sexual relationship with Erika Kohut, his piano professional at a music conservatory in Vienna, Austria. While she appears confident, Erica harbors a dark secret about her sexuality. Erica has masochistic fantasies, which repulse Walter, at first. The Piano Teacher stars Benoit Magimel as Walter and Isabelle Huppert as Erika.
Secretary
The Secretary is a 2002 erotic romance movie that is based on a short story from the 1988 book titled Bad Behavior: Stories by Mary Gaitskill. Lee Holloway has just been released from a mental institution, when she lands a job as a secretary for E. Edward Grey, an eccentric lawyer. It doesn't take long for the submissive Holloway and the dominant Grey to begin a sexual relationship. Secretary stars Maggie Gyllenhaal as Lee and James Spader as Edward.
Blue Valentine
Blue Valentine is a 2010 romantic drama movie that focuses on a contemporary married couple, Dean Pereira and Cindy Heller. The movie shows their relationship throughout the years, from their dating years to their wedding day to the end of their marriage. Blue Valentine stars Ryan Gosling as Dean and Michelle Williams as Cindy.
Shame
Shame is a 2011 drama movie featuring Brandon Sullivan, an executive in New York City and a bachelor with a sexual addiction. When his sister, Sissy Sullivan, temporarily moves in with Brandon, she makes him take a hard look at his life. Shame stars Michael Fassbender as Brandon and Carey Mulligan as Sissy.
A Dangerous Method
A Dangerous Method is a 2011 historical romantic drama movie that is based on the 1993 book titled A Most Dangerous Method by John Kerr. The movie focuses on the conflicting and confusing relationship between Sigmund Freud, the founder of psychoanalysis; Sabina Spielrein, a physician who became one of the first female psychoanalysts and Carl Jung, the founder of Analytical psychology. A Dangerous Method stars Viggo Mortensen as Sigmund Freud, Keira Knightley as Sabina Spielrein and Michael Fassbender as Carl Jung.
Have you seen any of these movies like Fifty Shades Darker? What others would you recommend for fans of the series? Share in the comments.