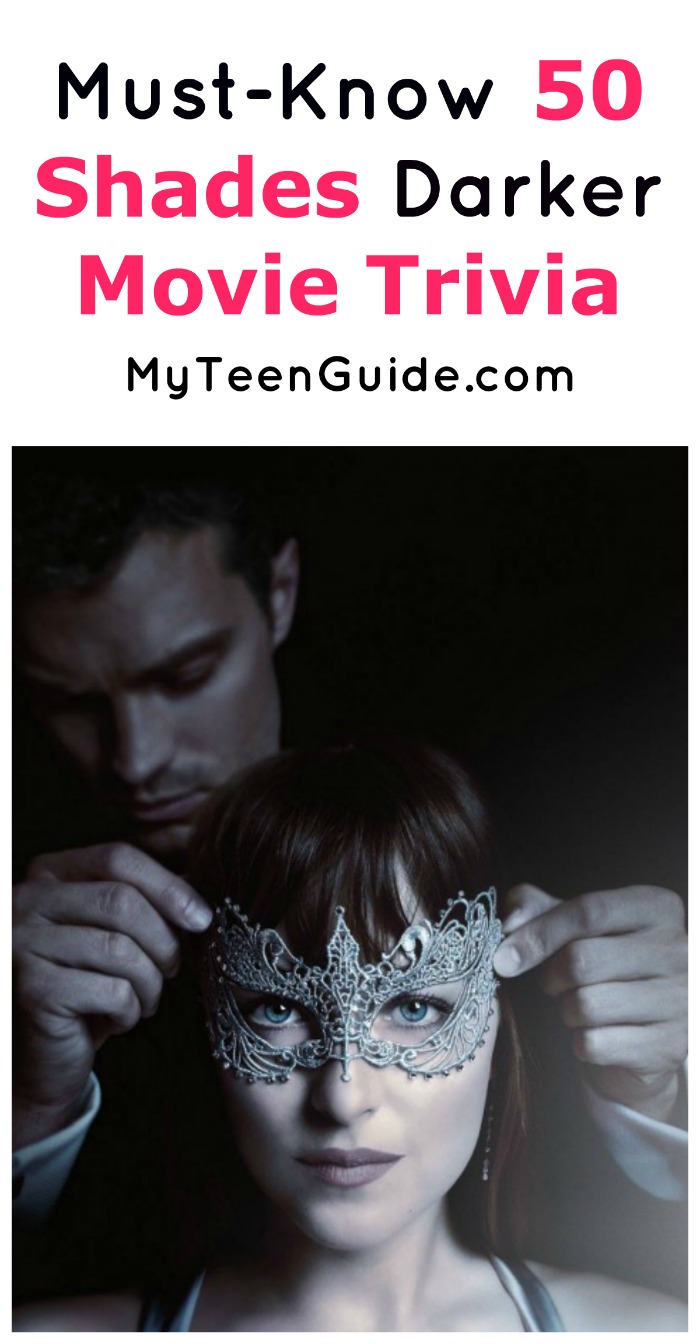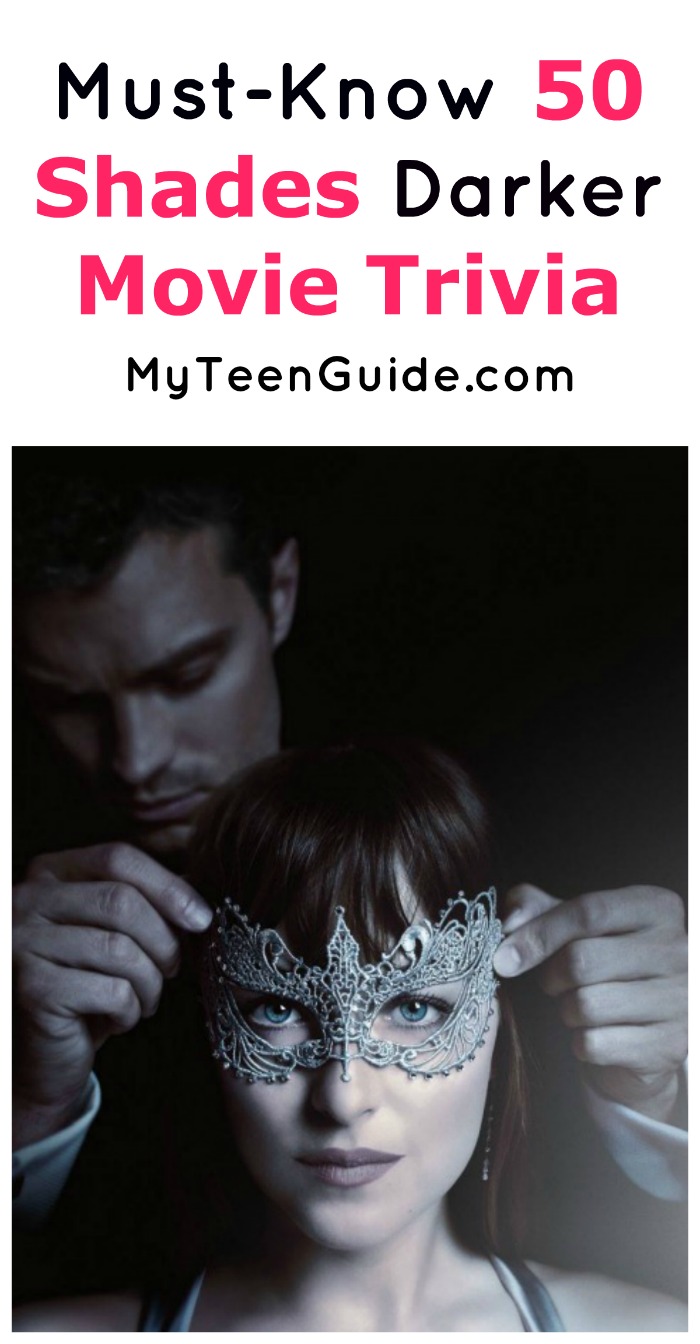 If you thought Fifty Shades of Grey was a rollercoaster of emotions, wait until you check out the next one. To whet your appetite for the upcoming movie, we're sharing some Fifty Shades Darker movie trivia! Heads up, this franchise is definitely not for those who are squeamish about intimate scenes (to put it mildly). It's definitely an over 18 movie!
Fifty Shades Darker is a movie that combines erotica, romance, and drama. It is due to be released in theaters on February 10, 2017. Here is some interesting trivia from the movie.
Fifty Shades Darker Movie Trivia
Besides Dakota Johnson and Jamie Dornan, there are 7 other cast members that are reprising their roles from the 2015 Fifty Shades of Grey. They are:
Luke Grimes- Elliot Grey- Christian's adopted brother.
Eloise Mumford- Kate Kavanagh- Anastasia's best friend and girlfriend of Elliot.
Jennifer Ehle- Carla Wilks- Anastasia's mother.
Marcia Gay Harden- Grace Tevelyan-Grey- Christian's adopted mother.
Max Martini- Jason Taylor- Christian's bodyguard.
Rita Ora- Mia Grey- Christian's adopted sister.
Victor Rasuk- Jose Rodriguez- Anastasia's close friend.
E.L. James, whose real name is Erika Mitchell and the author of the Fifty Shades trilogy, is married to Niall Leonard, the screenplay writer for Fifty Shades Darker. The couple has been married since 1987 and have 2 teenage sons.
In February of 2016, actor Eric Johnson was cast in the role of Jack Hyde, Christian's rival. Prior to Johnson's casting, Henry Cavill was considered for the role. Johnson and Cavill have a Superman connection. Johnson played the role of Whitney Fordman, from 2001 to 2004, on the television series Smallville, which is based on the Superman characters from DC Comics. Cavill played the role of Clark Kent/Superman in the 2013 movie Man of Steel as well as the 2016 movie Batman vs. Superman: Dawn of Justice.
The 2015 movie Fifty Shades of Grey was directed by Samantha Taylor-Johnson. However, she left after the movie was completed because of several disagreements she had with E.L. James, the author of the Fifty Shades trilogy.
James Foley was hired as the director for the upcoming Fifty Shades Darker movie, as well as the 2015 movie Fifty Shades Freed. Foley has also directed the 1986 At Close Range, the 1996 The Chamber and the 2007 Perfect Stranger. He also directed 12 episodes of the Netflix Original Series, House of Cards as well as 3 of Madonna's music videos in 1986: Live to Tell, True Blue and Papa Don't Preach.
Both movies Fifty Shades Darker and the 2015 Fifty Shades Freed, were filmed back-to-back. Filming began on February 9, 2016 and concluded on July 12, 2016.
Donna Langley, chairman of Universal Pictures, said in an interview with Hollywood Reporter in April of 2015, that Fifty Shades Darker would be more of a thriller-type movie than the 2015 Fifty Shades of Grey.
Have you heard any other interesting 50 Shades Darker movie trivia? Are you planning to see this sequel? Share in the comments!