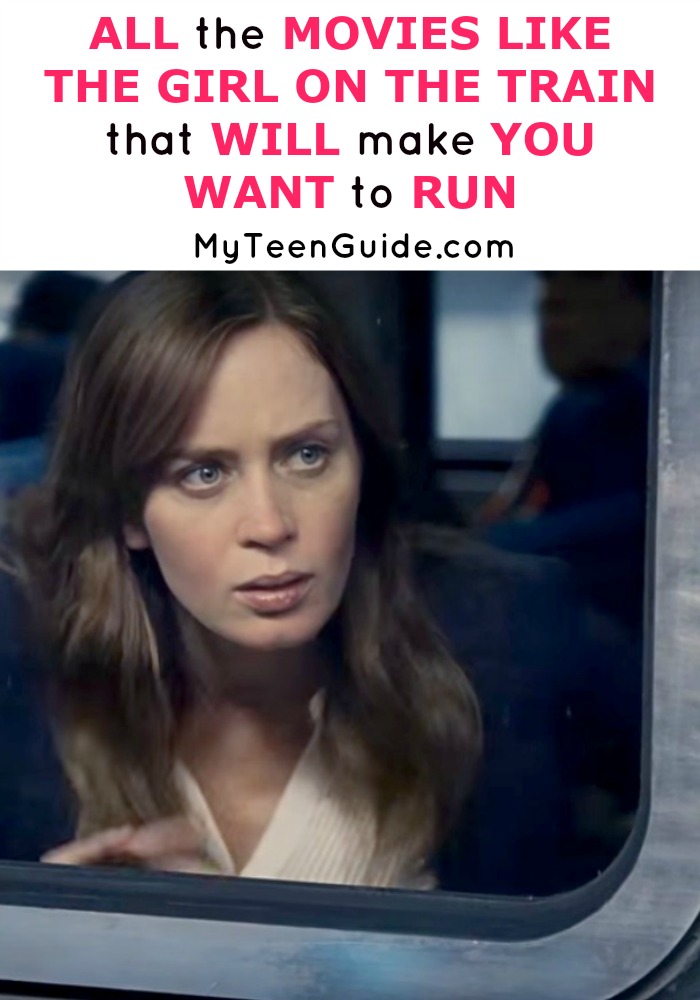 What if you suddenly woke up to a memory missing and something terrible had happened? These thrilling movies like The Girl On The Train will give you a crazy reboot with a side of drama in the most terrible way! What if things that you knew to be true just weren't anymore. Maybe you have time missing from your memory, a loved one disappears, or you are told you were in a strange accident. How would you cope?  Check out these super dramatic movies that will have you searching your own memory, and will have you wanting more movies like The Girl On The Train. (Hitting theaters in October, I can't wait!) See all the details about this thriller, and also a full list of more movies to watch!
Related: 5 Intensely Amazing TV Crime Shows Like White Collar
All The Movies Like The Girl On The Train That Will Make You Want To Run
The Girl on the Train is a 2016 mystery thriller movie that is set to be released in theaters on October 7, 2016. It tells the story of a divorced woman, Rachel Watson, who rides the train to work and one day finds herself in the middle of a missing person case, where the lives of everyone involved will be forever changed. The Girl on the Train stars Emily Blunt as Rachel Watson. Here are some other fascinating movies like The Girl on the Train.
Related: 5 Movies Like Blair Witch To Watch While Hiding Under Your Bed
Gone Girl
Gone Girl is a 2014 psychological thriller movie that is based on the 2012 book of the same name by Gillian Flynn. The movie is about the life of Nick Dunne, who becomes the number one suspect in the sudden disappearance of his wife, Amy Dunne. Gone Girl stars Ben Affleck as Nick Dunne and Rosamund Pike as Amy Dunne.
Flightplan
Flightplan is a 2005 mystery thriller movie about Kyle Pratt and her daughter Julia Pratt, who are on a plane home to the States from Berlin. Midflight, Julia disappears and suddenly no one will admit that the little girl was even on the plane. Flightplan stars Jodie Foster as Kyle Pratt and Marlene Lawston as Julia Pratt.
Before I Go to Sleep
Before I Go to Sleep is a 2014 mystery thriller movie that is based on the 2011 book of the same name by S.J. Watson. The movie is about the life of Christine Lucas, who wakes up each day without any memory of a tragic car accident that left her with brain damage 10 years ago. One day, she learns some of the truth of the accident, which forces her to question those around her. Before I Go to Sleep stars Nicole Kidman as Christine Lucas. 
The Captive
The Captive is a 2014 thriller movie that centers on the disappearance of Cassandra Lane. Eight years later, some strange occurrences may indicate she may still be alive. The Captive stars Alexia Fast as Cassandra Lane.
The Forgotten
The Forgotten is a 2004 psychological thriller drama movie about a couple, Telly and Jim Paretta, who are told that their child never existed as did Ash Correll. However, they soon discover that there is more at stake than they could have ever bargained for. The Forgotten stars Julianne Moore as Telly Paretta, Anthony Edwards as Jim Paretta and Dominic West as Ash Correll.
These movies are all so intense, I think I might be due for a movie marathon to watch al of these movies like The Girl On The Train again! Tell me what you think of these movies in the comments!
Image via trailer