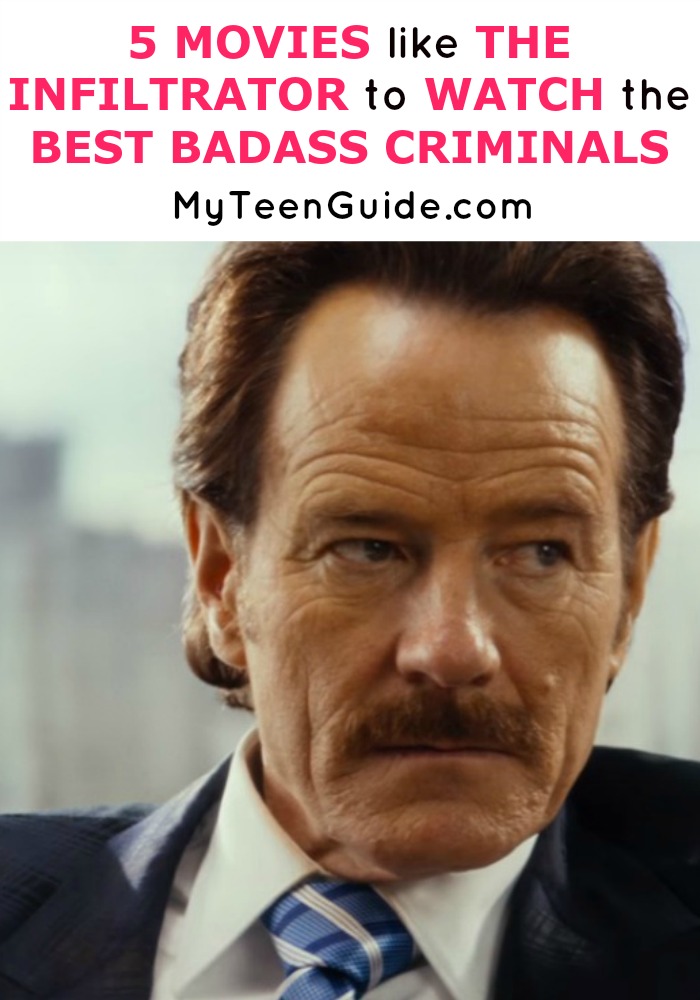 Some of the biggest criminal busts in history can be found in this list of movies like the Infiltrator. Drug lords, King Pins, and money launderers all have one thing in common. Ok besides they are super badass, they are also fascinating to watch! The new movie The Infiltrator stars the same actor who played Walter White in Breaking Bad, so all of you fans need to check out his latest flick. Then check out all the details about some other killer movies to watch!
5 Movies Like The Infiltrator To Watch The Best Badass Criminals
The Infiltrator is a 2016 crime drama movie that is based on the real-life story of Robert Mazur, a former United States Customs Special Agent who went undercover to take down the biggest money-laundering organization. The movie stars Bryan Cranston as Robert Mazur. Here are some other awesome movies like The Infiltrator.
https://www.instagram.com/p/BI2-rOODpuj/?taken-by=infiltratormov
Related: 5 Crazy Criminal Movies Like War Dogs That Have Hustle
Blow
Blow is a 2001 biographical crime movie that details the life of George Jung, a cocaine smuggler. It is adapted from the 1993 book titled Blow: How a Small Town Boy Made $100 million with the Medellin Cocaine Cartel and Lost It All written by Bruce Porter. Blow stars Johnny Depp as George Jung.
Escobar: Paradise Lost
Escobar: Paradise Lost is a 2014 romantic thriller movie about a surfer that falls in love with a girl he later discovers is the niece of Pablo Escobar, the famous Colombian drug lord. Escobar: Paradise Lost stars Benicio del Toro as Pablo Escobar, Josh Hutcherson as Nick Brady and Claudia Traisac as Maria.
Related: 5 Clever TV Shows Like Prison Break That Will Have You On Lockdown
Snitch
Snitch is a 2013 crime drama movie that stars Dwayne Johnson as John Matthews, a construction worker who goes undercover for the DEA when his son Jason Collins is sent to prison after being set up in a sting operation. Snitch also stars Rafi Gavron as Jason Collins.
Sicario
Sicario is a 2015 crime thriller drama movie about FBI Agent Kate Macer, who is sent on a mission to capture the leader of a powerful and dangerous Mexican drug cartel. Sicario stars Emily Blunt as FBI Agent Kate Macer and Julio Cedillo as drug cartel leader Fausto Alarcon.
Black Mass
Black Mass is a 2015 biographical crime drama movie that is based on the 2001 book titled Black Mass: The True Story of an Unholy Alliance Between the FBI and the Irish Mob written by Dick Lehr and Gerard O'Neill. It is based on the criminal career of Whitey Bulger, starring Johnny Depp as Whitey Bulger.
So which of these crime lord movies like the Infiltrator are you going to watch? I want to know down in the comments!
Image via Trailer