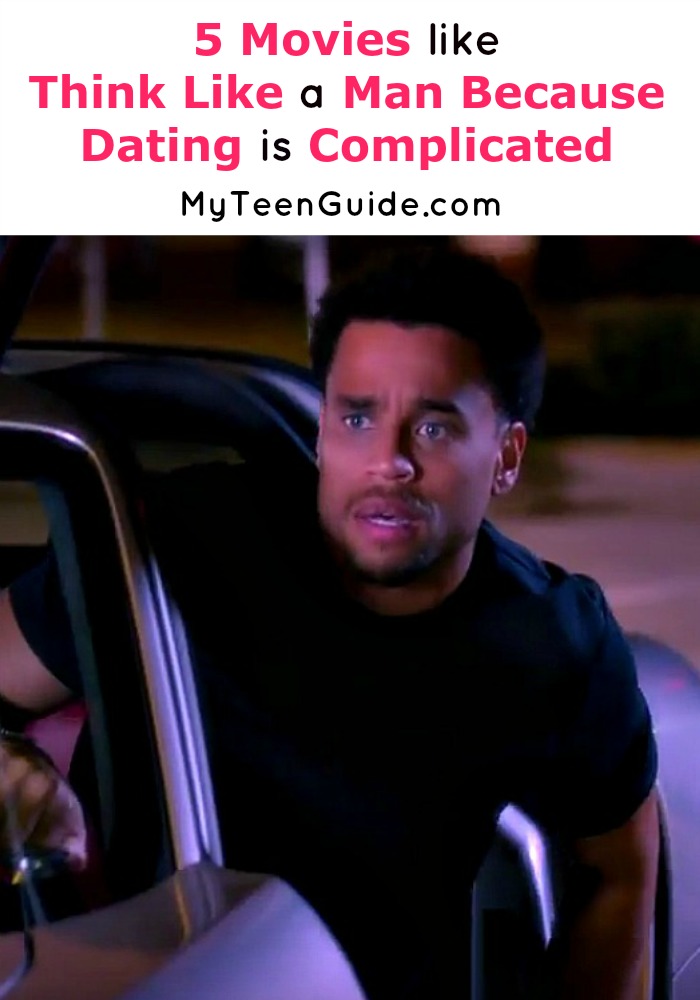 I think everyone can use a good laugh, and these movies just like Think Like A Man deliver! Get ready to chill with your friends because this movie is bringing the comedy alongside the heartbreak. It almost seems like it's girls versus guys in this movie, but who's really going to win the dating game? After you have a laugh at the trailer, check out five more movies like Think Like A Man for you to watch this weekend.
Related: 5 Fabulous Movies Like Almost Christmas To Make You Laugh
5 Movies Like Think Like A Man Because Dating Is Complicated
Think Like a Man is a 2012 romantic comedy film that is based on the 2009 book Act Like a Lady, Think Like a Man by Steve Harvey. The story focuses on 4 different couples, each in which the female are readers of the book. Watch the trailer below and check our favorite movies like Think Like a Man.
https://www.youtube.com/watch?v=1n8CgcrZ5JI
About Last Night
About Last Night is a 2014 romantic comedy movie that is based on the 1974 play Sexual Perversity in Chicago by David Mamet and is the remake of the 1986 movie of the same name. According to the Sony Picture official synopsis, the movie is "A modern reimagining of the classic romantic comedy, this contemporary version closely follows new love for two couples as they journey from the bar to the bedroom and are eventually put to the test in the real world." About Last Night stars Kevin Hart as Bernie, Michael Ealy as Danny, Regina Hall as Joan and Joy Bryant as Debbie.
The Wedding Ringer
The Wedding Ringer is a 2015 comedy movie that stars Kevin Hart as Jimmy Callahan/Bic Mitchum, Josh Gad as Doug Harris and Kaley Cuoco as Gretchen Palmer. The Wedding Ringer is the story of Doug and Gretchen, who are just weeks away from their wedding day. However, Dough doesn't have a best man yet because he doesn't really have any friends. He is told about Best Man Inc. who provides best man services to guys who have little to no friends.
Something New
Something New is a 2006 romantic comedy movie that tells the story of an African American woman, Kenya McQueen, who is an obsessive compulsive accountant looking for love. She finds it when she is set up on a blind date with a Caucasian man, Brian Kelly, who is a free-spirited landscaper. Something New stars Sanaa Lathan as Kenya McQueen and Simon Baker as Brian Kelly.
Two Can Play That Game
Two Can Play That Game is a 2001 romantic comedy movie starring Vivica A. Fox as Shante Smith and Morris Chestnut as Keith Fenton. Two Can Play That Game is about Shante, an arrogant career woman who decides she needs to keep her boyfriend Keith in check. However, Keith has a few tricks of his own up his sleeve.
Barbershop
Barbershop is a 2002 comedy movie that focuses the life of a barbershop in Chicago's South Side. It is the 1st movie in the Barbershop movie franchise, with Barbershop 2: Back in Business in 2004 and Barbershop: The Next Cut in 2016. Barbershop stars Ice Cube as Calvin Palmer Jr., Anthony Anderson as JD, Cedric the Entertainer as Eddie, Sean Patrick Thomas as Jimmy James, Eve as Terri Jones and Keith David as Lester Wallace.
So have you already seen any of these movies like Think Like A Man? Tell me which movie you want to watch in the comments!