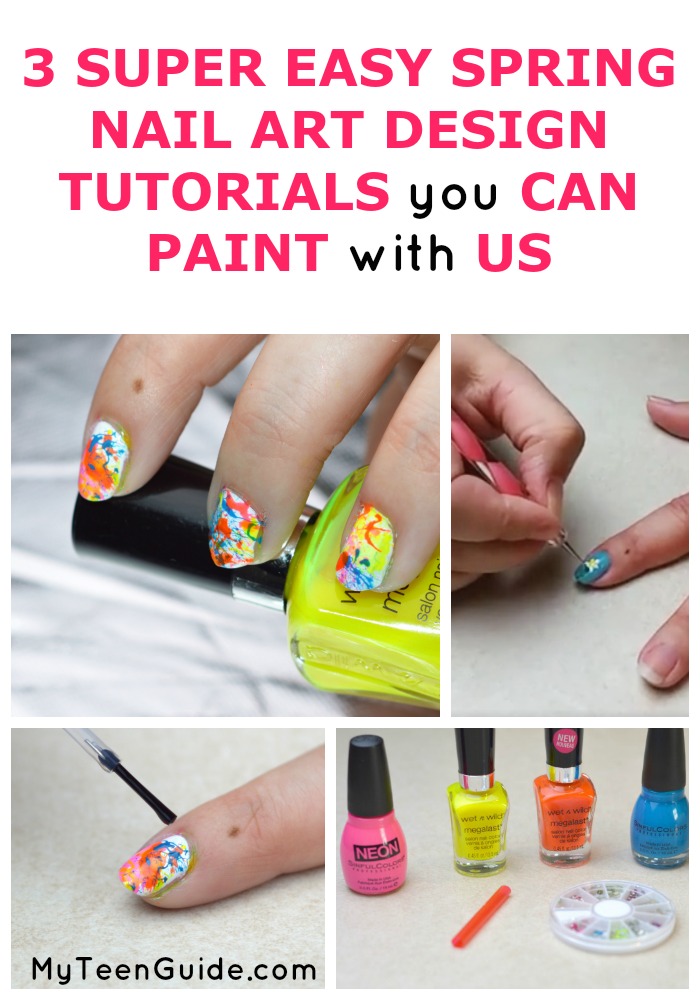 Have you been following along with our live nail art videos on Facebook? We are so enjoying teaching all of our fans how to make beautiful nail art designs every Tuesday at 8 pm, and you can learn along with us! Below I've included three of our Facebook live videos that featured spring nails so you can try it out. Make some beautiful flowers, a splatter design, and a beautiful circle design. Here is how to make this beautiful nail art!
3 Super Easy Nail Art Designs Tutorials You Can Paint With Us
*Some affiliate links follow for products we love! Thanks for your support!
Pretty Flower Nail Art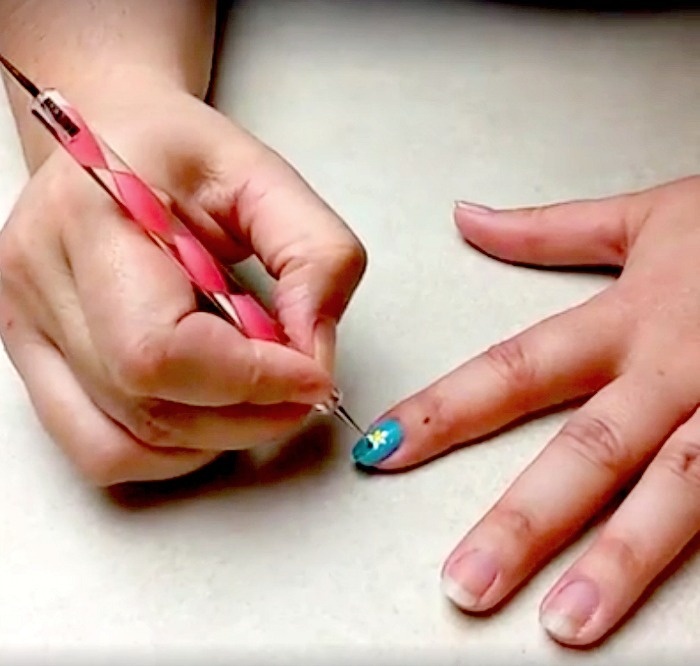 Ok lovelies, so to make this super easy flower nail art you are going to need a few supplies. You will need:
You will need:
2 Dotting Tools, I recommend this nail art kit
A Plastic Lid
Nail polish in various colors
Here are the paint colors we used in the video below. Of course, if you have a different color you'd like to use from your stash, you can swap it out. You can paint this design on any shaped nail but if you have pretty coffin nails you'll have more room for the design.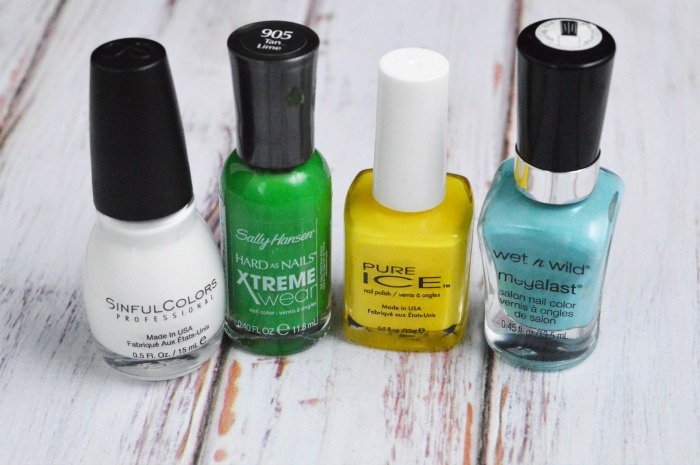 Paint some flower nail art along with us in the video tutorial!
Fun Splatter Nail Art Design
Omg, this is totally perfect for a beginner. No steady hand is necessary to make this fun splatter art design!
You will need:
A small straw
A plastic lid
Nail polish in various colors.
Here are the nail polish colors we used in the video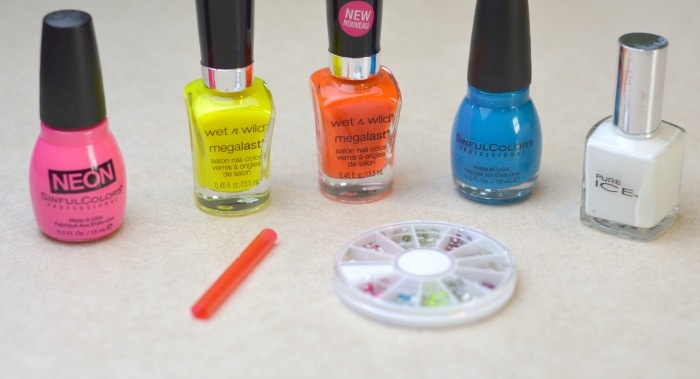 Check out this super easy Facebook live video and make a splatter nail art design yourself!
This is the final result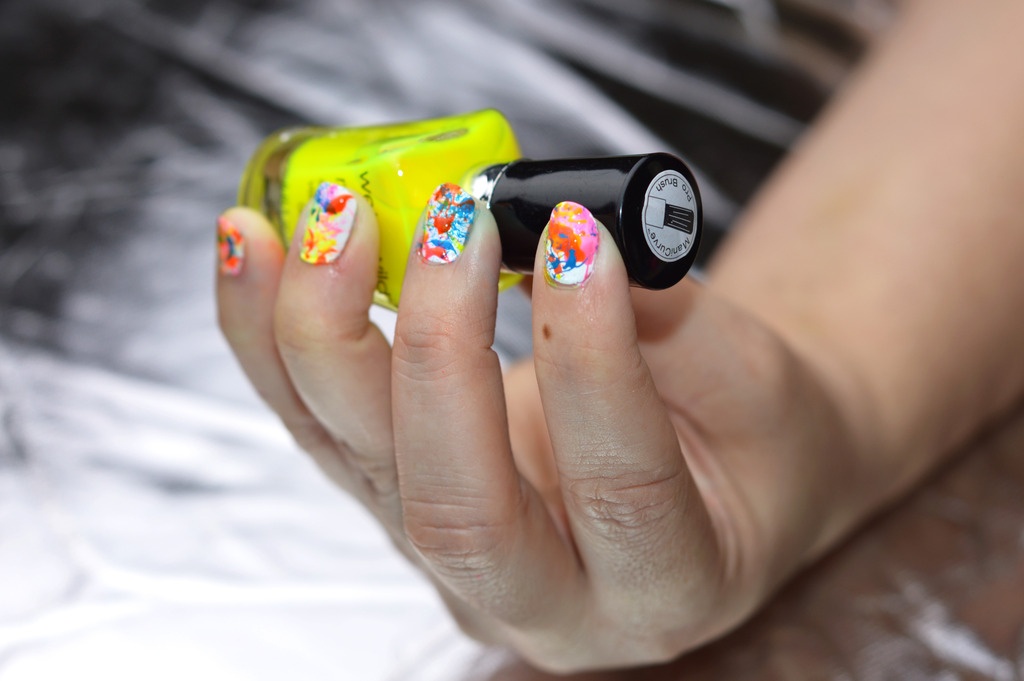 Intricate But Easy Circle Nail Art
This circle nail art looks amazing but is so easy to make. Everyone is going to compliment your nails!
You will need:
A Nail Dotting Tool
A plastic lid
Nail polish in various colors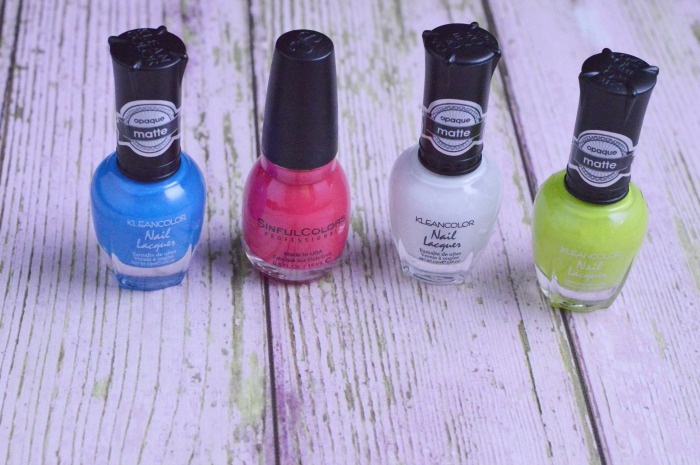 Check out the full video tutorial and see how you can make this circle design yourself!
Not only can you learn how to make these fabulous designs, but you can also paint more spring and summer nails right along with us during the next Facebook live video! What I like about these Facebook live videos is you can also ask us questions right as we are painting. It's like painting with your bestie right on your computer! Don't forget to like us on Facebook and subscribe to our live videos so you can follow along as we teach you how to create more beautiful nail art every Tuesday at 8 pm.
So lovelies, which is these nail art videos is your favorite? Is there any type of nail art designs you would like us to show you how to make in a live video? Tell us in the comments!