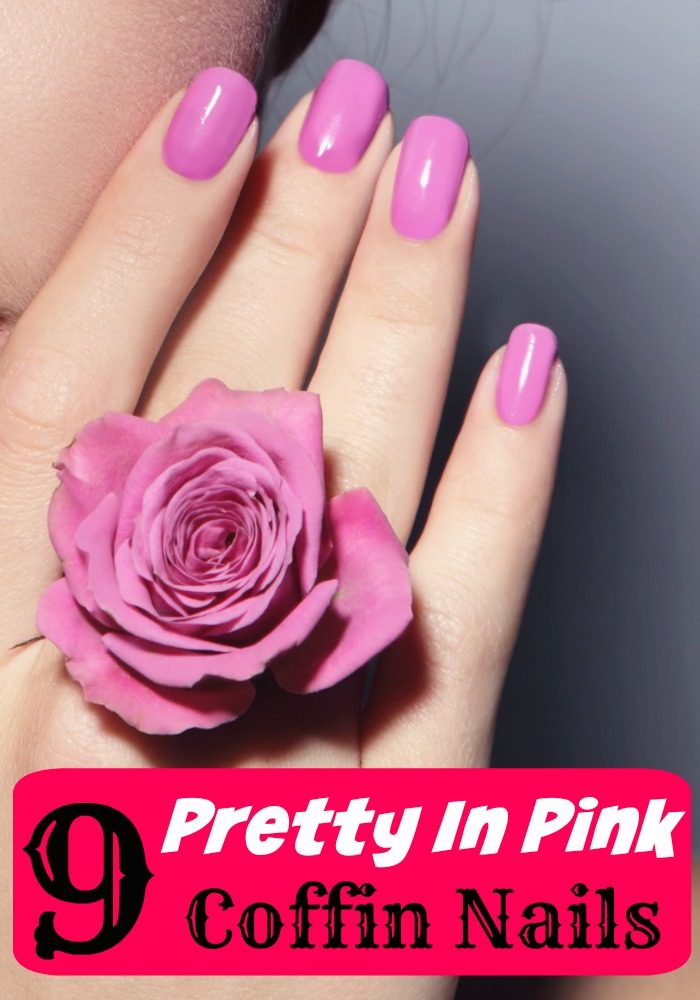 If you are searching for the perfect mani, you have to give all of our pink Coffin Nails a try. Pink is one of my go-to hues, and with spring on the way, you better believe I'm pulling out all of my pretty pink shades. Those of you who are into beautiful nails might know that coffin nails became popular last year because Kylie Jenner was Instagramming her manis, and she wore this shape all the time!
https://www.instagram.com/p/5aX_aXnGuj/
Coffin nails have a creepy name because they are shaped like a coffin, but because of their shape have lots of rooms for beautiful nail art! Sometimes the shape is also called ballerina nails. Here are my favorite pink coffin nails for those of you who want to try this shape trend. If you are giving yourself a DIY mani, grab your friends and create your own spa party at home, it's much more fun!
9 Pretty In Pink Coffin Nails For Nail Addicts
Ombre Sparkle
https://www.instagram.com/p/_LQ7dpSQhO/
This is a beautiful design with lots of sparkles, but the ombre effect under the jewels makes it look so unique.
Sharp Lines
https://www.instagram.com/p/BAVVkORyQgl
I like the design on these nails, but what makes them super gorgeous is the super straight lines on this design. I have some serious nail envy seeing those lines!
Pale Nude With Accessories
https://www.instagram.com/p/6skOeSyxGZ
Make your neutral colored coffin nails pop with a tiny accessory. The gold and silver accent makes this mani look expensive
Sparkle Mix
https://www.instagram.com/p/BBKc2tqO_y3
This is such a lush look, check out the different types of glitter on this beautiful mani. I love how the dark and light pinks look next to each other.
Rose Accent Nails
https://www.instagram.com/p/BBO1PkeBt1b/
This is another beautiful multi-nail design that you totally give a try. MY fav part about this design is how the white and pink swirl nail looks like a rose; I love it!
Cherry Blossoms
https://www.instagram.com/p/zd-wZoHu-m/
This cherry blossom design is the perfect way to welcome spring. The detail is focused on two nails on each hand but is more intricate than I often see on a mani.
Reverse Tip Ombre
https://www.instagram.com/p/BBbisPtACGS/
Usually, we see the lighter color towards the nail bed, but I like how this mani has turned the color around with the white towards the tip. Delicate jewels and initials finish off the look.
Cinderella  Nails
https://www.instagram.com/p/BAd9gDMkRcK/
These beautiful pink nails are encrusted in silver glitter and are perfect for the princess at heart. Beautiful!
Grey And Pink Leopard
https://www.instagram.com/p/BBUDQp_HRpe/
The soft grey and delicate pink pair together in such as lovely way together. That leopard print and sparkle together can hint at your wilder side.
So are you into the coffin nail trend? Which style of pretty in pink coffin nails speaks to you? Are you more of an ombre, neutral or sparkle kind of girl? Tell me in the comments!