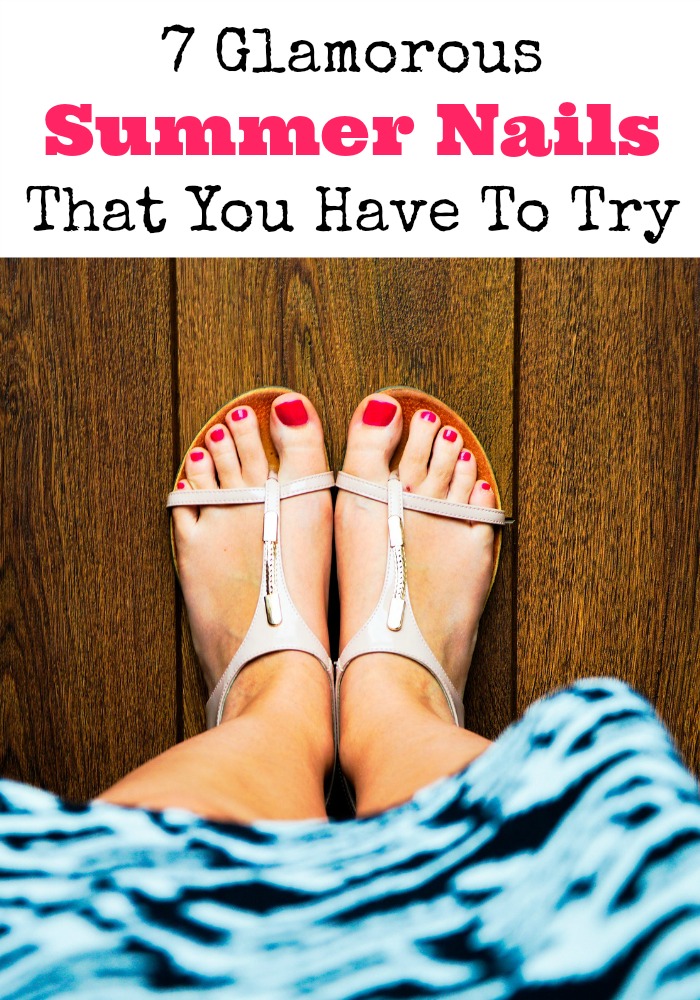 At some point summer will be here, and I want my summer nails to look fabulous. Buh-bye winter and see you later spring ! I gotta start planning my hot summer nails now. I can almost feel the sunshine, hear the waves and check out the cute guys from here! Need some summer color inspiration? This summer nails will make your mani look hot! Go check these mani looks out!
7 Glamorous Summer Nails That You Have To Try
Aqua Fun
https://www.instagram.com/p/BD5DNHpEUCA
Summer means fun colors! This fuchsia and light aqua combination is just dying to hang out poolside with a floppy hat, my friends and a quiz from my favorite magazines.
Watermelon Crush
https://www.instagram.com/p/BD6pdiEv8Hq
I'm having a total nail crush on this adorable watermelon nail design. I love the idea using paler colors, so pretty! The middle nail being a transition nail between the green rind and the pink melon is fab idea! Make sure you click to see the video for this design!
Polka Dots
https://www.instagram.com/p/BCOkg2fnEYA
Do you know what always says fun to me? Polka dots! Summer hits and both my beach bag and my cell case are suddenly sporting fun polka dots. Polka dots on my nails are next on my list!
Pink Sparkle
https://www.instagram.com/p/6Wjb3Zp4vt
If you have followed my nail posts, you may have noticed I'm a bit of a fan of sparkles. This pale pink design with sparkly stripes and a star accent is completely gorgeous. XOXO
Bright Ombre
https://www.instagram.com/p/BDuD5njKWDk
Summer is the time to show off those super bright colors. Have a bit of fun with your polish with this awesome ombre. I especially love the aqua/green/yellow combo, but this would also look hot with a pink/orange/fuchsia ombre. Love!
Ice Cream Nails
https://www.instagram.com/p/BCxU1PlTJVb/
I adore these fun ice cream nails. When you step back the design feels almost a little abstract, until you catch that dripping chocolate. Don't forget the sprinkles on this treat!
Mixed Prints
https://www.instagram.com/p/BAsycmPDP44
Take your favorite patterns and mix them with your fav summer nailpolish shades. Voila, this design totally works. This design is seriously fun!
Which of these summer nails catches your eye? Tell me which nail art you would try in the comments!