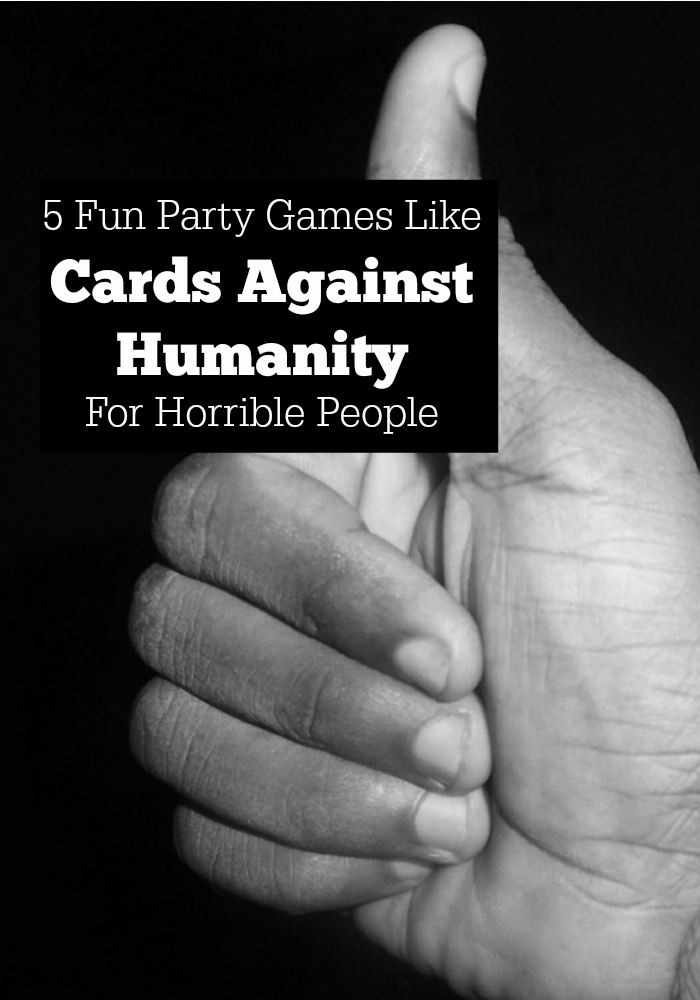 My friends and I had so much fun at our last game night that now I'm looking for other party games like Cards Against Humanity. Cards Against Humanity is a horrible game that says it "is as despicable and awkward as you and your friends." My friend and I have played Cards Against Humanity and all the expansion packs quite a lot and while it's not safe for school, it's hilarious. I think my decks have permanent creases in them now. Every time we play I end up with those big laugh-soooo-hard tears rolling down my face, seriously. Lately, my friends have noticed we all know the game so well, that we are almost anticipating the cards! I did a little research and here are my fav horrible party games that are like Cards Against Humanity for your next game night.
Party Games Like Cards Against Humanity For Horrible People
Awkward Turtle
https://www.instagram.com/p/73CmC7IzZU/?tagged=awkwardturtlegame
Awkward Turtle is a party game that was launched in January of 2015. Over on Amazon, they say that if Cards Against Humanity and Taboo had a baby, it would be Awkward Turtle. The object of the game is to describe the word that is on the top half of the card, without saying any of the words listed on the bottom half. The game is designed for four players, split up into two teams and contains over 300 words which will mean many rounds of fun.
Rotten Apples
https://www.instagram.com/p/vb4xeCP_AK/?tagged=rottonapples
Rotten Apples is a fun party game that is designed for 2-10 players. The object of the game to try and get the other players talking to discover what kind of rotten apples they really are. By combining brown and green cards, you can end up with topics that are both funny and not safe for school.
The Game of Things
https://www.instagram.com/p/_kbkq1qjEU/?tagged=thegameofthings
The Game of Things comes complete with 300 topic cards, answer pad, score pad and pencils. The goal of the game is to read one of the topic cards, and then jot down an answer to the topic. The answers are all read out loud, and the "judge" for that round needs to guess which player said which answer. I sometimes write what my sweetie would write, just to make it tougher on the judge!
Deck Around
Deck Around is a bluffing adult party game. It is designed for 4-10 players and takes anywhere from half an hour to an hour to play. Deck around is similar to Balderdash but is full of funny slang words straight out of Urban Dictionary. You can get a free sample version of Deck Around e-mailed to you at their website.
Say Anything
https://www.instagram.com/p/BAOTHLVMe0P/?tagged=sayanythinggame
Say Anything was released in 2008, takes about half an hour to play and is designed for 3-8 players. The game won several awards including the 2008 Golden Geek Best Party Board Game. It is very similar to the game Wits & Wagers, but this game features open-ended questions instead of trivia questions.
Have you played any of these party games like Cards Against Humanity? Tell me in the comments what you think of these games!
*Image via Pixabay