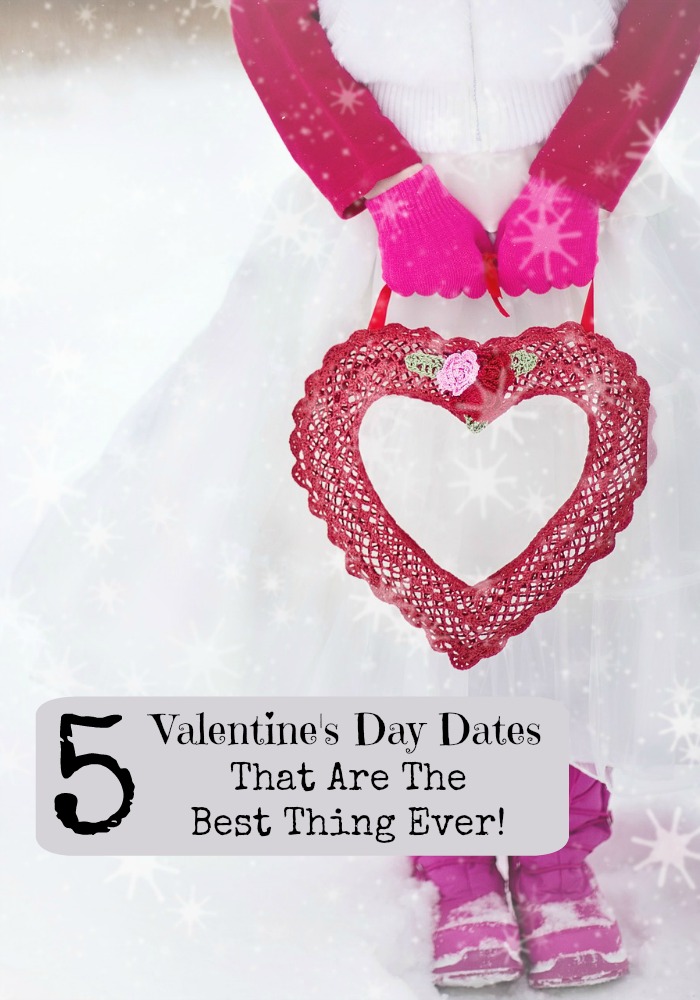 February is here and I know it's my year to come up with the perfect Valentine's Day date night ideas. See my sweetie and I trade every year, one year he plans the Valentine's Day date and the next year I do the planning. Last year we headed out to a cozy Italian restaurant to exchange gifts. (Alright, it was Olive Garden. Let's get real, unlimited soup and breadsticks plus a cozy booth!) This year I wanted to do something different. Here are the ideas I thought of for a memorable Valentine's Day date night this year!
5 Valentine's Day Dates Night Ideas
Movie Night At Home
You don't have to go out on the town to have a special Valentine's Day. Why not spend a quiet night at home cuddled on the couch with your Valentine, watching some great movies. There are plenty of fun romantic movies out there including classics like The Princess Bride, Romeo and Juliet or 16 Candles. Newer movies I might check out include Valentine's Day,  Paper Towns if you can stand the tears or Pitch Perfect for a laugh!
Go Ice Skating
What better way to spend a chilly February night than ice skating with your date. If you are anything like me, you may find yourself wobbling more than skating, but that's ok! Whoever is better at ice skating helps the other. Before you know it, you'll be holding hands and gliding gracefully together, aww! Afterwards, hit up a nearby café or coffee shop to warm up with a mug of hot chocolate for a picture perfect date.
Go To A Concert
This is one of my fav ideas,  check out your fav band live with Bae as a special Valentine's Day date night treat. If you two share the same love of music, a concert is a great idea to unwind and have fun. If you can't afford a concert that features a big name artist or group, many smaller arenas feature local musical groups. Check out a new band you haven't seen before, or follow one of your local favs.
Eat Dinner In Style
Most major cities these days have some sort of fun themed restaurant. Take advantage of the fun for a memorable date!  Some ideas include checking out places like the Rainforest Café, Medieval Times, Dave & Buster's and Hard Rock Café.
Make It A Game Night At Home
Valentine's Day is the ideal night to spend at home playing a fun board game with your Valentine, and even a group of your friends. Some board games ideas include Balderdash, Reverse Charades, Cranium, Loaded Questions and Apples to Apples.
So what are your Valentine's Day date night ideas, do you have anything fun planned? Tell me in the comments!