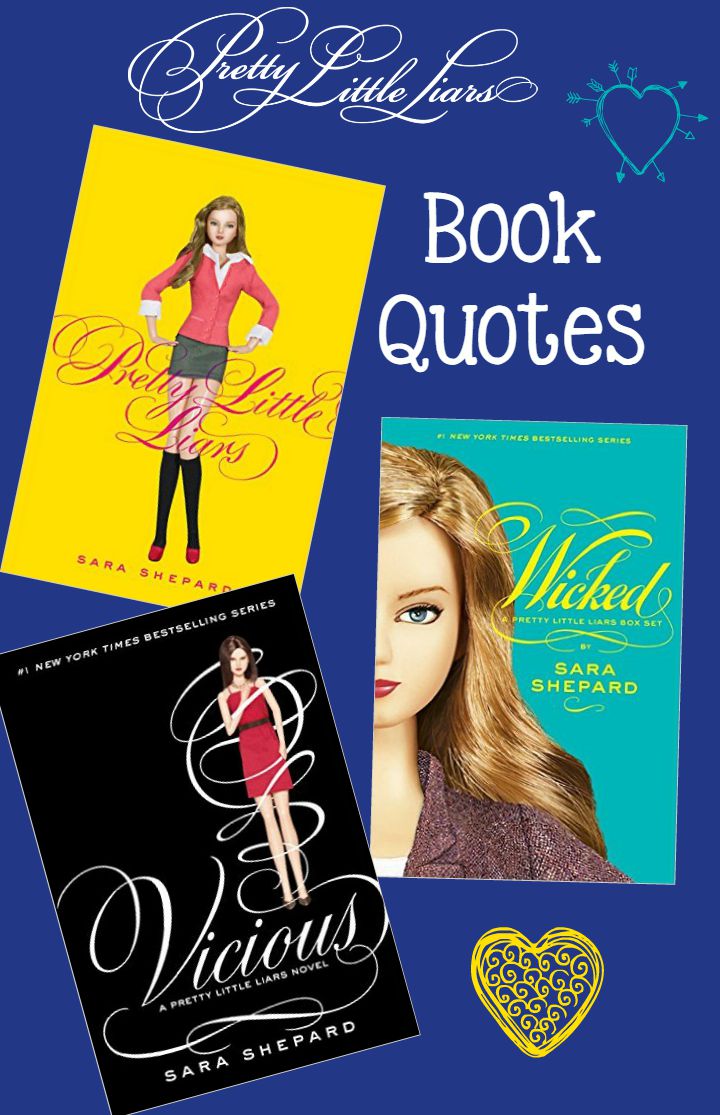 With 16 full-length novels in the series, there are tons of amazing Pretty Little Liars book quotes out there! It was super hard to pare them all down into one post, let me tell you! While the TV show is based on the book series by Sara Shepard, those who've read them and watched the show know that there are quite a few major differences. Reading the book quotes is a fun way to spot those differences a bit!
Pretty Little Liars Book Quotes
Book 1- Pretty Little Liars
"That look said I'm sophisticated and sexy. This look said I'm studying…but still sexy." – Spencer
"I am so mortified you're my daughter right now." – Peter Hastings
Book 2- Flawless
"So why'd you steal your boyfriend's dad's car anyway?" – Mr. Marin to Hanna
"I know everything." – A
Book 3- Perfect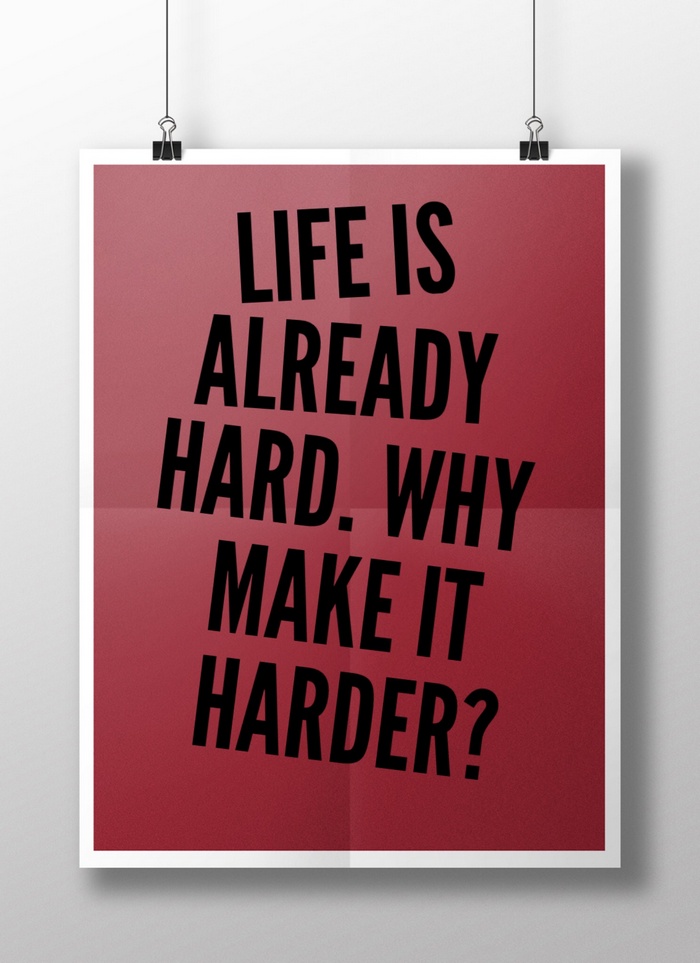 "Life is hard already. Why make it harder?" – Emily's thinking regarding Maya
"We don't always love our friend every minute." –Dr. Evans to Spencer
Book 4- Unbelievable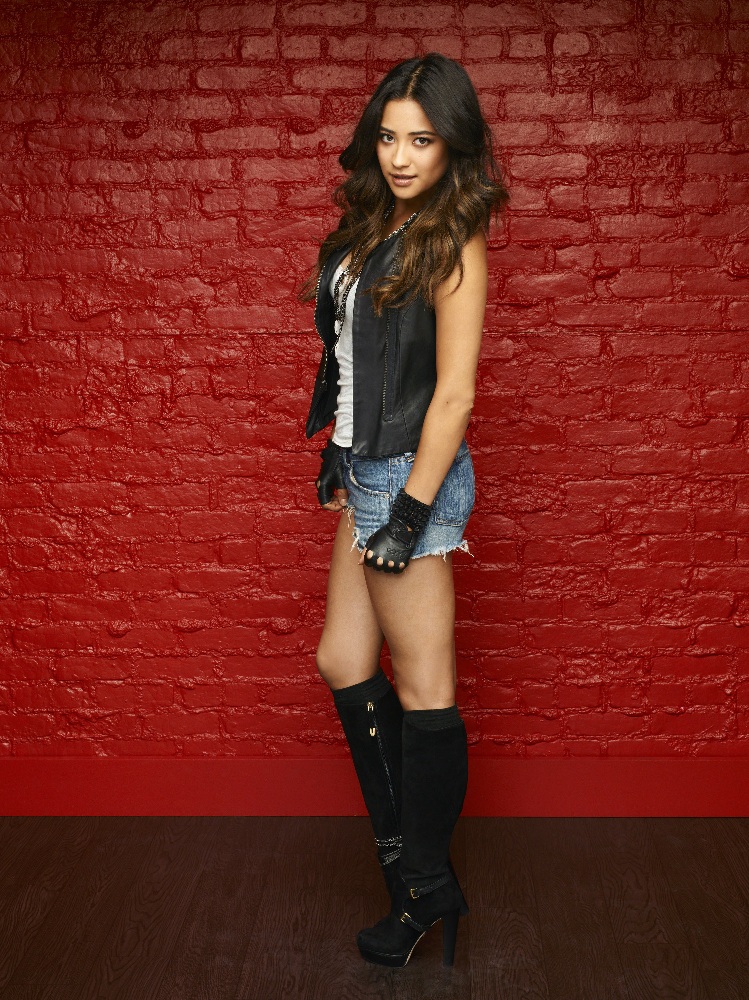 "That would be fun. We could do a choreographed dance and say 'Ta Da' at the end." – Emily
"Are you sure that's a good idea- leaving him alone for two weeks? He might get another girlfriend!" – Alison
Book 5- Wicked
"But do you think we have a shot? I hear they always hide the clues in the high school." – Emily
"The only way someone is going to get it from me is if they kill me first." – Alison
Book 6- Killer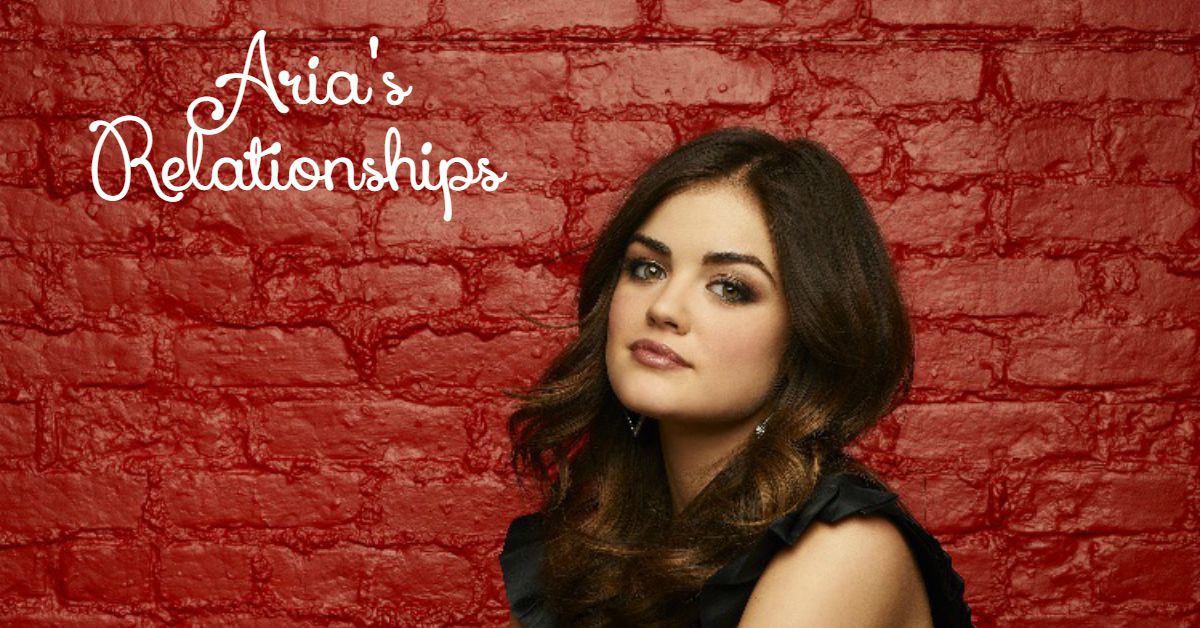 "I had some boyfriends, but I've only been in love once." – Aria (Check out The Many Loves of Aria to see which relationships she's had!)
"Don't you think you're moving a little fast? I don't want you to get hurt." – Andrew
Book 7- Heartless
"She wants to hurt you like she already hurt me." – Alison to Hanna
"I knew it. I asked you a million times, but you always said it wasn't true." – Veronica to Peter
Book 8- Wanted
"Those who forget the past are doomed to repeat it." – A to Hanna
"Get ready to meet your maker. It won't be long now. Kisses!" –A
Book 9- Twisted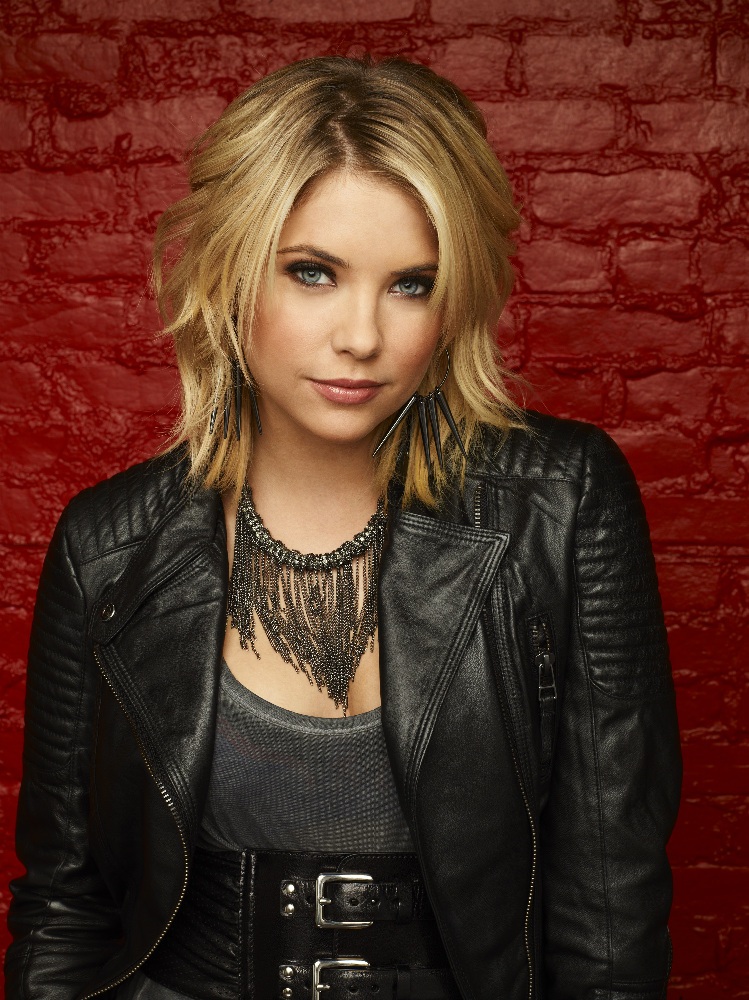 "She left like the loser kid the teacher made everyone play with at recess." – Hanna
"Do we have to? Let's run away instead. Hide out in Philly. Hop a plane for Paris." – Zach to Spencer
Book 10- Ruthless
"Hannakins: I know you guys are living out your own private Romeo and Juliet love story, but remember: Both of them die in Act V." – A
"Whatever baggage you have, use it. Conquer it. Don't let it stop you." – Beau to Spencer
Book 11- Stunning
"It's not fun to keep secrets, but sometimes you have to do it to protect yourself. And to protect people around you." – Meredith to Aria
"The woman wasn't Mr. Kahn's sister. She was Mr. Kahn." – Aria seeing a woman wearing a stunning dress
Book 12- Burned
"Life isn't worth living if you're scared all the time." – Jordan
"Four liars are about to be burned." – A
Book 13- Crushed
"Catch me if you can." –A
"If a little voice in your head is telling you something is up, maybe you should listen." – Prologue
Book 14- Deadly
"Why? Because you love her so much and can't see how evil she is?" – Aria to Noel
"Someone's boyfriend ended up in a storage shed because of us." – Spencer
Book 15- Toxic
"Hanna Marin? My name is Felicia Silver. I'm the executive producer of Burn It Down. It's the true story about your terrible ordeal with Alison DiLaurentis."
"Listen, something happened I need to discuss with you. It's about Alison. Actually, Emily can tell it better." – Spencer
Book 16- Vicious
"Ali didn't manage to kill us, she only made us stronger." – Hanna
"Tell me this isn't happening." Aria
Which of these Pretty Little Liars books quotes do you love? Tell us in the comments!