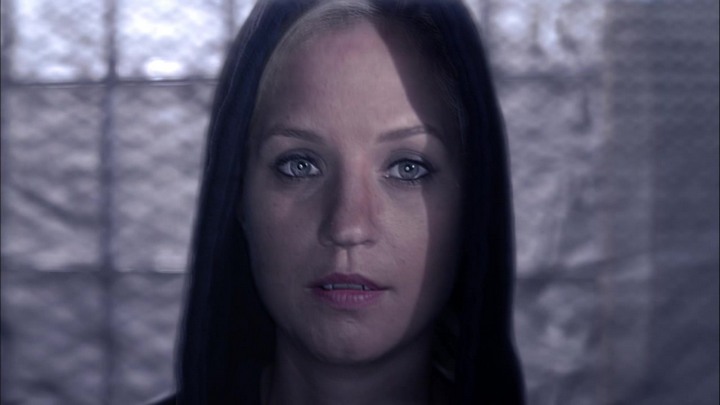 The Season 6 Episode 10 mid-season finale of Pretty Little Liars aired on August 11, 2015. The title of the episode is Game Over, Charles. This is the last show before their hiatus, with Episode 11 coming January 12, 2016. Here is a recap of PLL Season 6 Episode 10 to catch you up before the show returns.
Pretty Little Liars Season 6 Episode 10 Recap
So, we learned that CeCe Drake is A and Sara Harvey is Red Coat/Black Swan and A's accomplice. Some viewers may have thought that Red Coat and Black Swan were two different people but turns out they are one in the same.
So, CeCe Drake is also Charlotte DiLaurentis and Charles DiLaurentis. Confused yet? So, here's how the story goes. Charlotte was born Charles, who sent to Radley Sanitarium at the age of 8 years old. The reason he was sent there was because one night when he gave Alison a bath, he accidentally dropped her in the hot bath water. While at Radley, Charles became Charlotte. Charlotte began dating Jason (yes, her brother) under the alias CeCe Drake. She only started dating Jason under an alias because she wanted to get closer to her family. When the family was heading to a vacation in Cape May, Jessica realizes CeCe is really Charlotte and she was carrying on an incestuous affair with Jason. While upset, Jessica allows Charlotte to go on vacation with them. While in Cape May, Charlotte bonds with her sister, Alison, who doesn't know the truth.
Eventually, CeCe gets out of Radley Sanitarium and immediately start hating the Liars because they seemed happy that Alison had disappeared. She had planned to leave town but stopped by to say goodbye to her mother first. However, she discovers her mother's dead body in the backyard of the family home. Jessica's killer is not revealed. CeCe was going to move to Paris to start a new life but changed her mind and stayed in town because she was addicted to the power she had.
So, yeah, I was shocked when Sara was revealed as Red Coat/The Black Widow. She did a great job fooling everyone since the beginning of the season. Sara sets a bomb inside Radley Sanitarium as part of the plan for Charlotte to kill her family as well as herself. The Liars arrive in time to stop her, with Spencer disarming the bomb. Emily punched Sara, feeling betrayed. Then, Charlotte planned on jumping off the roof but the Liars stop her, and she reveals she is A.
We also learn that Bethany is the one who actually killed Toby's mother, Marion Cavanaugh. I kind of knew she didn't actually commit suicide. Bethany then blamed Charles for Marion's death and Jessica pays off Darren Wilden to rule Marion's death as a homicide.
Forward three months- We see the Liars outside of Alison's house, cars packed up and ready to head to college. They hugged each other and said their goodbyes.
Forward five years- The episode ends with Alison being a teacher at Rosewood High School. She starts writing her name on the board, Mrs. Rollins. Wait, what? Did Alison get married? Anyways, the Liars rush into her classroom shouting, "He's here!" And that is how it ends!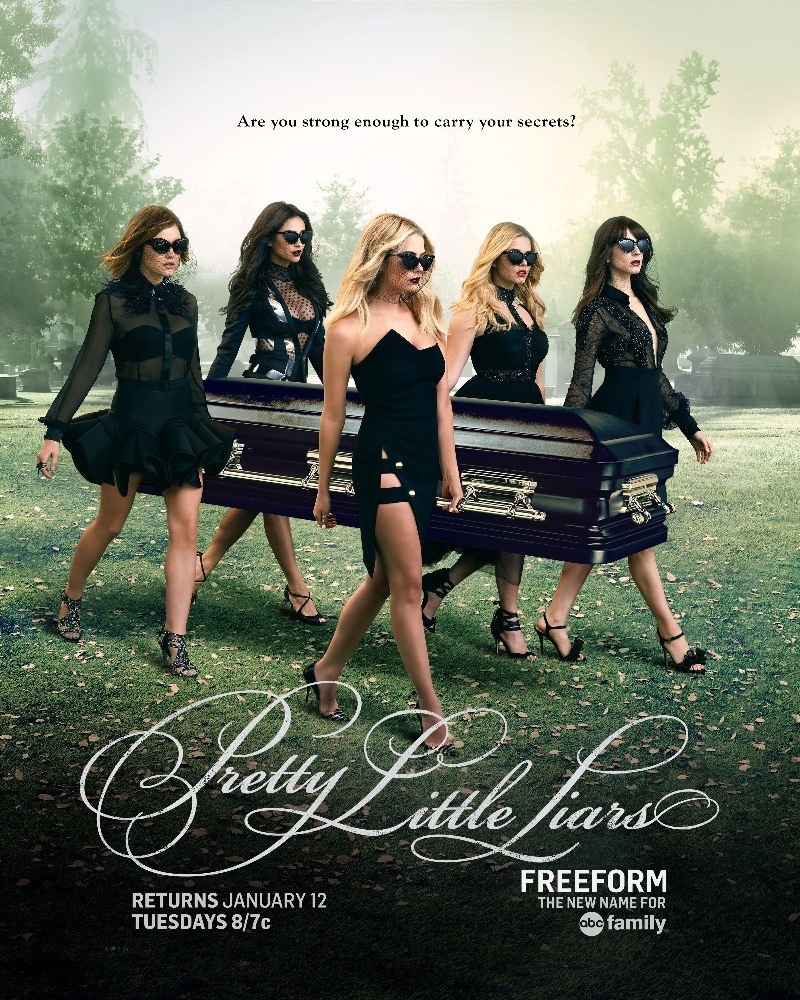 Pretty Little Liars returns on January 12th at 8PM EST, 7PM Central. If you notice in the picture above, it looks like ABC Family will also have a whole new name: Freeform. According to an ABC Family press release, the change in names reflects their mission to deliver content to Becomers. Basically, that's the hip term for "coming of age" stories. Does it mean we will be seeing even more great shows like Pretty Little Liars? If so, I'm all for it.
So tell me, my fellow fangirls, are you ready for the return of our favorite liars? What are you looking forward to finding out the most in the return of the show?