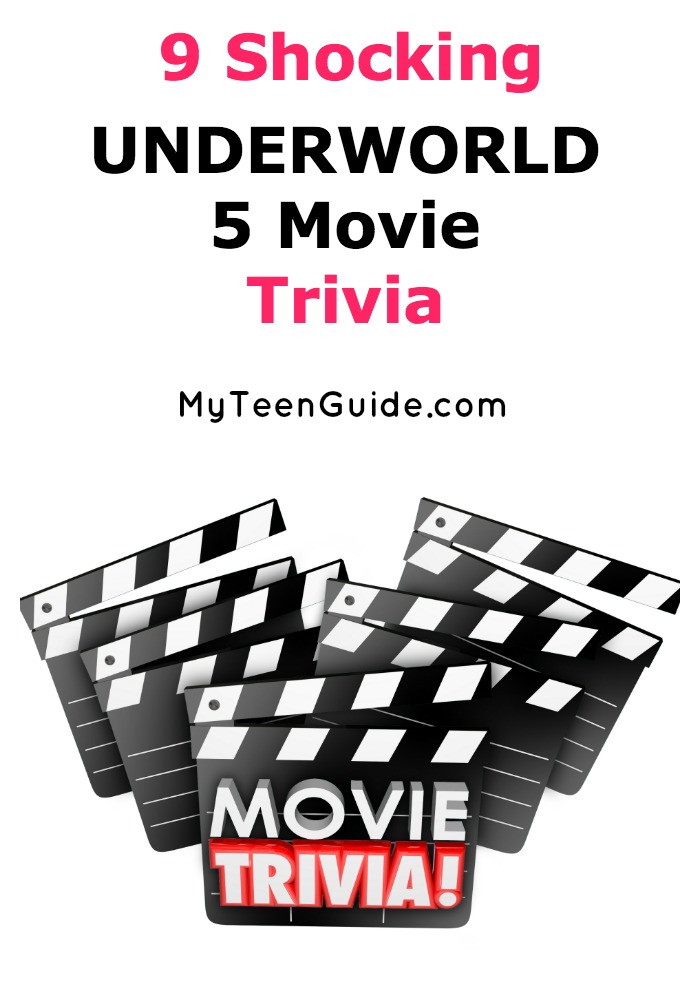 Looking for shocking Underworld 5: Blood Wars movie trivia? We got you covered! Underworld 5 (2016) is an upcoming action horror movie that is due to hit theaters on January 6, 2017. It is the 5th movie installment in the Underworld movie series. In Blood Wars, Selene is back as a vampire death dealer, who fights to end the war between the Lycans and the Vampires, with the help of David and his father, Thomas. Underworld 5: Blood Wars stars Kate Beckinsale as Selene, Theo James as David and Charles Dance as Thomas. Here are some shocking trivia about Underworld 5 movie!
Related –> Horror Possession Movies! 
Underworld 5: Blood Wars Movie Trivia & Trailer
First, let's start by watching the Underworld 2016 movie trailer. My question after watching it: Where is Michael? He's the Romeo to Selene's Juliette. As well as their daughter….she's missing as well in this new sequel. I find it odd that Eve is not in this film. Watch & let me know your thoughts:
Now let's take a look at Underworld 5: Blood wars movie trivia:
Kate Beckinsale, who plays the role of Selene, has appeared in all 5 movies and is set to appear in the 6th movie as well. She is one of my favorite actors!
This was supposed to be the last installment in the series. However, Len Wiseman, one of the film's producers, stated that a 6th installment was in development. There has been no other information concerning filming start date yet.
Besides Beckinsale, two other cast members are reprising their roles from previous movies. Theo James, who plays the role of David, also appeared in the 2012 Underworld: Awakening, as did Charles Dance, who plays the role of Thomas.
Underworld 5 : Blood Wars is only the 2nd movie that Bradley James, who plays the role of a villain, has appeared in. He previously played the role of Carl in the 2012 movie Fast Girls.
Daisy Head, who plays the role of Alexia, has only appeared in 2 other films. In 2010, she starred in The Last Seven as Chloe Chambers and 2012, she starred in Heart of Lightness as Bolette.
Bradley James played the role of Arthur Pendragon on the TV series Merlin, from 2008-2012. Anthony Head, who is the real-life father of Daisy Head, also starred in Merlin, playing the role of Uther Pendragon.
Underworld 5: Blood Wars reunites several cast members from the TV series, Game of Thrones. Charles Dance played the role of Tywin Lannister in seasons 1 through 5. Tobias Menzies, who plays Marius in Underworld 5: Blood Wars, played the role of Edmure Tully in seasons 3, 6 and 7. James Faulkner, who plays a vampire elder in Underworld: Blood Wars, played the role of Randyll Tarly in season 6.
The movie was originally set to be released on October 21, 2016, but was later changed to its current date of January 6, 2017.
Filming for Underworld 5: Blood Wars began on October 19, 2015, and concluded on December 11, 2015. Filming took place in Prague, Czech Republic.
Did you know these Underworld 5: Blood Wars movie trivia? Which ones is the most shocking? Tell me in the comments below!