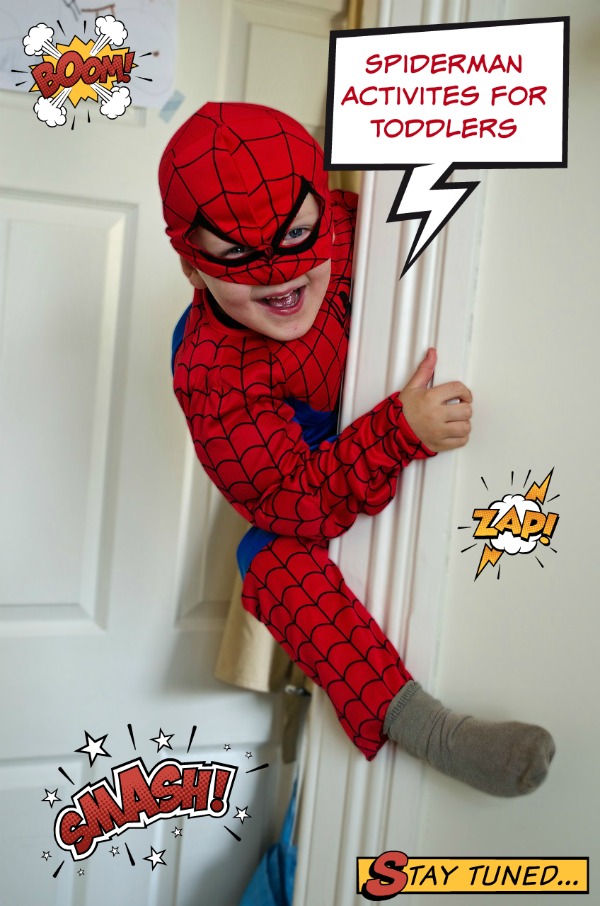 Looking for fun Spiderman activities for toddlers? Or maybe you're planning a birthday party for your little one and not quite sure what theme to go with? You could plan so many activities around a Spiderman theme, your tiny guests would have a blast!  We know they will be running around the house shooting pretend webs out of their hands at each other, but what other things can you plan for them to have a good time?  Here are a few Spiderman activities for toddlers that they will love.
Related Posts:
Spiderman Activities for Toddlers
      Walk The Web: Get some tape (scotch is best, easy to peal up), create a web on the floor.  Place some figurines or spiders along the way.  Have your tot 'walk the web' without falling off and pick up his pieces along the way!
      Silly String Villain: I highly suggest this one is played outside!  Get a few cans of silly string, a couple kids and one willing adult.  May I also suggest the adult be the villain, helps to avoid some sad or angry little ones when it comes to getting smothered in silly string.  Chase the villain and 'capture' him with the silly string (or web if you will).  Kick it up a notch and create a cardboard box city to chase him around! Our editor, Nicole says: don't let them shoot your car! Six years later, she's STILL trying to get it off her doors!
      Sticky Spider Web: This may take the use of some furniture, but so worth it!  Get that role of scotch tape again.  Create a web across the furniture, sticky side up (you have to create a little circle of tape for this to work).  Gather those figurines or spiders again and see which ones can stay on the longest!
      Matching Games: The kids will get so excited when they find  their matching image!  You can search online for different images of Spiderman and villains.  Print out two of the  same images.  Make sure you cut them all the same size so no one cheats!  Be sure to not pick too many, as your little one might get discouraged when it takes too many tries to find his match.
Paper Webs: Grab those safety scissors and let your toddler work on some fine motor skills!  Black construction paper, a white marker or crayon and your toddler is all you need.   You draw the lines for the web and let him cut them out!  He (or she, because girls like Spiderman and crafts too!) will be amazed at what he has made once he unfolds the paper!
Don't miss all our Spiderman activities and follow our Pinterest board.
Follow MyKidsGuide's board Spiderman Crafts & Games For Kids on Pinterest.


Want more Spiderman Toddler activities? Make this awesome Spiderman craft for kids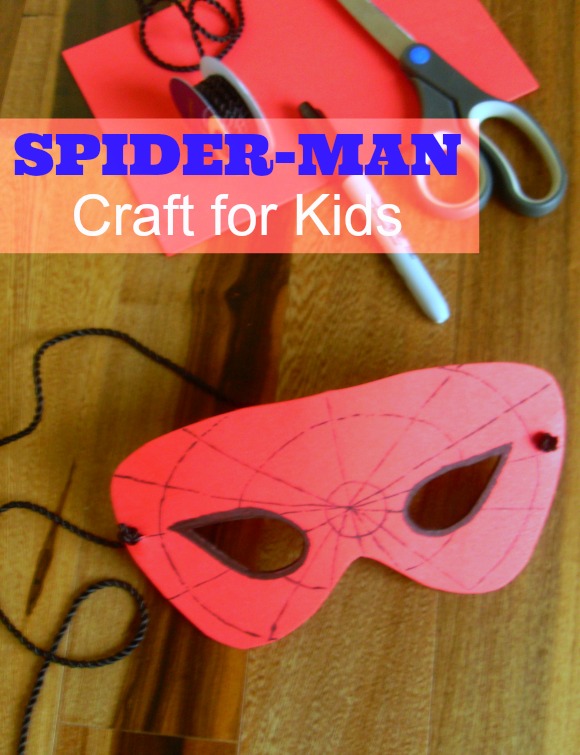 .
What are your favorite Spiderman activities for toddlers?  Post your ideas below!