Guess what, everyone? Spring is almost here!! I for one cannot wait. In the last two weeks alone we ended up with about 55 inches of snow here in the Poconos of Pennsylvania. Considering I'm only 62″ tall myself, that's nearly my entire height! Spring Equinox is on March 20th. Check out these fun spring crafts for kids to celebrate the arrival of warmer, longer days.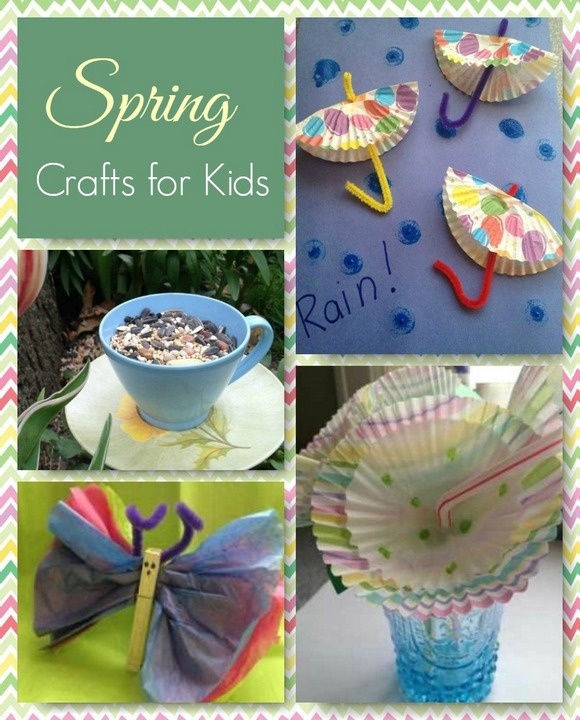 Fun Spring Crafts for Kids from My Kids Guide
We've shared some really cute spring crafts for kids here on My Kids Guide over the last few years. Take a look at a few of my favorites.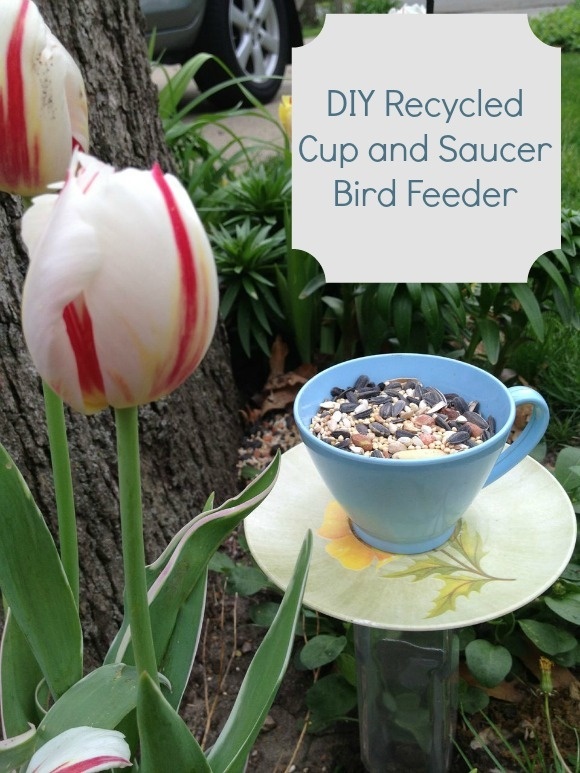 One of my favorite things about spring is the return of our feathered friends. I love watching for the first robin of the season. My mom always taught me to make a wish on it! This DIY Recycled Cup and Saucer Birdfeeder is a great way to encourage the birds to stop by for a visit. I love that it takes advantage of those chipped or outdated mugs and saucers you may have around the house.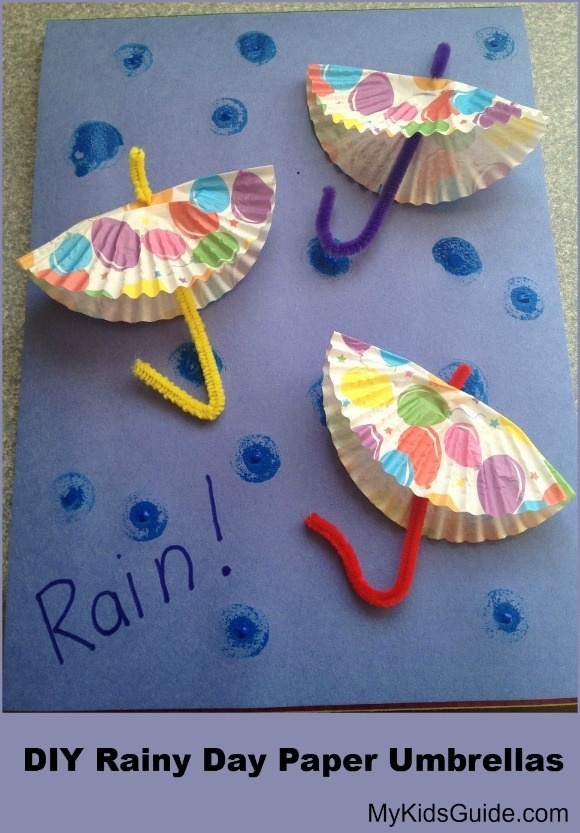 If you want the May flowers, you need the April showers, right? No need to be sad on those rainy days, though! This cute DIY Rainy Day Paper Umbrellas craft will keep kids busy all afternoon. It's simple to make, using items you likely already have.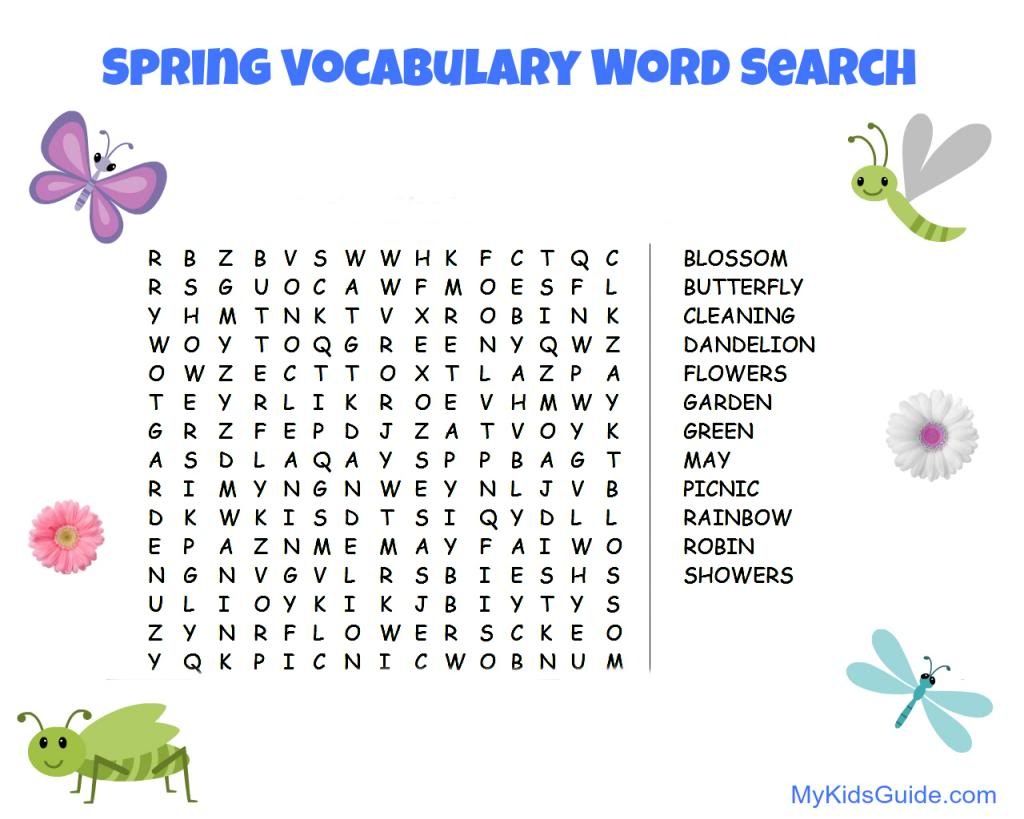 Okay, so this Spring Word Search printable isn't exactly a craft, per se, but it is a fun activity for a rainy day. It was the first free printable I ever made, and I'm proud of it. This is a great activity to help strengthen vocabulary and reading skills.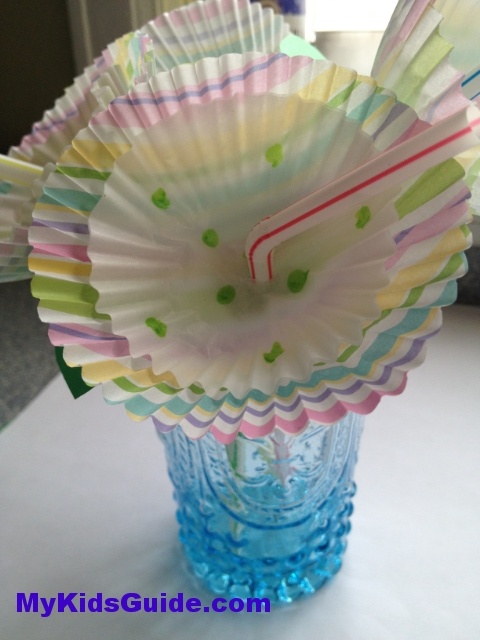 Don't you just love this Beautiful Blooms Easter craft for kids? I am always in awe of what Katie can do with something as simple as paper cupcake liners. This is perfect either for creating Easter centerpieces or just for celebrating the arrival of spring in general.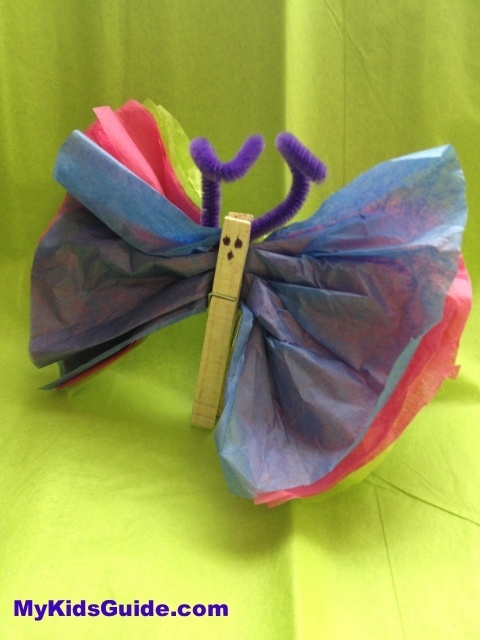 Birds aren't the only winged creatures returning when the ground thaws. Butterflies will be making their annual comeback too! Can't wait to see the prettiest of the bugs? Make your own with this easy DIY Tissue Butterfly craft.
Looking for more great craft ideas? Check out these videos to inspire you!

Do you have any favorite spring crafts for kids? We'd love to see them! If you submit your craft, we'll feature it! Our Featured Crafts include a photo of your craft, a description and links back to your site. Plus we'll share it on our social media. Check it out!