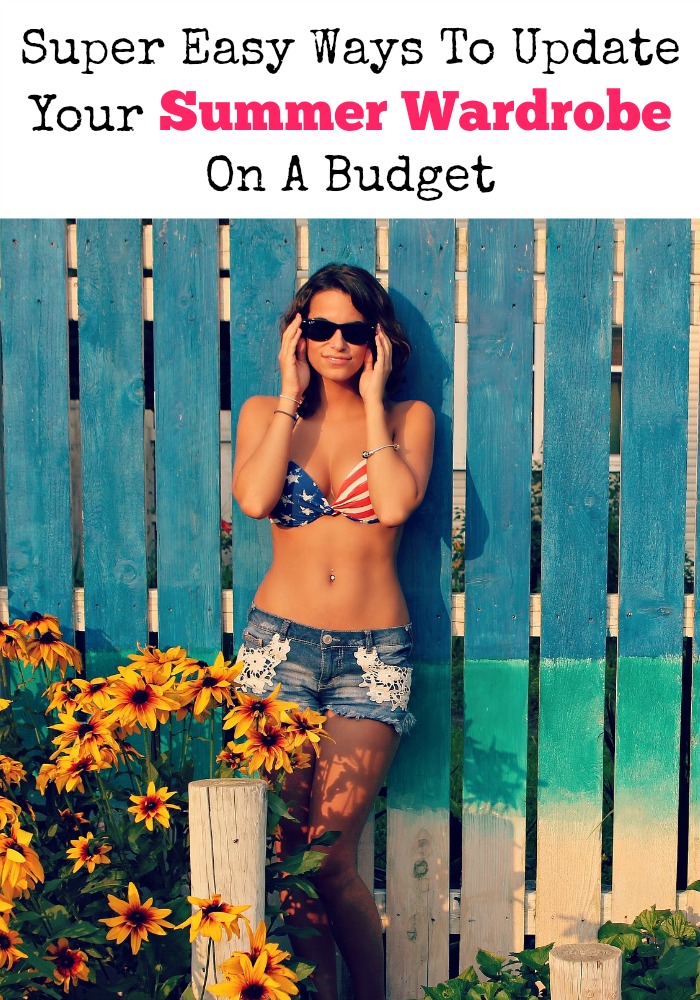 Summer's coming up fast, and you have to be ready with a killer summer wardrobe on a budget! Don't worry! You still have time to get your summer wardrobe together. It doesn't have to cost a million dollars to pull together a collection of cute, warm weather clothes. Here are ten tips to help you look on point this summer:
Easy Ways To Update Your Summer Wardrobe On A Budget Now
What's your style? Maybe last summer, you liked athletic clothes, but this summer, you want to wear preppier stuff. Check out a few fashion magazines for ideas if you're not sure.
See what you already have. Remember, our bodies might still be growing and changing, so our clothes from last summer might not fit. It's still possible that you have some fashionable things left over from last year that might work for the style you pick for this year.
Borrow After you've figured out what you still need, see if your mom, older sister, or your friends have the missing things you need. If you get their permission to keep an item, you can always get it tailored if it doesn't fit just right.
Hit the thrift and consignment stores. You can find some cool stuff at these sorts of stores, including designer, and they'll cost you a fraction of what you'd pay buying new. You can even bring in any clothes you don't want anymore to the consignment stores to see if they'll give you cash or store credit for them.
Check the clearance sections. Most items in nearly any store end up on the clearance rack, so check them on the regular for stylish clothes.
Hand-me-downs. If you have older friends whose style you like, ask them to remember you once their clothes don't fit anymore so they can pass them your way. Some stuff might work, and some might not, but you'll have a good selection to look through.
Learn to sew! There's no better way to show your unique style than to pick out a pattern and fabric to use to create the perfect piece! Plus, you'll be learning a skill that you can use your whole life.
Buy classic basics. A black tee shirt, a white button-down, denim cutoffs, and Bermuda shorts are all basic wardrobe pieces that you can wear through the summer and pair up with something more unique if you want.
Accessorize! Sandals, sunglasses, straw fedoras, and the right jewelry will all put the perfect finishing touches on your new summer wardrobe.
Groom yourself! Sometimes we forget about our feet, and maybe even stop shaving our legs in winter. Give yourself a pedicure and pay attention to your skin, makeup, and hair to get yourself lit to wear your new wardrobe.
Summer is super fun, and it's even better when you look fabulous. It doesn't have to cost a lot to look good. Put some time and thought into what you want to wear and you'll be "cool" all summer long!
Do you have any other ideas for throwing together a summer wardrobe on a budget? Tell me about it in the comments!