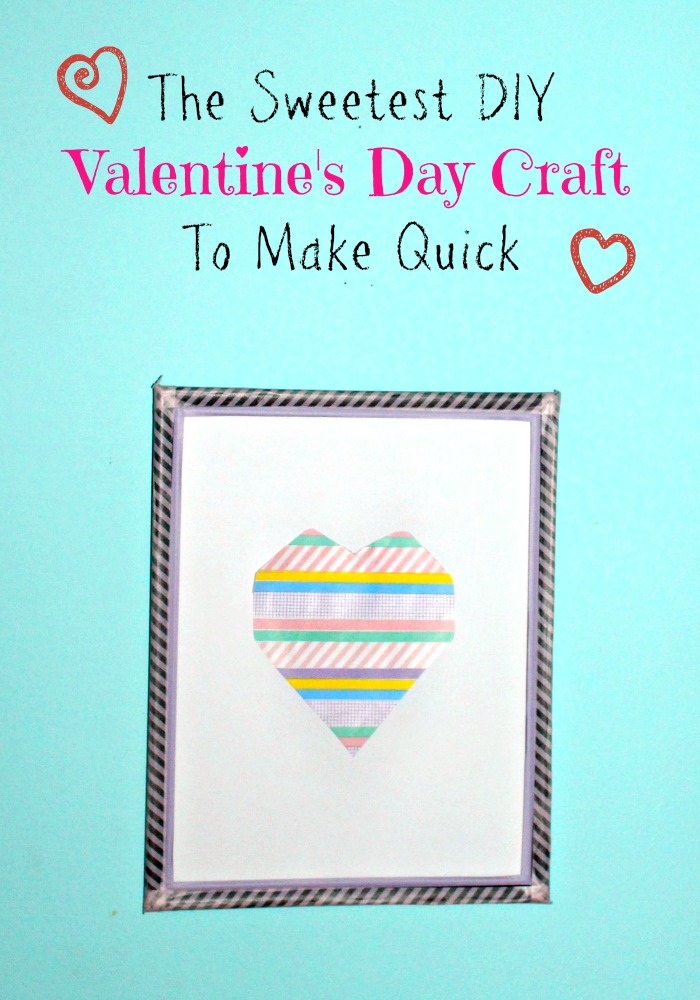 Looking for a cute and inexpensive DIY Valentine's Day craft idea to decorate your room or your dorm? I got you covered with this A.W.E.S.O.M.E washi tape frame craft! You can even make it for your Valentine's day Beau. It is the cutest valentine's day gift idea on a budget. So let's see how you can make it, in no time.
Washi Tape Frame: Cute DIY Valentine's Day Craft Idea
*Affiliate links included
Supplies: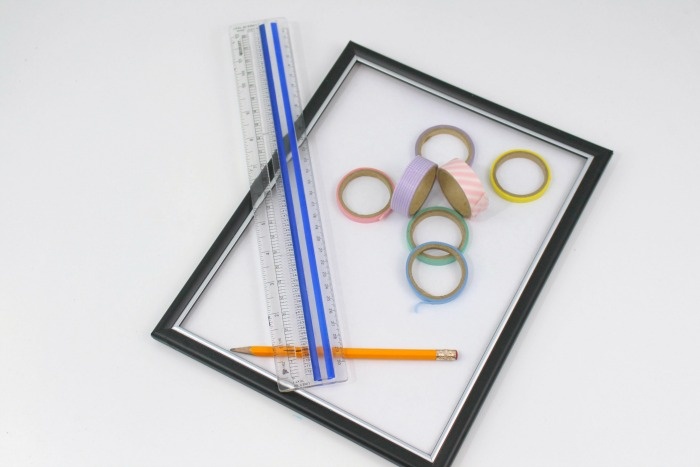 8 1/2 x 11 frame (Pick this from the dollar store!)
Two pieces of white paper 8 1/2 x 11 (Cardstock works even better if you have it!)
pencil
ruler
glue
How to Make This DIY Valentine's Day Craft Idea:
Step 1.) Using the ruler and pencil, measure out a heart whatever size you wish onto one of the sheets of paper. You will want it to be symmetrical and also a little more blocked than rounded. (See picture)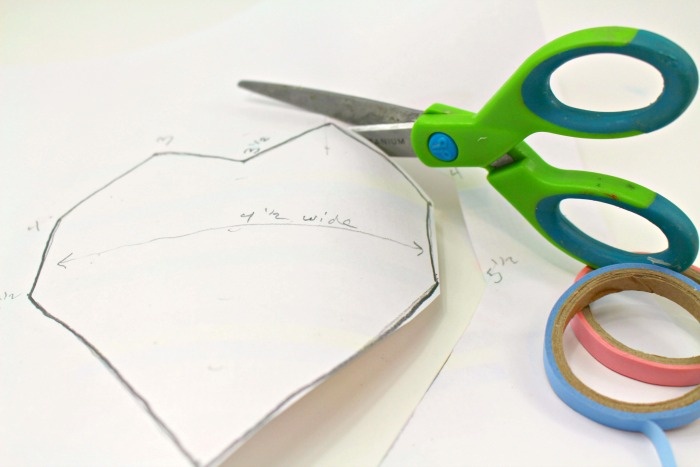 Step 2.) Darken the outer line of the heart so that you can see it from the other side of the paper. (This will help you place your washi tape correctly.)
Step 3.) Begin to add horizontal strips of washi tape along the heart until filled.
Step 4.) Flip the paper over and trim along the outside edge of the heart.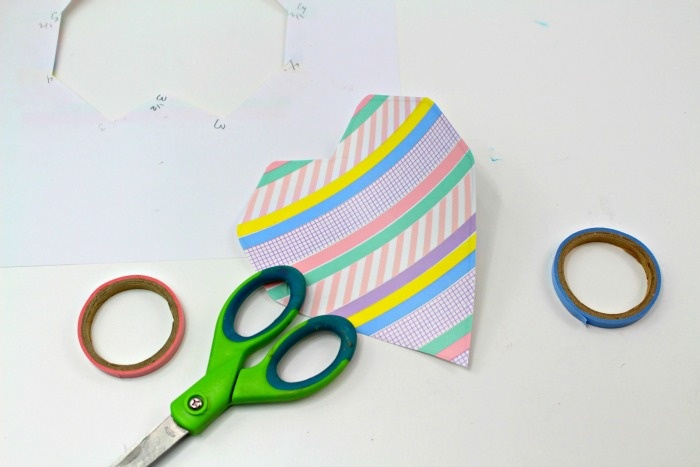 Step 5.) Glue the heart to the 2nd sheet of white paper. I prefer a glue stick to keep the paper looking flat, but whatever you have on hand works.
Step 6.) Frame the picture behind the glass.
Step 7.) Add accent strips of washi tape around the edges of the frame so it all matches.
Step 8.) Hang on the wall or stand on a table for cool Valentine's Day day art!
Seriously, look how cute this DIY Valentine's Day craft is!!?! I still have a little leftover washi tape from
Valentine's day cuff bracelet
I can use for this project. How cute would the cuff and the picture look together as a gift, especially with matching tape?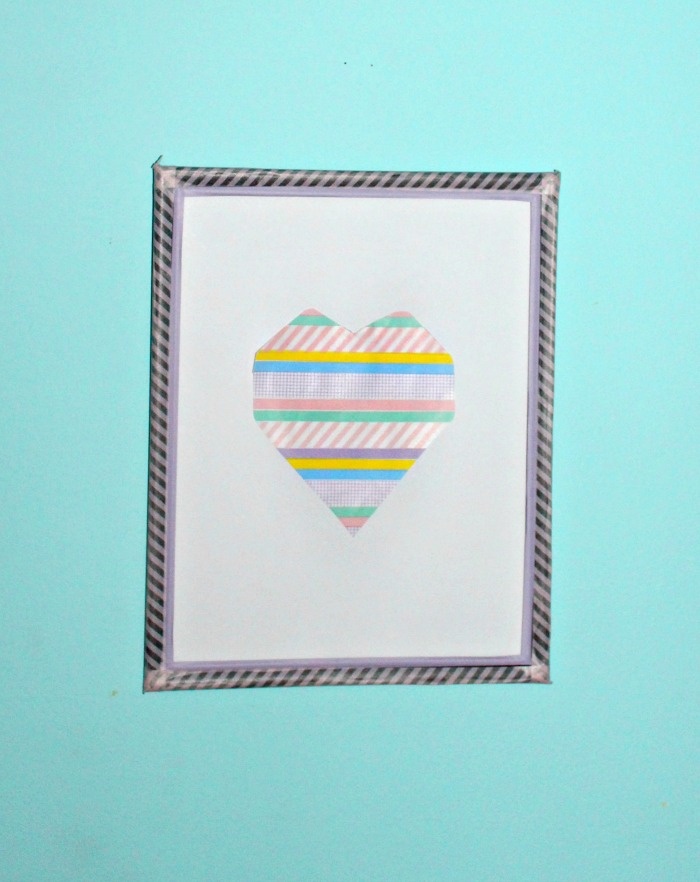 Isn't this Valentine's Day gift idea the cutest ever? I love crafts like this that are quick, not messy and look fabulous. Your date will love it. In case you don't have a valentine, make it for yourself or your bestie! EVERYONE deserves a gift on that special day so why don't you make one for yourself?
So I have to know, who are you making your DIY Valentine's Day craft for?