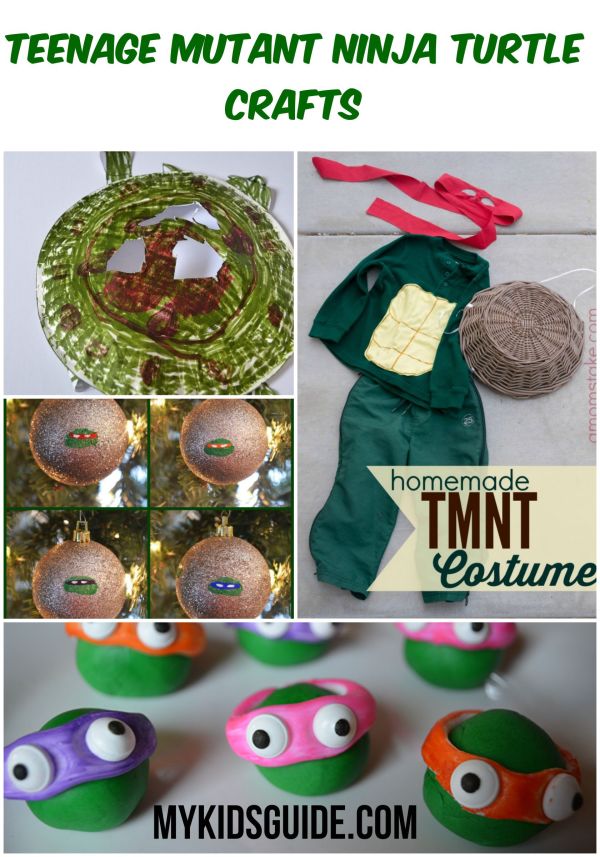 We love the reincarnation of our favorite super heroes the TMNT, and these Great Teenage Mutant Ninja Turtle Crafts are sure to make your new fans happy.  With a few simple crafts, and some fun costumes included, this list is sure to give you and your TMNT fans a ton of fun!  Whether you are preparing for a party, or just looking for something fun to do together this weekend, this list will be great.
GREAT TEENAGE MUTANT NINJA TURTLE CRAFTS
For an easy and cheap crafts start with things like this Easy Teenage Mutant Turtles Mask.  Made from paper plates with your kids coloring in with their preferred colors, it is fun, easy and inexpensive way to get kids involved in a party or play mask.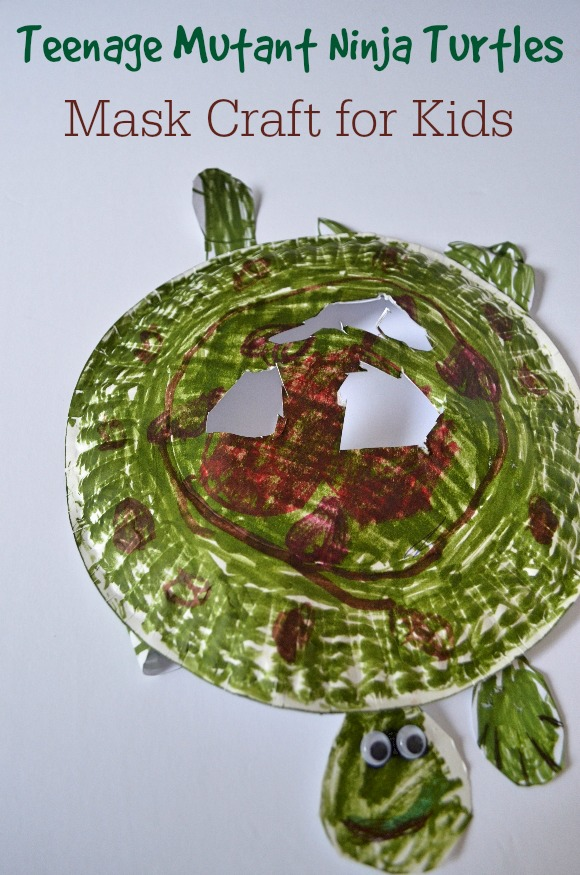 These Teenage Mutant Ninja Turtle Cupcakes are a fun and easy craft and treat your kids can help you make.  Using prepared fondant, you can let kids help you to make these adorable tops for a basic chocolate cupcake.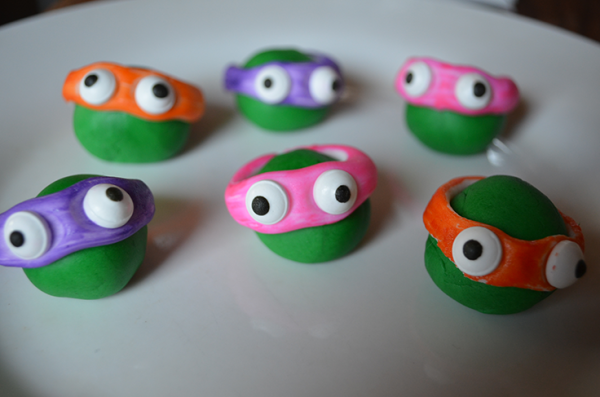 If your kids want to dress up like their favorite turtles, these easy DIY Ninja Turtle Costumes are perfect!  So easy and fun to assemble your kids will love helping you make these.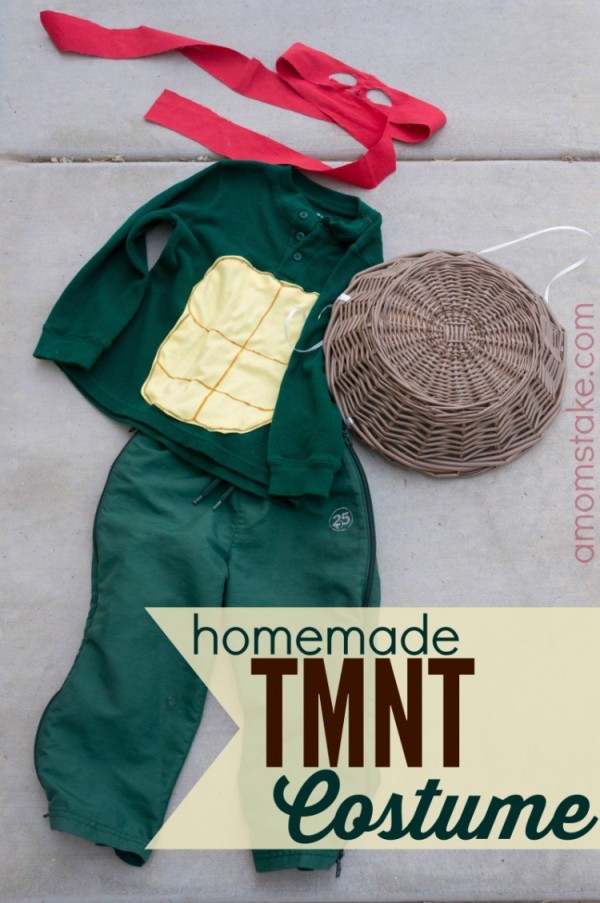 Making these Toilet Paper Roll Teenage Mutant Ninja Turtles will be a ton of fun and perfect for decorating for a party. You can paint these, use construction paper to cover them, use ribbons, glue on googly eyes or draw them on with marker.  So fun and easy to make with kids!
Ornaments aren't just for the holidays.  These Teenage Mutant Ninja Turtle Ornaments are a great easy to make craft that are great for holiday trees, but also fun for hanging in your TMNT fans room!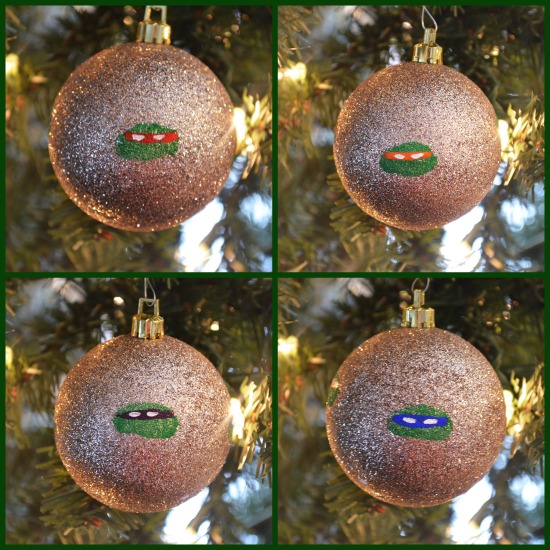 Grab those old egg cartons and recycle to make these fun Egg Carton Teenage Mutant Ninja Turtle figurines.  These are fun for the kid who loves to paint and get their hands dirty.
Creating fun crafts with your kids doesn't mean you have to buy tons of expensive supplies.  Sometimes the simplest of things are the best to work with to make fun crafts.  These great Teenage Mutant Ninja Turtle crafts are going to be a huge hit with your little fans.  Grab the DVD and watch the original movies, or the most recent release. Pop some popcorn and sprinkle with green tinted butter and cheese or serve with green fruit punch for a full themed special night together!
Which of these are your favorite Teenage Mutant Ninja Turtle Crafts for kids? Tell us in the comments!