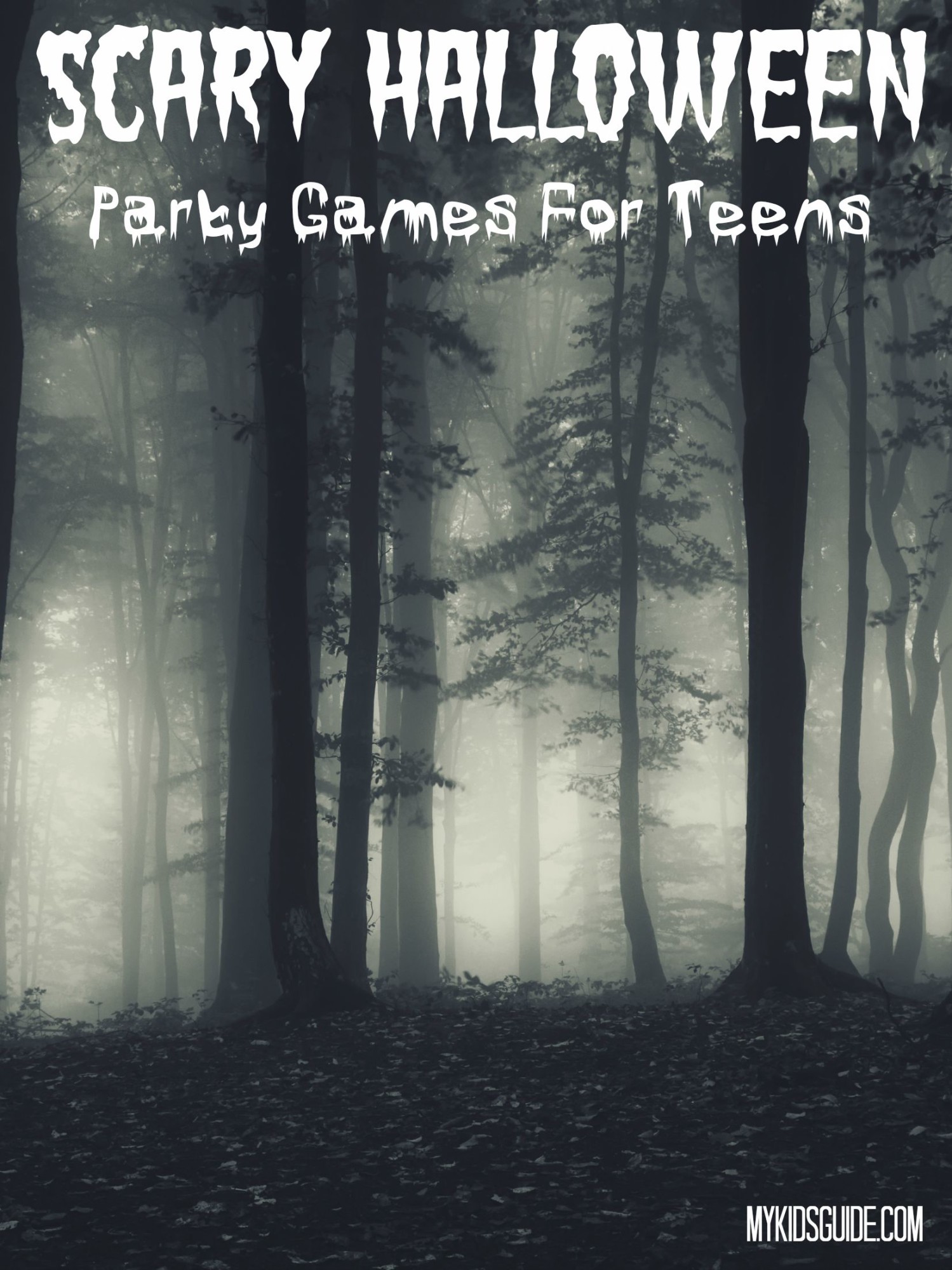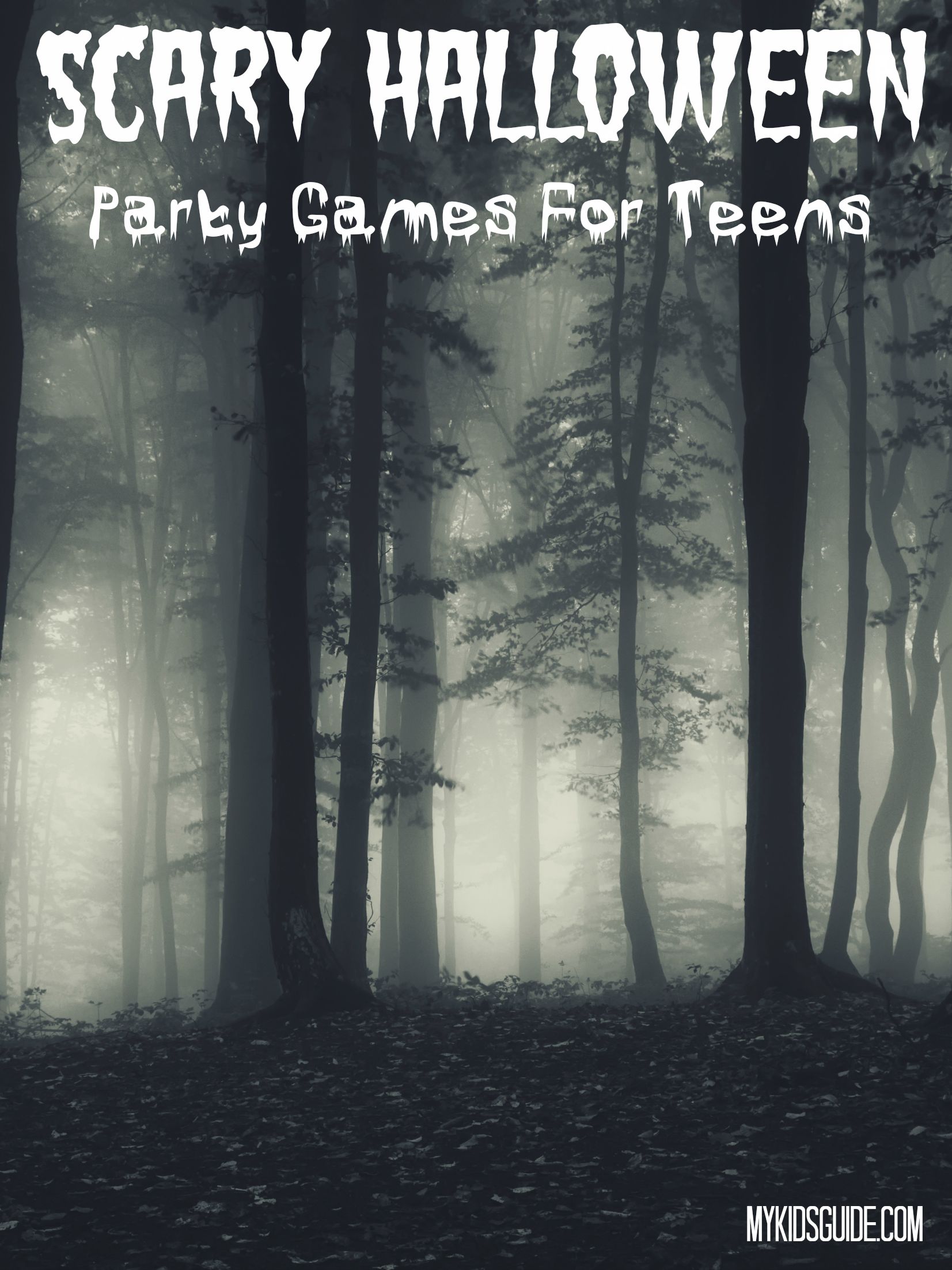 These Scary Halloween Party Games For Teens are perfect for your next big party event.  Plan some great snacks, grab some scary movies and invite all of your friends to come over for a great party that everyone will love.  Scary is great when everyone expects it on Halloween!

Scary Halloween Party Games For Teens
Affiliate links included below.
Quick note: these scary Halloween party games are meant to be in good fun and not to offend anyone, included but not limited to: ghosts, morgue assistants, true psychics, Stephen King (because, you know, he's like the master of the Scary Story Circle!), and people who actually have body parts made of Jello.
Scary Story Circle:
Lights out and flashlights in hand, create a circle with your friends.  Start with one sentence that is scary, and pass the flashlight around to each person to add another sentence to the story. Go around the room creating a fun looping scary story that is perfect for everyone to add their own unique spin to.  You can ask parents to come around and make scary sounds, noises or even walk up behind people in the circle to scare them during the best parts. Here's a pack of 12 Mini Flashlights for your whole party.
Ouija Board:
Everyone loves a little fun with an Ouija Board!  Ask questions and let the board answer you!  This is a super fun and a bit scary way to spend some time at your Halloween party.  Have everyone write down a question and put into a bowl.  Pick a question from the bowl so you don't know who asked it.  This will make the answers even creepier to see.
Morgue Assistant:
This is a super fun game that is more gross than scary, but great to have fun with.  Create "body parts" with things like spaghetti,  Jello, cottage cheese and similar.  Have the "assistant" help you find the body part you need on your list.  Put different gross foods into bowls and blindfold the assistant.  They can then dig into the bowls to find the body part you named.
Tarot Cards:
Grab a deck of tarot cards and learn how to read cards (or make yourself a cheat sheet and hide it under the table!).  Have everyone sit down for their own Tarot reading.  This is a super fun and easy game that everyone will love.  Most will question what you "read", but it can be perfect for tons of laughs with everyone.  If you want, you can set up with a crystal ball to make it seem even more authentic!
These great scary Halloween party games for teens are perfect for your Halloween block party.  Grab the best costumes, snacks, drinks and movies to hosting your very own unique haunted house or party with your classmates.  Scary party games, movies, and decorations make Halloween a great favorite holiday for you and your friends.
Can you think of any other super scary Halloween party games that you love to play on the creepiest night of the year? Tell us in the comments!