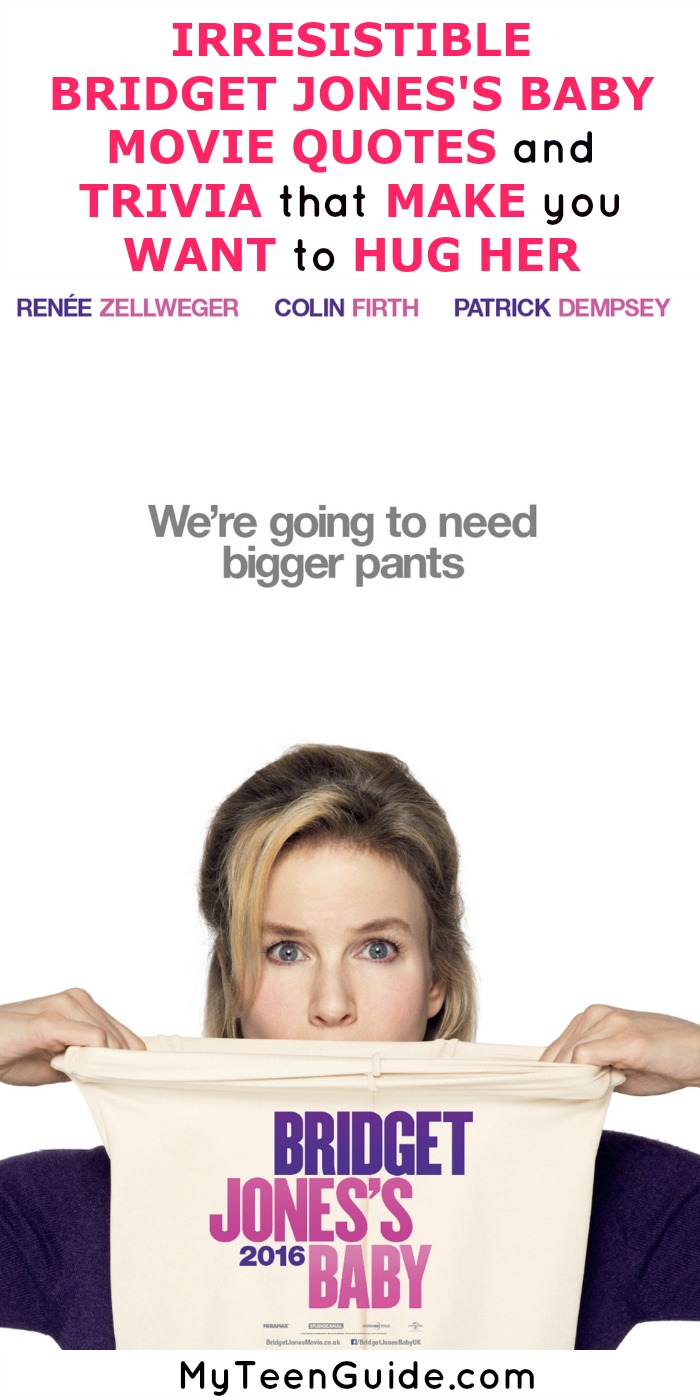 Bridget Jones has always felt so much like every girl, that it is hard to get through one of the movies without having a quote hit your heart. These movies are the ones you turn to for that lazy Sunday, the sleepover with your bestie, or for that night you just broke up with your ex. So when the new movie hits theaters, you better believe I'll be watching! Ok, so maybe Bridget isn't as young as she used to be, but she still is turning it up rocking her single life… until baby that is! Plus wait until you see the dreamy love triangle in the Bridget Jones movie and some of the quotes from it? Patrick Dempsey from Grey's Anatomy, if you can get married on a sticky note to Meredith Grey I know you can win over Bridget Jones. Check out all of my favorite tidbits of trivia and movie quotes from the new film Bridget Jones's Baby!
Related: Amazingly Romantic Movies Like Blue Lagoon: The Awakening To Make You Feel In Love
Irresistible Bridget Jones's Baby Movie Quotes And Trivia That Make You Want To Hug Her
Bridget Jones's Baby is an upcoming romantic comedy movie that is due to hit theaters on September 16, 2016. It is the 3rd movie in the Bridget Jones movie franchise, with the 1st one being Bridget Jones's Diary in 2001 and the 2nd one being Bridget Jones: The Edge of Reason in 2004. The movie stars Renee Zellweger as Bridget Jones and Colin Firth as Mark Darcy, who also appeared in the first two films. Here are some movie trivia and quotes for Bridget Jones's Baby.
Bridget Jones's Movie Quotes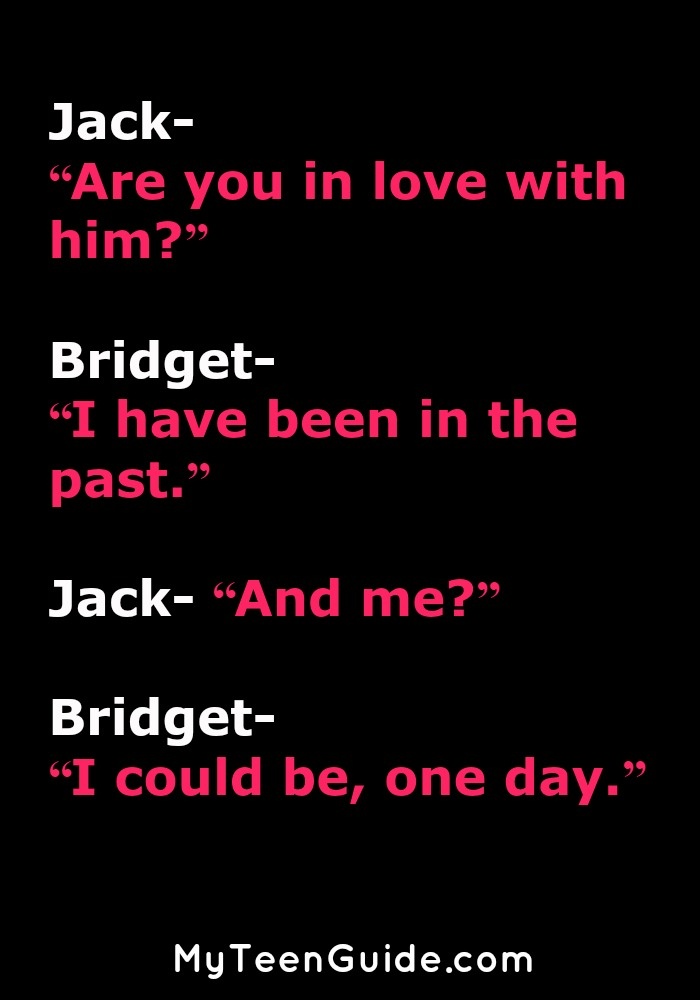 Conversation between Bridget Jones and Jack Qwant, talking about Mark Darcy:
Jack- "Are you in love with him?"
Bridget- "I have been in the past."
Jack– "And me?"
Bridget- "I could be, one day."
Related: Most Wildly (or Oddly!) Romantic Movies of 2013
Doctor Rawling, talking to Jack and Mark, regarding who is the father of Bridget's baby:
Doctor Rawling- "It's like the final of the X Factor. Dial zero one if you want it to be Mark and zero two if you want it to be Jack."
Bridget, in a voice over in the movie trailer:
Bridget- "And then the next week Mark, my ex and I, had similar relations. But I can't go back and keep making the same mistakes when I can make new ones."
Bridget, in a voice over in the movie trailer, as she enters the church on her wedding day:
Bridget- "So there I was surrounded by my friends and all ready for my happy ever after. At least that's how I pictured it."
Bridget Jones's Trivia
The film was due to start production back in 2012, but on February 3, 2012, production was put on hold because of creative differences between some of the actors and the way the film script was written.
In 2012, if filming would have started then, Sally Phillips would not have been able to reprise her role as Shazza, because she was pregnant at the time.
Filming for the movie started on October 2, 2015 and concluded on November 27, 2015. Sharon Maguire directed the first film in 2001 and the current film, while the 2nd movie was directed by Beeban Kidron.
The Bridget Jones movie trilogy is the first one that is directed exclusively by females.
The movie trailer was released on March 23, 2016, when Renee Zellweger made her very first on The Ellen DeGeneres Show.
So what do you think lovelies? Do you love all these new Bridget Jones's movie quotes and trivia? I'm so excited for this movie, let me know if it's pulling at your heart in the comments!