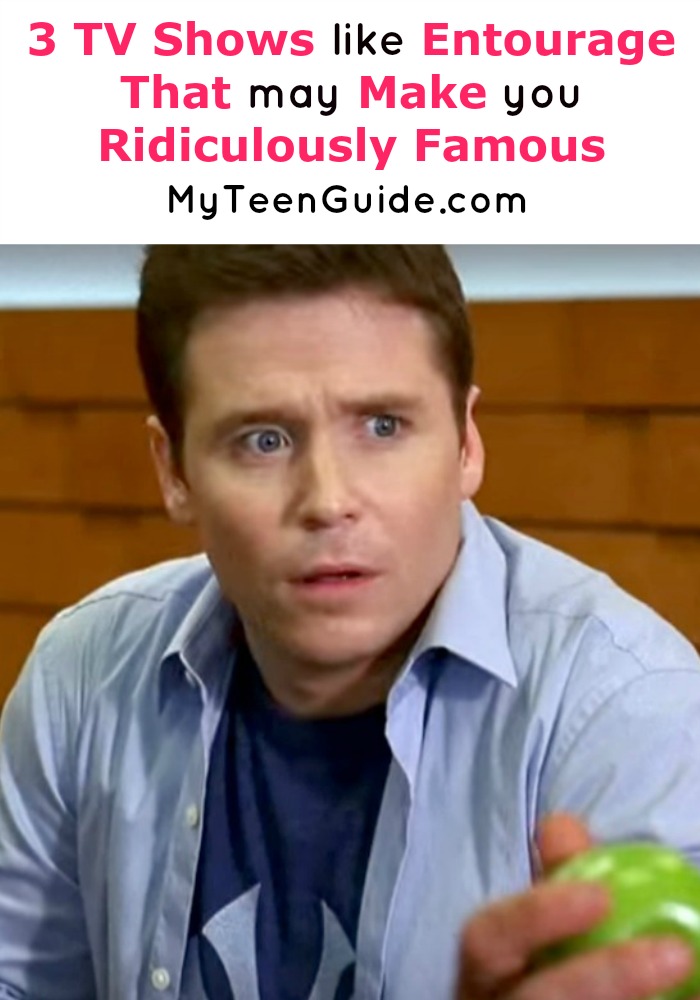 Premiering on HBO in July 2004, Entourage is still as popular among fans as ever and fans are calling for more shows like it. Who doesn't want to be a famous film star? The list of actual stars is probably pretty slim, which is what makes this series full of swag, dirty lies and a whole pack of stars so much fun to watch. Trust me, there is PLENTY of drama. If you love Entourage, there are several other shows just like it that you may be interested in watching. I've gathered the best of the best just for you. Ready?
Related: 5 Intensely Amazing TV Crime Shows Like White Collar That Are A Little Snarky
3 TV Shows Like Entourage That May Make You Ridiculously Famous
Ballers
Much of Entourage centers around the good and bad of male friendships. You, my friend, might like catching up on the show  Ballers. Starring Dwayne "The Rock" Johnson and John David Washington, this series is about a group of football players and life with their families, handlers, and friends.
Related: All The Shows like Shameless and Weeds That Are A Hot Mess
Ballers debuted on HBO in June 2015. In July of this year, the show was renewed for a third season. Johnson plays a retired NFL player who tries his best to cope with life after football. It's not that easy juggling his new job of financial manager, especially when he's still trying to mentor the ball-playing friends he left behind.
Silicon Valley
Leave Hollywood behind and take a trip to "Silicon Valley." This HBO original series follows the eventual success of a group of young entrepreneurs who dream of making it big in the tech industry. Season 1 premiered in April 2014.
Related: 5 Badass TV Shows Like Breaking Bad That You Can't Stop Watching
Created by Mike Judge, who based some of the show on his personal experience as a Silicon Valley engineer (in the 1980s), this comedy reminds viewers that sometimes even the most qualified people find it really difficult to handle success. If you prefer geeky over glamor, experiencing life in the valley is probably for you. Season 4 is slated to air sometime in 2017.
How to Make It in America
How to Make It in America tells the story of two friends from Brooklyn who have visions of getting rich, by starting a hip-hop clothing brand. The HBO series lasted a whopping two seasons, debuting in 2010. There are 17 episodes, in total.
Executive producer Mark Wahlberg, who also produced Entourage, hoped that the show would be picked up by another network after How to Make It in America was canceled in 2012. That didn't happen. But, it's not too late to get to know "20-somethings" Ben Epstein and Cam Calderon and learn how they relate to and get rich in the melting pot called New York City.
Do you think you'll watch any of these shows like Entourage? If so, which one are you most excited about and why? Feel free to leave your comments below.