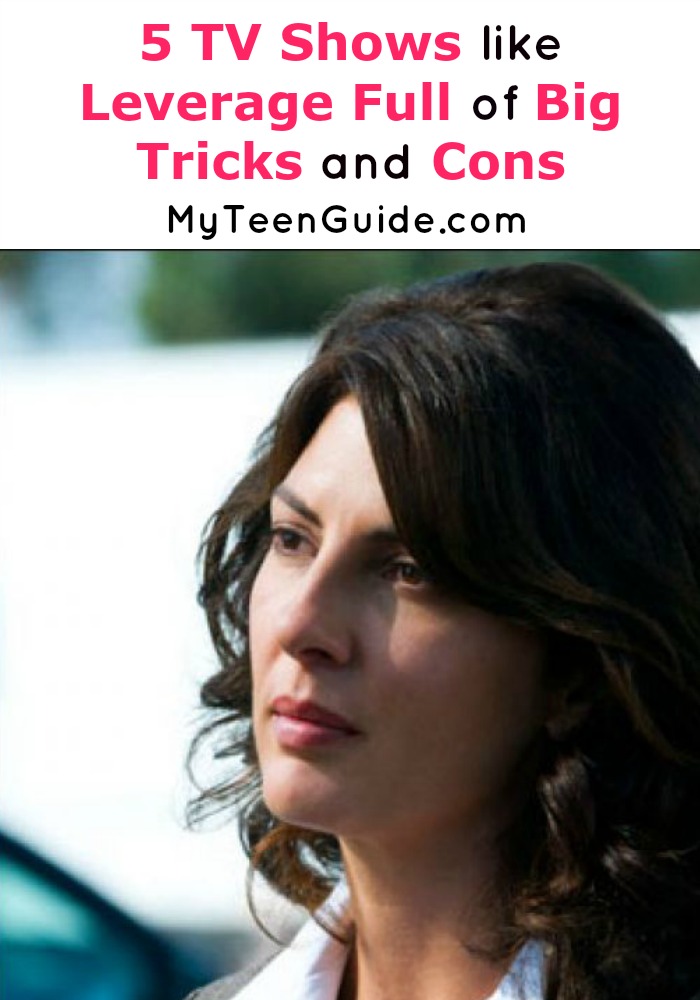 Being a crook just got hi-tech and these TV shows like Leverage bring on the cons. If you love watching Nathan Ford and the rest of his "team" fight corporate and governmental crime, chances are you'll like the following five shows too. May the investigative work begin!
Related –> All The Shows like Shameless and Weeds That Are A Hot Mess
5 TV Shows Like Leverage Full Of Big Tricks And Cons
In case you need a quick refresher of the show Leverage, or just haven't seen it before here's a quick promo! Then check our top 5 selection of TV shows like Leverage!
Fairly Legal
Meet Kate Reed. She's an attorney turned mediator. She's also coping with the recent death of her father and her ex-husband. Kate, along with her step-mother (who is roughly the same age), works at the law firm her father started.
The main focus of the series is the two woman and how they eventually learn to get along with each other. At times they totally clash. Other times they're almost BFF's. Fairly Legal premiered on USA Network in January 2011. It was canceled after two seasons, due to low ratings. A total of 23 episodes aired.
Related –> 5 TV Shows Like Secrets And Lies That Will Keep You Guessing
https://www.youtube.com/watch?v=JgApDwW6JNA
Franklin & Bash
Jared Franklin and Peter Bash have been friends for what seems like forever. Both of them also happen to be lawyers of the unconventional kind… more street-wise than many of their peers. After winning a big case, they're asked join a once prestigious law firm that's now down on its luck.
Related –> 5 TV Shows Like Orange is the New Black That Live Up To The Hype
The bad news is that the pair gets hired for much different reasons than they think. Follow Franklin & Bash through four seasons as they represent clients and do their best to shake up the firm whenever they can. The series aired from 2011 to 2014 on TNT.
Common Law
Common Law debuted in 2012. As a rule, Los Angeles police detectives (who happen to be partners) aren't required to see a couple's therapist. Travis Marks (Michael Ealy) and Wes Mitchell (Warren Kole) are an exception to the rule.
Think of their relationship as something like marriage, only with bullets. They just can't seem to get along. What's the solution? Their Captain makes them go see a therapist, in an effort to better their relationship. After 12 episodes, Common Law was canceled Him. The show's low ratings were responsible for the decision.
https://www.youtube.com/watch?v=hsHHST2qcfc
Breakout Kings
Breakout Kings which premiered on A&E in 2011 is another TV Show like leverage. The series lasted for two seasons and consists of  a total of 23 episodes. The premise of the show is simple. A group of convicts get chosen to team up with a task force of U.S. Marshals. Do you see where I'm going with this?
If your answer is they help each other catch fugitives, in exchange for the cons being transferred to  minimum security digs (with reduced sentences), you are more than correct. On the downside , there is one catch, if any of the newly-employed prisoners try to escape, while on the hunt, their sentence will be doubled.
In Plain Sight
In Plain Sight follows the private and professional life of Mary Shannon, who happens to be a Deputy United States Marshal. More specifically, she works with the witness protection program. Unfortunately, trying to manage a somewhat dysfunctional family and a stressful job isn't easy. But, Shannon does her best to survive the two. The series aired in 2008 on USA Network. A total of 61 episodes were produced.
Which of these TV shows like Leverage appeal to the most? All of them are brimming over with action-packed excitement and would be perfect for a weekend binge-watching.  Tell me what you think down in the comments!
Image via Wikia