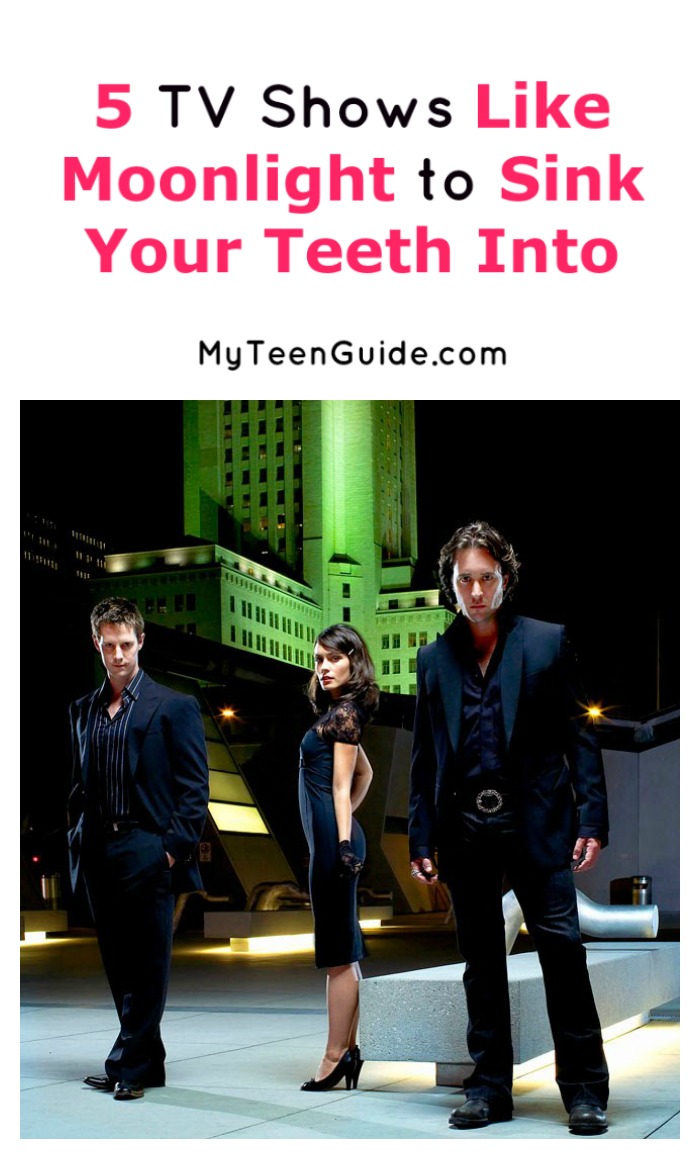 Feel like there are no good vampire mystery shows like Moonlight on TV these days? These give other fabulous paranormal dramas to sink your teeth into will fill the void! Moonlight was only on television for about a year but the show solidified many people's interest in vampire-based mystery series. Moonlight follows a private investigator who is great at his job but happens to be a vampire.
As an undead, he struggles to maintain his human side while fighting his natural vampire instincts. The series also touches on love between a seemingly impossible pair. Even though Moonlight ended way too soon in 2008, you can still get your vampire fix! Here are shows similar to Moonlight that are sure to impress.
5 Vampire Mystery TV Shows Like Moonlight
Affiliate links included below.
1. The Vampire Diaries
This show was created based off of the novel series with the same name. The show is full of drama, fantasy, horror and supernatural themes. The show was on air for 8 seasons, producing 171 episodes, and only just recently ended. The Vampire Diaries is set in Mystic, Falls Virginia and follows the life of an orphan who falls in love with a vampire who just happens to be 162 years old. With family drama and villains all around, this show is attention-grabbing and exciting to watch. The entire series is available for binging on Netflix right now.
2. True Blood

True Blood
is another series based off of a vampire novel series. The show follows a town of vampires and humans in Louisiana. The main character is a telepathic waitress with ties to the otherworld. If horror and dark fantasy are your favorite, this show is bound to impress. With 80 episodes to watch, you'll be set television wise for at least a few weeks!
3. Buffy the Vampire Slayer
Though
Buffy
first aired in 1997 and ended in 2003, the show still remains as one of the best vampire dramas that has ever hit the small screen. The show is all about Buffy, a young woman who has to fulfill her destiny of fighting demons and vampires in order to keep those close to her safe. Of course, she has to do all of this while trying to live like a normal human being!
4. Angel
If you really want a vampire mystery show like Moonlight,
Angel
is probably your best choice of all. The show spun off from Buffy and lasted 5 seasons. Angel and his team spent the first couple of seasons working as private investigators before the show turned more towards the "epic destiny" storyline that ran a bit more subtly beneath the first seasons.
5. Blade
Blade
was a short-lived series but the story line was exciting and new. The show follows Krista Starr, an Iraq vet, who comes home to find out that her twin brother has mysteriously died. After returning home she meets Blade who is a super powerful vampire who turns Krista into one as well. The show follows Krista in her journey to avenge her brother's death by ruining Marcus, his killer.
What are your favorite vampire shows like Moonlight? Did we leave off a show that you think is a good replacement? Be sure to let us know!