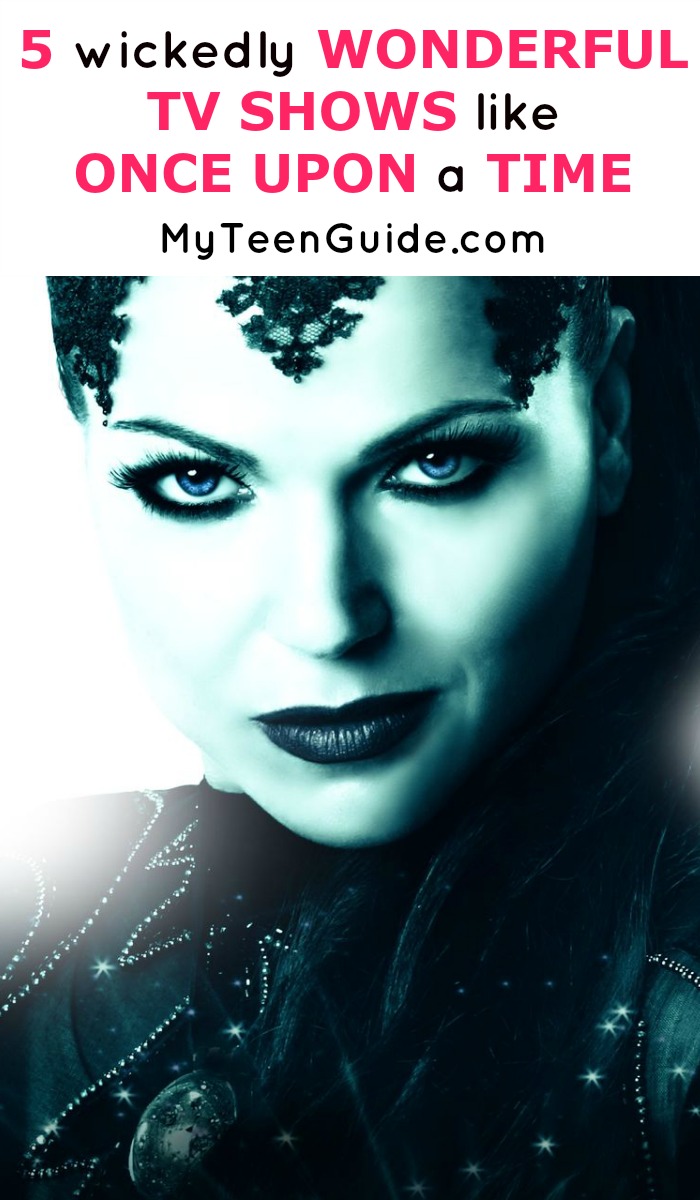 Once Upon A Time is one of those utterly rich shows that's you just want to find other TV shows like it. This show weaves this fantastical (not really a word, but it IS the vibe!) world of fairy tale characters who all seem to go back and forth between good and evil. I love when I don't know what's coming next, and these shows bring the twists and turns that will have you begging for the next drama filled episode. You have to check out this list!
5 Wickedly Wonderful TV Shows Like Once Upon A Time
https://www.instagram.com/p/BI_XacrDXln/?tagged=onceuponatime
Once Upon a Time is a fairytale drama television series that premiered on ABC on October 23, 2011. The series will air season 6 beginning on September 25, 2016. The series chronicles the residents of the fictional town of Storybrooke, Maine, who are really fairytale storybook characters that had their memories stolen from them by Queen Regina, an evil queen. Once Upon a Time stars Ginnifer Goodwin as Snow White, Lana Parrilla as Queen Regina, Josh Dallas as Prince David, Robert Carlyle as Rumpelstiltskin and Colin O'Donoghue as Captain Hook. Here are some TV shows like Once Upon a Time.
Related: 5 Amazing YA Fairy Tale Retelling Books To Get Lost In
Grimm
Grimm is a police procedural fantasy drama television series that aired on NBC, premiering on October 28, 2011. Season 5 wrapped up on May 20, 2016. The series chronicles the life of Nick Burkhardt, a homicide detective with the Portland Oregon Police Department. His life becomes complicated when he discovers he actually comes from descendants who were hunters of supernatural forces. Grimm stars David Guintoli.
Revenge
Revenge is a soap opera drama television series that aired on ABC for 4 seasons, from September 21, 2011 to May 10, 2015. The series is inspired by the 1844 novel The Count of Monte Cristo by Alexandre Dumas. The series focuses on Emily Thorne, whose real name is Amanda Clarke. She moves to a beach house in the Hamptons, next door to the wealthy Grayson family, whom she believes framed and murdered her father, and she is out to destroy the family as a result. Revenge stars Emily VanCamp and Madeleine Stowe.
Related: The Best Shows Like Pretty Little Liars And Gossip Girl Because Secrets Are More Fun
Lost
https://www.youtube.com/watch?v=nw2NMc4O7RA
Lost is a drama television series that aired on ABC for 6 seasons, from September 22, 2004 to May 23, 2010. The series features the aftermath of the plane crash of Oceanic Airline Flight 815, which crashed onto what seemed like a deserted tropical island, and the survivors who are forced to work together in order to survive. Lost stars Matthew Fox, Evangeline Lilly, Jorge Garcia, Josh Holloway, Terry O'Quinn, Naveen Andrews, Daniel Dae Kim and Yunjin Kim.
Supernatural
Supernatural is a fantasy horror television series that premiered on The CW on September 13, 2005. Season 12 will premiere on October 13, 2016. The series focuses on two brothers, Sam and Dean Winchester, who hunt supernatural beings including ghosts, demons and monsters. Supernatural stars Jared Padalecki and Jensen Ackles.
Pretty Little Liars
https://www.youtube.com/watch?v=17B_f990Jsc
Pretty Little Liars is a teen drama television series that features mystery, thriller and crime all in one show. The series made its debut on Freeform on June 8, 2010 and is currently in its 7th season, which premiered on June 21, 2016. The series focuses on the lives of four friends: Spencer, Aria, Hanna and Emily, who band together to try and solve the mysterious disappearance of their best friend, Alison, while also trying to figure out who the anonymous foe is that is threatening to reveal their deepest, darkest secrets. Pretty Little Liars stars Troian Bellisario, Lucy Hale, Ashley Benson, Shay Mitchell and Sasha Pieterse.
So lovelies, which of these wicked and beautiful shows do you love, or do you need to see? Is there any other TV shows like Once Upon A Time I should be watching too? Tell me in the comments!
Image via Wikia