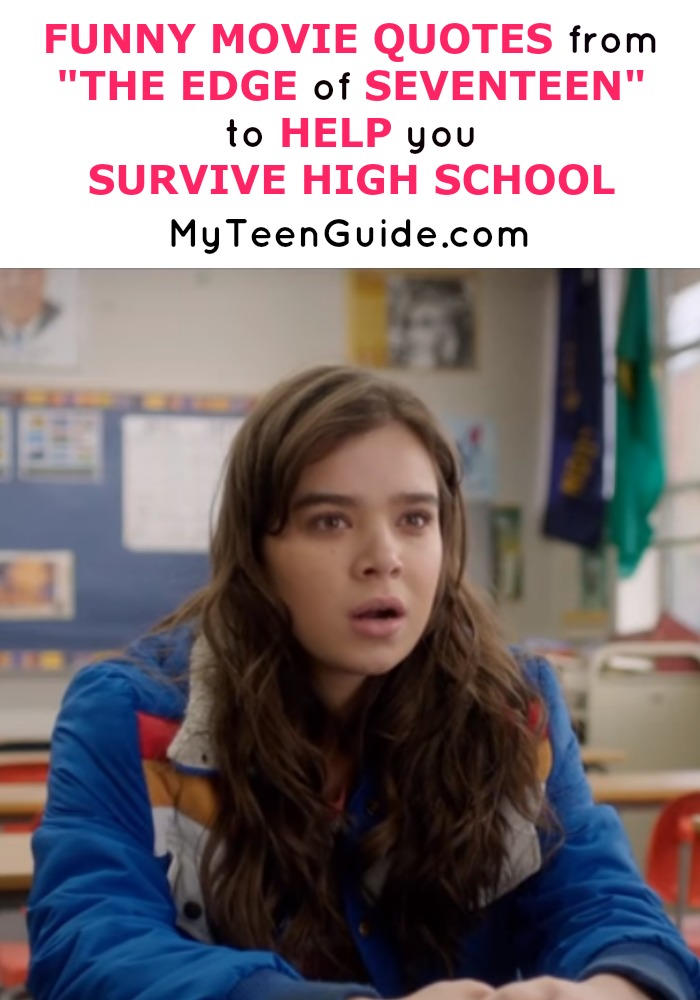 As soon as I heard about The Edge of Seventeen movie, I had to check out all the trivia and movie quotes I could find for this film! Hitting theaters soon, this movie seriously feels like all of us when that friend you expected to be your bestie for life suddenly isn't and it even feels like your family is causing drama. While I haven't lost a friend quite like Nadine in this movie, I have had a friend suddenly ghost me and it really just sucks. I am catching Juno and 500 Days of Summer like vibes from this quirky but heart-filled film. Check out all the details, quotes, trivia and even the movie trailer below!
Related: 5 TV Shows Like One Tree Hill That Will Give You Life
All The Edge of Seventeen Movie Quotes And Trivia To Help You Survive High School
The Edge of Seventeen is an upcoming comedy-drama film that is set to premiere at the Toronto International Film Festival on September 30, 2016. The release date for the US has been pushed back to November 18, 2016. The movie will star Hailee Steinfeld as Nadine Byrd, Haley Lu Richardson as Krista, Blake Jenner as Darian, Woody Harrelson as Nadine's history teacher and Kyra Sedgwick as Nadine's mother. The movie is about Nadine, an awkward high school junior, who discovers her best friend Krista is dating her brother Darian.
https://www.youtube.com/watch?v=EB6Gecy6IP8
Related: 5 TV Shows Like Gossip Girl That Put All The Drama On The Line
Edge of Seventeen Movie Quotes
Conversation between Nadine Byrd and her history teacher:
Nadine- "I don't want to take up a ton of your time, but I'm gonna kill myself. I just thought that an adult should know."
Teacher- "Wow, I wish I knew what to say. You know, actually writing my own suicide note just now."
Nadine, in a voice over, from the movie trailer:
Nadine- "There are two types of people in the world. The people who radiate confidence and naturally excel at life, and the people who hope all those people die in a big explosion."
https://www.instagram.com/p/BI_FttlBMTD/?tagged=theedgeofseventeen
Conversation between Nadine and her best friend, Krista, after discovering Krista sleeping with Nadine's older brother, Darian.
"Nadine- "Think about how this is for me."
Krista- "I can't help how I feel."
Nadine- "What if I liked your dad?"
Darian, talking to Nadine about Krista:
Darian- "Life isn't fair sometimes Nadine. You got to get over it. My life isn't perfect either. The one person who makes me happy, I can't have without completely destroying you."
History teacher, giving Nadine advice:
"Life is about taking risks. Don't be afraid to put yourself out there."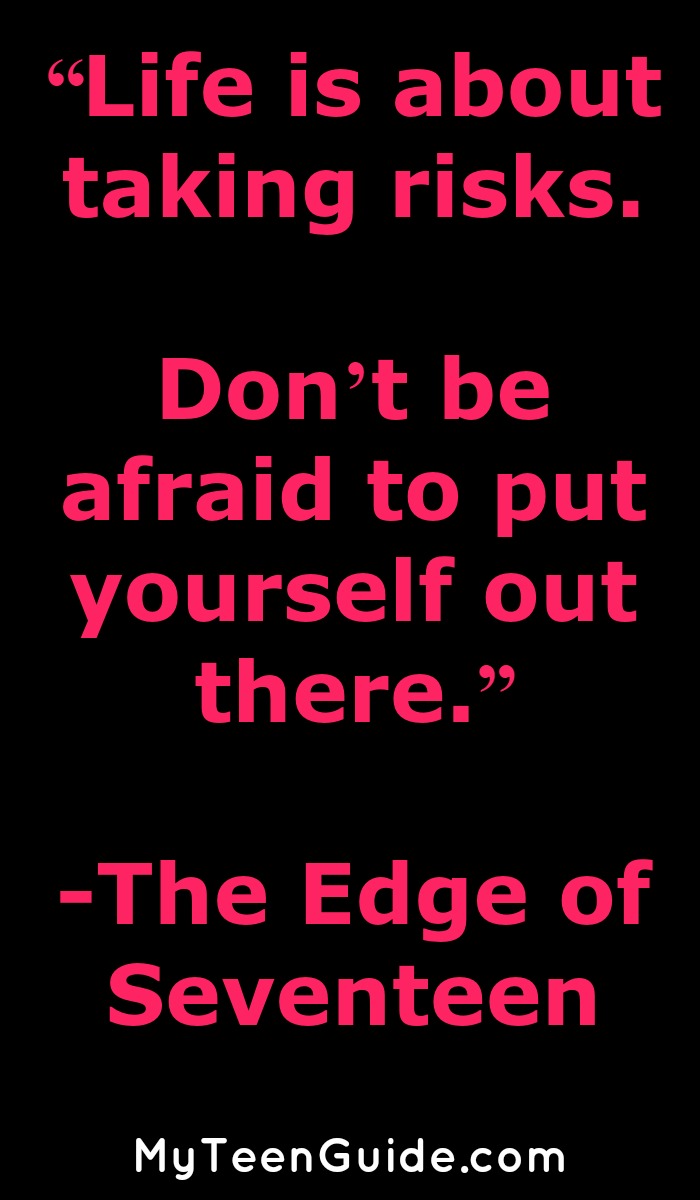 Related: 5 Best High School Movies on Netflix
Edge of Seventeen Movie Trivia
The film is directed by Kelly Fremon Craig, making her directorial debut.
James L. Brooks is the movie's executive producer. Brooks is the talent behind movies such as the 1983 Terms of Endearment, the 1996 Jerry Maguire, and the 2004 Spanglish.
The movie is set at Lakewood High School, actually the real-life Guildford Park Secondary School in Surrey, British Columbia, Canada.
The movie began filming on October 21, 2015, and wrapped up on December 3, 2015. Besides the Guildford Secondary School, other filming locations included Guildford Town Center in Surrey as well as Vancouver, Canada.
So lovelies, did the quotes and trivia get you excited for the new The Edge of Seventeen movie? Tell me what you think in the comments!