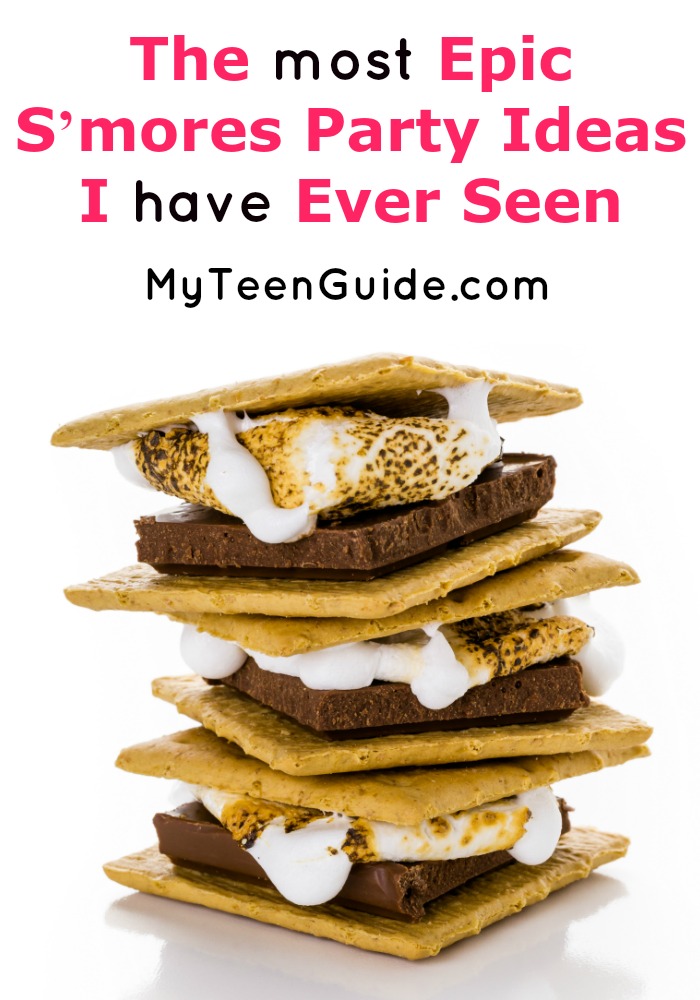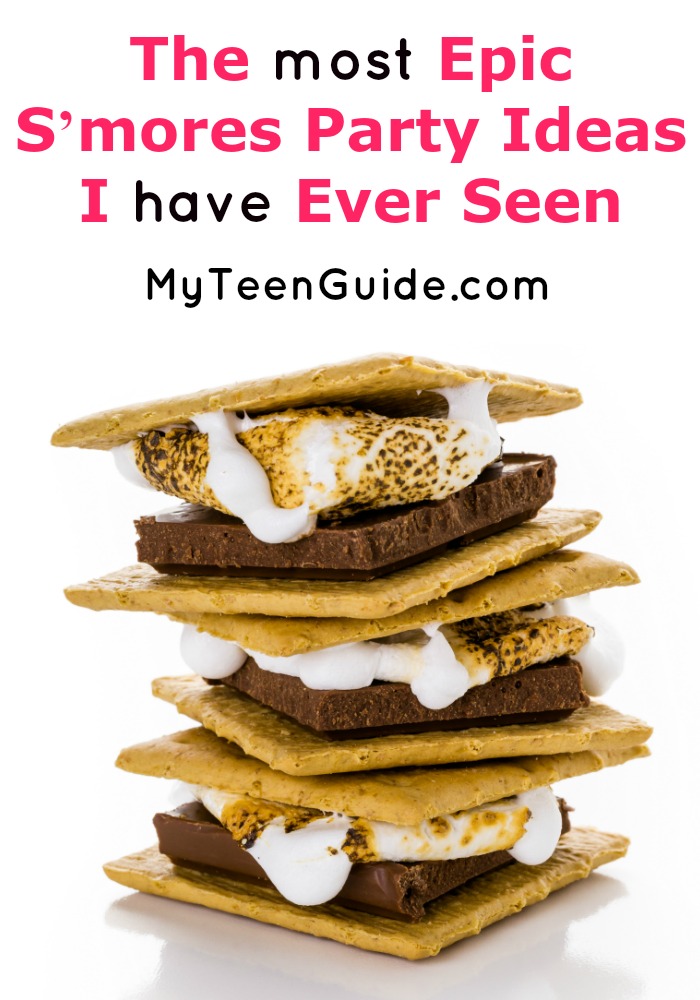 You might say I'm a bit of a s'mores party ideas expert. Every year I throw a big annual party, and for the past three years it was s'mores themed. Yup, it is an easy breezy party idea that everyone seriously loved, so I stuck with it! This party also leaves plenty of time for hanging out with my besties around the bonfire, awwwww which is my fav part. Remember to pace yourself! You can only eat so many s'mores at a time, so you may want to pick your favorite party ideas. You can of course also try some of the ideas when you're camping! If you like a lot of the ideas, have an annual bash like I do and try out a few new ideas each time!
The Most Epic S'more Party Ideas I Have Ever Seen
*Some affiliate links are included with this post, but we only recommend items we love and that help you have the tastiest s'mores ever.
https://www.instagram.com/p/_NUNZvhb1s/?tagged=smoresparty
The first thing you want to do for you party is to create a space to hang out in. Gather lots of comfortable seats. I like to use camping and patio chairs Sometimes I don't always have enough, so I borrow extra chairs from my friends. Make sure as you set-up your chairs that there is enough space for people to move around. Since everyone will have hot s'mores that just came from the fire, it's important to set-up with extra space so no one gets accidently burned by a flaming marshmallow.
Related: 5 Reasons To Have A Pokemon Party… I Choose You!
I also put on some fab music to set the tone. When I've had a s'mores party before, I also decorated with extra rope lights and tiki torches that made everything glow. While your party doesn't have to be in the evening, it sure is fun watching everything glow!
Supplies To Gather
Roasting Forks or Foil to wrap your S'mores inside
S'mores Ingredients (see below for ideas!)
Plates and napkins
Enough chairs or seating
Untreated wood or BBQ briquettes
Lighter or matches
Music (optional)
Ingredients For Your S'mores Party
Chocolate Ideas
https://www.instagram.com/p/724FpElYci/?tagged=smoresparty
Chocolate Bars- Milk chocolate is fun, but so is chocolate with almonds, peanuts or crunch bar! Use your imagination
Reeses
KitKat
Nutella
Peanut butter
Jam
Marshmellow Ideas
https://www.instagram.com/p/BIdFiErAU8G/?tagged=peeps
Gigantic Marshmallows
Regular Campfire Marshmallows
Flavored (I've seen chocolate at my store!)
Peeps– all shapes and flavors!
Cracker Ideas
https://www.instagram.com/p/5VYS-bvujk/?tagged=smoresparty
Graham Crackers
Chocolate Graham Crackers
Chocolate Chip Cookies
Sandwich Cookies like Oreos (We call these S'moreos at our house, just add a hot marshmallow!)
Oversized Pretzels
Mini Waffles
Ritz Crackers (I've not tried this salty combination, but I've heard it's good!)
New Ways To Eat S'mores
Banana Boats
Skip the graham crackers all together! Fill a banana full of gooey marshmallows and chocolate.
S'mores Fondue
No fire? No problem! Take some tips from the experts and make some S'mores fondue!
S'mores Dip
https://www.youtube.com/watch?v=igUTBlpLnAE
You could also make this amazing s'mores dip for your party, or use it as a backup in case it rains. You can also make more than one dip and include more flavor combos from our giant list of ingredients above!
Fire Pit Ideas
If you have a firepit already, you have the perfect setup for your s'mores. If you don't have a firepit, here are some other ideas to set-up your party!
Grill
You can use your grill to make s'mores. You can make them as they did in the video, or wrap the sandwiches in foil and throw them on the grill for a few minutes.
DIY Firepit
With adult's help (and permission!) you can make a firepit pretty inexpensively in your backyard. Just say'in.
Tabletop S'mores Maker
If you have no way of making a campfire, you could make your own individual tabletop s'mores makers. This idea could be used inside (carefully!) or outside.
So lovelies, I've got a lot of ideas listed here! Which S'mores party ideas are your favs? Tell me which ideas you love in the comments!
Image via Deposit Photos