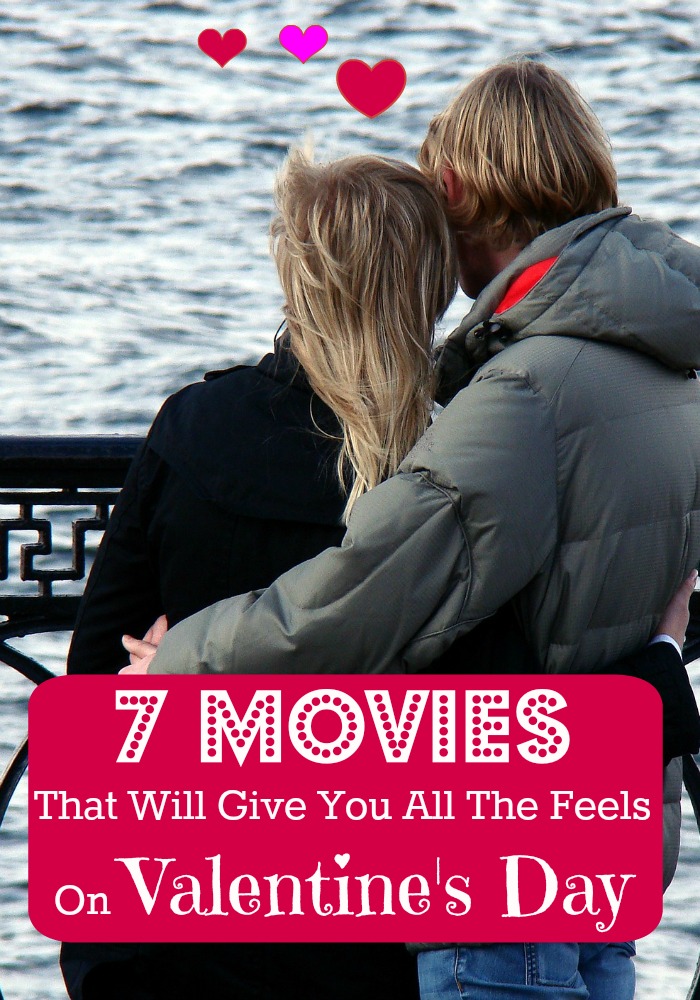 My friends and I are throwing a little party, and I've been looking for the perfect Valentine's Day movies for teens for the event. Valentine's Day is extra special if you have a Valentine. It's a great day to cozy up with your significant other, some chocolates and a few romantic flicks. This year my Valentine and I are going to grab a group of our closest friends and soak up a few special Valentine's Day movies. Regardless of your relationship status, these movies will have you laughing and crying all kinds of tears. Who doesn't love a good old-fashioned love story? Check out the seven best romantic movies for your Valentine's Day.
Related: 17 Jurassic World: Fallen Kingdom Movie Quotes
7 Of The Best Romantic Valentine's Day Movies For Teens You'll Love
1. The Notebook
This movie has truly become a classic and fan favorite. Noah and Allie know how to make us fall in love all over again as we follow their story. From laughs to tears this film is a roller coaster of emotion. Someone pass the tissues!
2. The Longest Ride
This film hasn't been out for very long, released in 2015. It's a powerful love story. When two people with different backgrounds are brought together and fall in love, anything is possible. Great watch.
3. Titanic
Leonardo DiCaprio and Kate Winslet are outstanding in this film, capturing our hearts as always. A true classic, Titanic is a timeless love story.
4. The Proposal
This movie is great and will have you laughing. Sandra Bullock and Ryan Reynolds will have you laughing and feeling all sorts of emotions with this comedic and heart-warming love story.
5. The Fault in Our Stars
This movie will have you crying but will also take you on an incredible journey. Love, triumph and defeat fuel this emotional film. A true love story.
6. Footloose
The remake of Footloose in 2011 starring Kenny Wormald and Julianne Hough will have you dancing in your seat. Start practicing your dance moves now to keep up with these two. This movie one of my fav Valentine's Day movies for when I have a group of teens together.
7. Endless Love
Another great flick for Valentine's Day. This movie is about that first true love and all of the feelings that came along with it.
These seven romantic movies are guaranteed to make your Valentine's Day a hit whether it's with your partner or your besties. Most of these films are all pretty new, but don't forget to check out some of the great, classic black and white love stories too! Enjoy relaxing and taking in a movie with those you love this Valentine's Day.
P.S. If you're a young teen check with your parents first before you watch these Valentines Day movies for teens, as some include mature content.
For more Valentine's Day entertainment ideas, visit a few of my favorite bloggers:
The Best Dystopian Love Stories to Curl Up With by In Our Spare Time
4 Fun Texting Games for Couples on the Go by Philzendia
Valentine's Day Scavenger Hunt Printable for Kids by Food Fun Family
The Perfect Romantic Playlist for your Valentine Getaway by Jennifer Sikora
20 Favorite Clean Romance Books I've Reviewed by Day by Day in Our World
Awesome Romantic Movies on Netflix by Mom on the Side
Valentine's Day Movies on Netflix for Families by Our Family World
Paranormal Love Stories that aren't Totally Cheesy by Pretty Opionated
Printable Valentine's Day Word Search by MommaDJane
Valentine Books for Kids by Optimistic Mommy
Our Favorite Movie Quotes About Love by Style on Main
8 Totally Awesome Valentine's Day Movies to Watch by How Was Your Day
Valentine's Day Nonfiction by SMS Nonfiction Book Reviews
25 Valentine's Day Movies for Family Movie Night by Stuffed Suitcase
8 Free Printable Valentine's Day Games by Gaggle of Gamers
Anti-Love Stories by The Guavalicious Life
10 Sweet Valentine's Day Books for Preschoolers by Views from the Ville
What's your favorite movie on this list? Do you have a favorite romantic film that's not on our list? Let us know in the comments below. We love hearing from you. Happy Valentine's Day! 
*Image from Pixabay