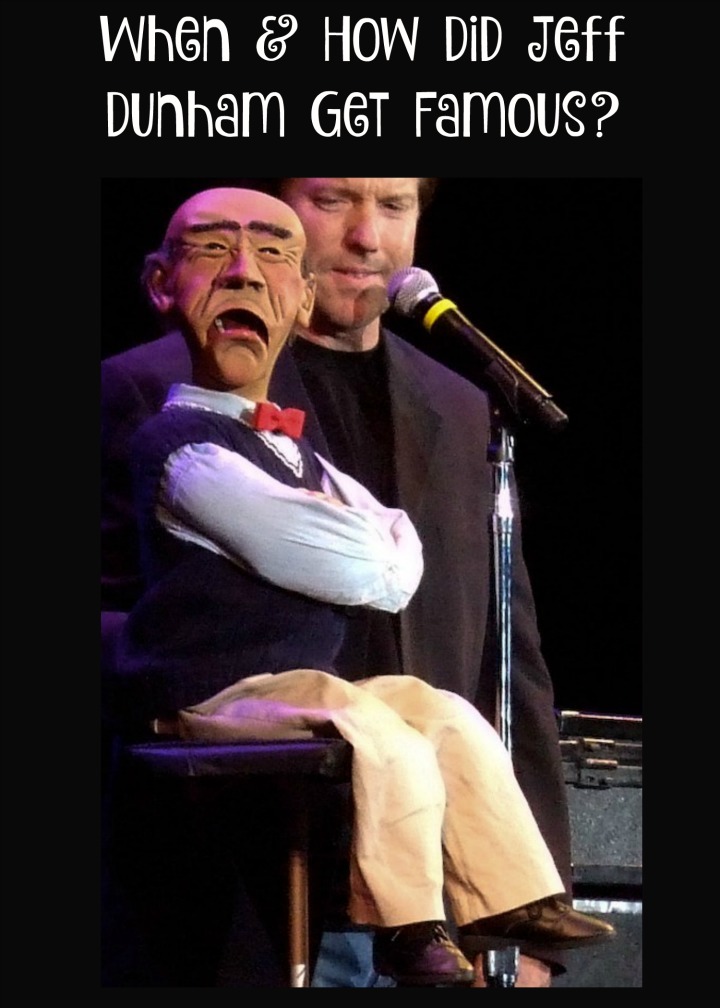 Jeff Dunham is a popular comedian/ventriloquist, well-known for his funny antics with his cast of puppets. He was born in Dallas, Texas in 1962, was adopted by a real estate appraiser and his homemaker wife as a baby and grew up in an affluent neighborhood. But just how and when did Jeff Dunham become famous?
When and How Jeff Dunham Became Famous
Jeff Dunham became interested in ventriloquism at the young age of 8, the time his parents gave him the gift of Mortimer Snerd on Christmas morning. Mortimer is the character that was made famous by popular ventriloquist Edgar Bergen. From that day on, Mortimer was always by Dunham's side and used Mortimer for performances any chance he could get, throughout high school.
After graduating from high school, Dunham attended Baylor University, taking classes while still doing ventriloquist performances on the weekends. This was about the time that he developed three new characters that would eventually become part of his full-time routine: Walter, Peanut and Jose. Walter is a grumpy retired old man; Peanut is a purple creature and Jose is a jalapeno on a stick. By the middle part of the 90's, Jeff Dunham moved to Los Angeles, where he began a steady stream of comedy club appearances as well as an appearance on late-night television.
However, success for Jeff Dunham didn't happen until almost ten years later. During this time, Dunham worked and worked hard to achieve the mainstream success he was in search of. In 2006, Comedy Central decided to run the one-hour special, Arguing With Myself, that he himself produced. The results were more than Dunham could have ever imagined. Over two million television viewers tuned in to watch the special, prompting Comedy Central to feature Dunham again.
Dunham's next special in 2007, Spark of Insanity, brought in huge rating records in addition to selling over one million DVD. At this point, there was no stopping Dunham, bringing in great rating records in 2008 during his special, A Very Special Christmas Special. At this point in his career, Dunham was often compared to comedy giants like Chris Rock and Jerry Seinfeld. Comedy Central then offered him his show on the network, The Jeff Dunham Show.
This was the start of Jeff Dunham's career. From here, Dunham and his cast of characters began travelling worldwide, with appearances in Denmark, South Africa, China, The Middle East, Australia and Norway. The popular website Slate.com called Dunham, "America's Favorite Comedian." His Comedy Central Special, A Very Special Christmas Special, is the network's most-watched telecast in their history. This is an indication that Jeff Dunham is here, and he is here to stay!
Are you a fan of Jeff Dunham? What do you love about the comedian?
Photo Credit: By Jeff_Dunham_and_Walter_(2007).jpg: Cameron Yeederivative work: User:Zscout370 (Return fire) (Jeff_Dunham_and_Walter_(2007).jpg) [CC BY 2.0], via Wikimedia Commons