Are you watching these 10 hidden gems on Netflix? If not you definitely should be! Check them out and add them to your watch list now!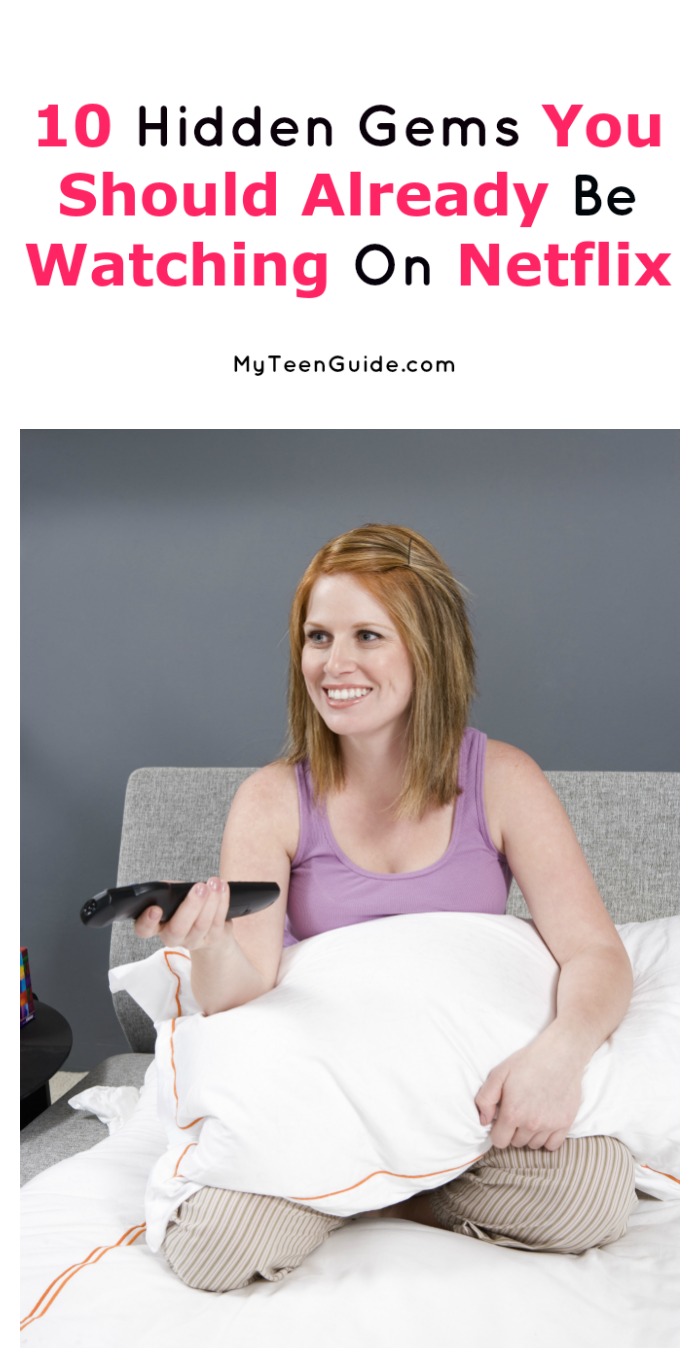 So, you love Netflix, and really who doesn't, but you don't love sifting through the vast array of movies and television shows, right? Heck, you'd probably spend more time going through all your choices on Netflix then actually watching something. Here are some movies and TV shows that you may have overlooked, but need to check out right now.
Hidden Gems on Netflix
MOVIES
1- Pontypool
Pontypool is a 2008 Canadian horror movie that is based on the 1995 book- Pontypool Changes Everything- by Tony Burgess. The movie showcases a strange virus outbreak in the small town of Pontypool, Ontario, Canada. Pontypool stars Stephen McHattie, Lisa Houle and Tony Burgess.
https://www.youtube.com/watch?v=wId1z7Sy4F4
2- The Way Back
The Way Back is a 2010 war movie that was inspired by the 1956 memoir- The Long Walk- by Slawomir Rawicz. Slawomir was a POW who escaped a Russian labor camp and walked thousands of miles to freedom. The Way Back stars Jim Sturgess, Ed Harris, Colin Farrell and Saoirse Ronan.
https://www.youtube.com/watch?v=87kezJTpyMI
3- The Beaver
The Beaver is a 2011 comedy drama movie that focuses on Walter Black, an unhappy and troubled CEO of a toy company, who develops another personality, in the form of a beaver hand puppet. The Beaver stars Mel Gibson, Jodie Foster, Anton Yelchin and Jennifer Lawrence.
4- The Impossible
The Impossible is a 2012 disaster drama movie about the real-life experiences of Maria Belon and her family, during the Indian Ocean Earthquake/Tsunami, on December 26, 2004. The Impossible stars Naomi Watts and Ewan McGregor.
5- In Your Eyes
In Your Eyes is a 2014 paranormal romance movie that tells the story of Dylan Kershaw and Rebecca Porter, complete strangers living over 1,900 miles away from each other, but they can sense what each other feels, hears and sees. In Your Eyes stars Michael Stahl-David and Zoe Kazan.
TV SHOWS
6- BoJack Horseman
BoJack Horseman is an adult animated sitcom television series, that has aired for 3 seasons so far, on Netflix, premiering on August 22, 2014. The series is about a humanoid horse, who was a popular TV star- 20 years ago. The series features the voices of Will Arnett, Amy Sedaris, Aaron Paul and Alison Brie.
7- Comedy Bang Bang
Comedy Bang Bang is a sketch comedy television series, that aired for 5 seasons, from June 8, 2012 to December 2, 2016. The series is a spin-off of the weekly podcast, of the same name, by Scott Aukerman, which has aired since May 1, 2009.
8- Easy
Easy is a comedy, drama, anthology television series that has aired for 1 season so far, on Netflix, premiering on September 22, 2016. The series focuses on a group of friends, living in Chicago and dealing with culture, relationships and technology. The series stars Malin Akerman, Orlando Bloom, Hannibal Buress and Dave Franco.
https://www.youtube.com/watch?v=bzRjfA_9Akw
9- The Fall
The Fall is a British-Irish crime, drama, thriller television series that aired for 3 seasons, from May 13, 2013 to October 28, 2016. The series showcases the life of Paul Spector, a serial killer and Stella Gibson, the police officer who is determined to bring him to justice. The series stars Jamie Dornan and Gillian Anderson.
10- The Magicians
The Magicians is a fantasy television series, that has aired for 2 seasons so far, on SYFY, premiering on December 16, 2015. It is based on the 2009 book, of the same name, by Lev Grossman. The series surrounds a group of students at Brakebills University for Magical Pedagogy, who discover that the world of magic may indeed be real after all. The series stars Jason Ralph, Stella Maeve and Arjun Gupta.
If you want to really find the hidden gems of Netflix, you have to dig a bit deeper than the "home" screen feeds. Sure, you'll find all the latest releases and trending shows there, but the magic really happens when you dig into the different genres. I've found some movies and shows that I never would have thought to watch just by browsing around a bit more.
What are some of your favorite hidden gems on Netflix? Share below so we can check them out!