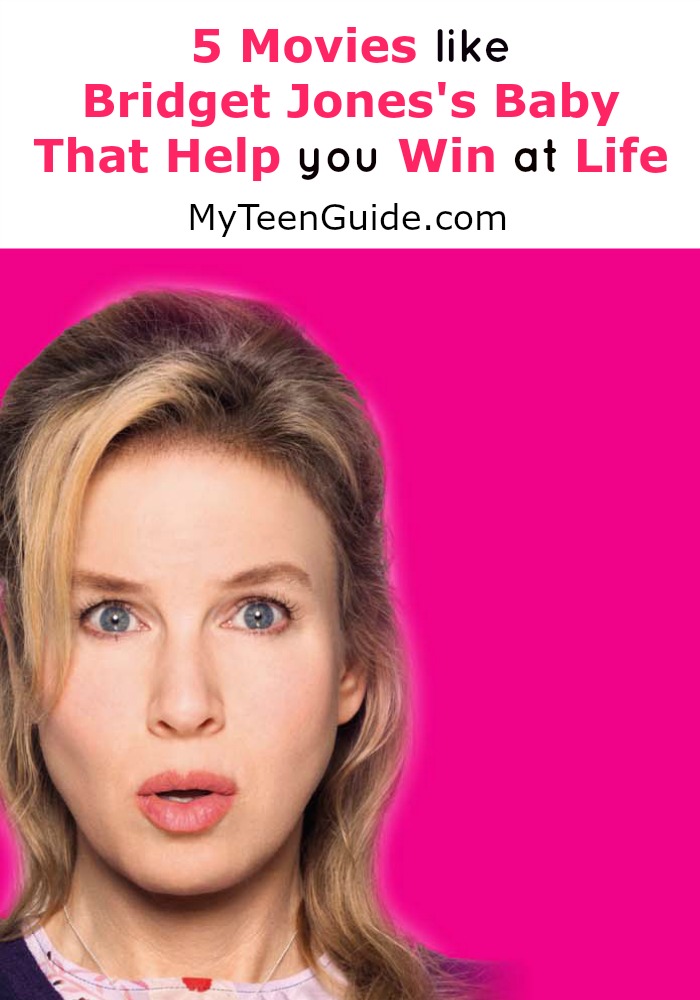 The rumors are true that Bridget Jones is returning to the big screen, but the questions are will this flick be like the other movies? It's been a while seen we've seen the original one, and in the first Bridget Jones's movie, she was funny, charming and pretty much all of us imperfect girls. I am definitely excited to see what happens with this film. Until this new movie hits theaters, I've gathered a list of  ones that are full of perfectly imperfect people looking for love and happiness for you to binge!
Related: Best Romantic Comedies for Watching with Your BFF
5 Movies Like Bridget Jones's Baby That Help You Win At Life
Bridget Jones's Baby is an upcoming romantic comedy movie that will hit theaters on September 16, 2016. It is the continuing story of Bridget Jones, who is now single and in her 40's. When she discovers she is pregnant, she is unsure who the baby's father is, either the new man in her life Jack Qwant or her ex-boyfriend Mark Darcy. If you're a fan there are other movies similar to this one full of people looking for love! Here are some great movies like Bridget Jones's Baby.
40 Days and 40 Nights
40 days and 40 Nights is a 2002 satirical romantic comedy movie starring Josh Harnett as Matt Sullivan, Shannyn Sossamon as Erica Sutton and Paulo Costanzo as Ryan. The movie showcases the life of Matt Sullivan, a web designer in San Francisco, who decides for Lent to give up any type of sexual contact. He had just been in a series of failed relationships and is using this as a way to discover who he is again. Of course in the middle, he meets Erica, a cyber nanny and the girl of his dreams.
Love Actually
Love Actually is a 2003 Christmas romantic comedy movie that features an ensemble cast including Chiwetel Ejiofor as Peter, Kiera Knightley as Juliet, Andrew Lincoln as Mark, Colin Firth as Jamie, Alan Rickman as Harry, Emma Thompson as Karen, Hugh Grant as David, Liam Neeson as Daniel, Laura Linney as Sarah, January Jones as Jeannie and Shannon Elizabeth as Harriet. The movie features the lives of eight couples in London, all who are intertwined somehow and all who are dealing with various aspects of their relationships. This movie boils down to how all of these characters are looking for love!
Definitely, Maybe
Definitely, Maybe is a 2008 romantic, comedy, drama movie starring Ryan Reynolds as Will Hayes, Isla Fisher as April Hoffman, Abigail Breslin as Maya Hayes, Elizabeth Banks as Emily Jones and Rachel Weisz as Summer Hartley. The movie tells the story of Will Hayes, a political consultant, who attempts to explain his upcoming divorce and his previous relationships, to his curious pre-teen daughter.
Knocked Up
Knocked Up is a 2007 romantic comedy movie starring Seth Rogan as Ben Stone, Katherine Heigl as Alison Scott, Leslie Mann as Debbie and Paul Rudd as Pete. The movie showcases the lives of Ben Stone, a party animal and Alison Scott, a media personality, who had a one-night stand, resulting in Alison becoming pregnant. I think this will be one of the moives most similar to the new Bridget Jones flick, but since it's not in theaters yet I don't know for sure!
Life Happens
Life Happens is a 2012 comedy movie starring Krysten Ritter as Kim, Kate Bosworth as Deena and Rachel Bilson as Laura. The movie centers on the life of Kim, who resides with her roommates Deena and Laura. Kim has a one-night stand that results in her getting pregnant.
So lovelies what do you think of these movies like Bridget Jones? Are you excited to see what happens when Bridget Jones has a baby? Tell me in the comments!
Image via Wikia