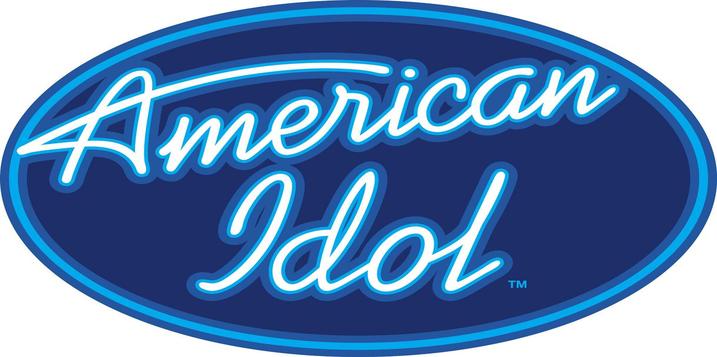 Welcome back as we watch the Top 4 battle it out on during American Idol Season 15 Episode 21 recap. Well, this is the last week of American Idol before the finals next week. On Wednesday, April 6, the top 3 will perform and on Thursday, April 7, the new (and final) American Idol winner will be crowned. However, first, we have to get through this week. Let's check out the full American Idol Season 15 Episode 21 recap!
American Idol Season 15 Episode 21 Recap
So, we have four contestants left and tonight the final three will be revealed. Here is how it works! All four contestants will sing one song, their Hometown Dedication song. Then, one contestant will be eliminated and the top three will each sing two songs: one chosen by the judges and one chosen by Scott Brochetta. In an interview with Taste of Country magazine today, it seems he thinks Trent Harmon will win next week. I am not sure I agree with him at all. Yeah, Trent is good, but I don't think he is better than Dalton and La' Porsha.
American Idol Season 15 Episode 21 Recap: Hometown Dedication Performances
Before the performances, the final 4 headed home for the traditional hometown visit, where they are given a hero's welcome! Let's briefly chat about each contestants homecoming, followed by the Hometown Dedication performances. Ready?
MacKenzie Bourg
MacKenzie Bourg is up first in his hometown of Lafayette, Louisiana. He visits the University of Louisiana, sings the National Anthem for their baseball game and throws out the first pitch. He also ate some Louisiana crawfish, visited his grandma's house, visited his old high school and performed a concert for his hometown.
Hallelujah by Leonard Cohen- This song has been done numerous times on the show. MacKenzie did a good job here, but I just think this will be his final performance on the show. While I would rather see Trent eliminated, Trent does seem to be a fan favorite compared to MacKenzie.
Dalton Rapattoni
Dalton Rapattoni is in his hometown of Sunnyvale, Texas. Dalton did a couple of radio appearances, visited his grandma's hair salon and visited the place where he works, The School of Rock.
Calling You by Blue October- I am sure you have heard me say this before, but I love this guy! I am not familiar with this song, but he did well with this song. The only thing I noticed was that the band sometimes drowned out his vocals. Not one of his best performances but I liked it.
Trent Harmon
Trent Harmon is in his hometown of Amory, Mississippi. Trent visited his family's restaurant and his old high school.
Tennessee Whiskey by George Jones- I know a lot of people like Trent, but I just don't see anything special about him. Yeah, he can sing, but I just don't think he has the power and the talent that Dalton has, or La'Porsha has. Jennifer Lopez made the comment that he could be in the top two. What am I missing here?
La'Porsha Renae
La'Porsha Renae is in her hometown of McComb, Mississippi. La'Porsha had a packed day, visiting the school of performing arts she attended, the Wings Domestic Violence Shelter, her mom's house and she performed a hometown concert.
Glory by John Legend and Common- I swear this woman can sing anything! As much as I love Dalton, I totally think she can win this thing. She has such an amazing voice! Really, what else can you say about her that hasn't been said a million times throughout this show?
American Idol Season 15 Episode 21 Recap: Elimination Time
It is time for someone to be eliminated! And as predicted, MacKenzie has been eliminated! I can't say I am surprised by this elimination, but I would have rather have seen Trent go home.
American Idol Season 15 Episode 21 Recap: Song Choice by Scott Brochetta
Time for round 2- Scott's song choice!
Dalton– Dancing in the Dark by Bruce Springsteen- OMG! This has to be Dalton's best performance to date. He took this song and totally nailed it. He made it his own, starting off rather slow, but once the song sped up, wow! Love Dalton!
La'Porsha– Stay with Me Baby by Lorraine Ellison- It is really hard to critique her because she just does everything right and never messes up. I could tell she wasn't feeling the lyrics, and who can blame her after her abusive past. She still turned it into an incredible performance.
Trent– Can't Drink You Away by Justin Timberlake- Okay, I guess I should at least try and say something nice about Trent…lol! This was a really good song choice for him. He totally belted out the lyrics with such passion and emotion.
American Idol Season 15 Episode 21 Recap: Judge's Choice
Finally, it's time for round three- Judges song choice!
Dalton– Everybody Wants to Rule the World by Tears for Fears- Another great song choice for Dalton, and while it wasn't as good as his last performance, he did a great job with it. Definitely not his best performance but not bad either.
La'Porsha– Hello by Adele– Okay, if you can cover an Adele song and totally nail it, you pretty much deserve to win American Idol. And La'Porsha totally nailed it! Amazing job!
Trent– Waiting Game by Parson James- So, yeah I am sorry to all the Trent Harmon fans out there, but I just don't get what everyone sees in this guy! The judges love him… the audience loves him,.. America loves him… but I just have no idea why. I don't think he has the talent that Dalton and La'Porsha have!
So, that is it for this week! Next week we find out who wins! I am still pulling for Dalton to win this! Fingers crossed! So, I am off to vote for Dalton!
Did you love the American Idol Season 15 Episode 21 Recap? We are coming down to the end, who do you think is going to pull out the big win? Talk to me in the comments!