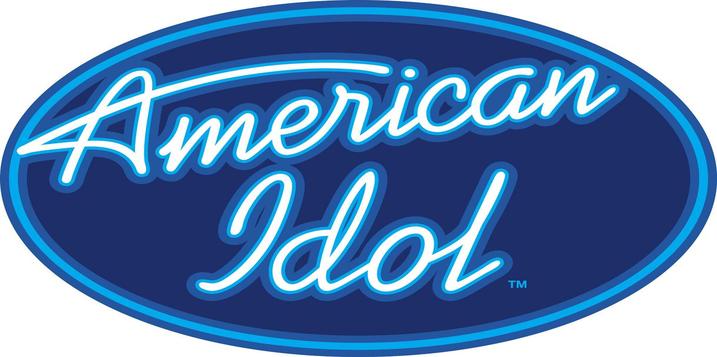 Here we are lovelies, back for the American Idol Season 15 Episode 20 recap! We are now down to the final 5, soon to be 4 and the American Idol farewell season is moving like a freight train. Tonight, the judges do not have any influence over who is eliminated and the choice is made entirely by America based on last week's episode. Here is what I don't agree with: the person that is eliminated doesn't even get the chance to sing either of their songs. Why have the contestants practice two songs this week if one of them is just going to be eliminated? Let them all sing! Anyways, the mentors this week are Steve Van Zandt from the E Street Band and musician Sia. Also, tonight's performances include David Cook, Sia and Katharine McPhee. So, let's get the Amerian Idol Season 15 Episode 20 recap started!
The Top 5 Sing For America's Top 4 Votes On American Idol Season 15 Episode 20 Recap
La'Porsha Renae– Wanted Dead or Alive by Bon Jovi- So, Scott Borchetta, founder of Big Machine Records, says how this is the wrong song for La'Porsha to choose. Are you kidding? There is no wrong song choice for her. Heck, she can sing the phone book and make it sound amazing. Well, she took the stage and proved him wrong because she totally nailed this song. Oh, and she is wearing cornrows tonight which look great on her.
MacKenzie Bourg– I Want You to Want Me by Cheap Trick- I still like MacKenzie but am still really not sure how he made it this far in the competition. Yeah he has a great voice but I think Dalton, La'Porsha and Sonika have much stronger voices than he does. I didn't really like his performance of this song either. It is such a powerful song, which he didn't add to it at all. Total wrong song choice for MacKenzie.
Trent Harmon– Sharp Dressed Man by ZZ Top- I don't know but for some reason, I am liking Trent less and less each week. I thought for sure that he would be the one to be eliminated tonight. Still trying to figure out why the judges and America like his so much. He totally took this song and changed it so much that it sounded kind of bluesy. I didn't like it at all.
So, I am totally confused at this moment. Why in the world are Dalton and Sonika in the bottom 2 tonight? Two of the best contestants in this competition and one of them will be eliminated tonight. I am so not impressed at this point. Anyways, it ends up being Sonika that is going home. I am still baffled that she was in the bottom two and that the judges have put Sonika in the bottom two more than once. I'm even more baffled that Trent is moving on to the top four.
Dalton Rapattoni– God Only Knows by The Beach Boys- I am telling you, Dalton doesn't disappoint whenever he takes the stage. He puts so much feeling and so much emotion into his performances. Also, Dalton really knows how to engage the audience and TV viewers. He totally makes this song work for him.
Katherine McPhee returns to the stage after over 10 years. She was named the runner-up in Season 5 and if you are a long time fan you may remember her beautiful version of Somewhere Over The Rainbow. Tonight she recreates that beautiful performance.
Top 4 Perform Featuring Sia On The American Idol Season 15 Episode 20 Recap
For the second round of songs, the contestants will be performing songs from Sia. Sia's been a guest this week giving advice, and we're all treated to a performance from Sia of course! Sia is sporting her signature wig. Though the sound isn't the same, this performance reminds me of Madonna from the 80's.
La'Porsha Renae– Elastic Heart by Sia- Again, I really don't know what to say about La'Porsha that hasn't already been said many times over. She just has such an incredible voice and so much talent. She totally nailed this song, just like she did her first song.
MacKenzie Bourg– Titanium by Sia- I wasn't totally impressed with this performance by MacKenzie. He just sounded so dull and sleepy. His voice is so soft but he brings no emotions or dynamics to his performance.
Trent Harmon– Chandelier by Sia- Honestly, I hope Trent is eliminated next week. He is such the weakest link among the remaining contestants.
Dalton Rapattoni– Bird Set Free by Sia- OMG! I would say this is one of the best performances by Dalton so far in the competition. Man, did he nail this song!
And that is a wrap for this week. Next week, the top 3 will be revealed! You have to have a favorite performer after that American Idol Season 15 Episode 20 recap. I'm torn between Dalton and La'Porsha.
That's a wrap! Make sure to get your votes in NOW. https://t.co/zflQXnsvHE #IdolTop4 pic.twitter.com/ma9IHQUI2I

— American Idol (@AmericanIdol) March 25, 2016
Who do you think is going to take this competition? Talk to me in the comments!