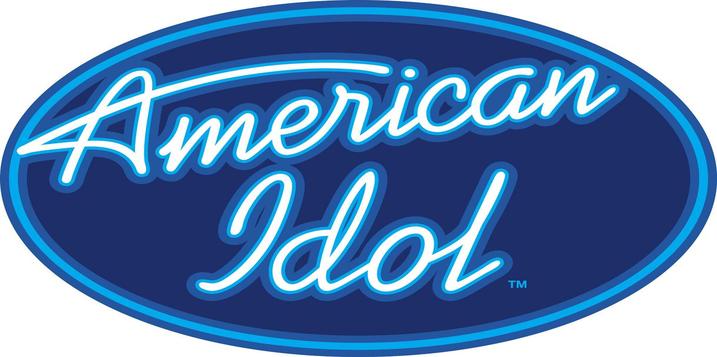 Here we are again with the Farewell Idol slipping away through our fingers; it's the American Idol Top 10 recap! We have the full scoop on Season 15 Episode 15 and Season 15 Episode 16. During our Season 15 Episode 15 recap we see the judges give four contestants the fast pass to the top 10. Then during Season 15 episode 16 the top 10 will perform for America's votes.  Then the ten remaining contestants will perform for America's votes. We also see the return of the original American Idol, Kelly Clarkson, return to the stage in the most heartwarming and heartbreaking performance. Can we skip the competition and name her THE American Idol? I guess we did that once already maybe? See all the details and the best performances in this American Idol Season 15 Top 10 recap below!
American Idol Season 15 Top 10 Recap
American Idol Season 15 Episode 15: Four Get The Fast Pass
Tonight's American Idol Season 15 Top 10 recap is full of performers really pushing in this performance. See how your favorite did below!
Manny Torres– Master Blaster by Stevie Wonder- It is tough when you are first out there to perform. I do like Manny's performance though. I think he held his own and he does a great job working the stage.
Gianna Isabella– I Put a Spell On You by Credence Clearwater Revival- So, I like Gianna but why in the world did she choose this song? It is just way too big of a song for her; the performance felt forced.
Thomas Stringfellow– Story of my Life by One Direction- Thomas doesn't have his guitar tonight. Nice move on his part. He does well owning the stage and singing the song. Solid performance.
Tristan McIntosh– What Hurts the Most by Rascal Flatts– Tristan does really well with this song, and she totally owns the stage. She did everything she needed to do for a good performance.
Avalon Young– Yo (Excuse Me Miss) by Chris Brown- I like Avalon; love her voice and love her stage presence. She is definitely unique.
Jenn Blosil– True Colors by Cyndi Lauper- Jenn did a great job with this song choice. She was in tune, as she should be and she made this song totally her own.
Lee Jean– Make It Rain by Ed Sheeran- I love this kid. He has so much talent, and if he can grow that talent a little more, he will be unstoppable. It was a strong performance for him. Love it!
Sonika Vaid– I Surrender by Celine Dion- While I like Sonika, this was the wrong song choice for her. I think this song is just a little too big for her. With that said, she has a beautiful voice, and she has what it takes to win this.
Jeneve Mitchell– Ring of Fire by Johnny Cash- Jeneve is talented but this wasn't the right song choice for her. She should have chosen something more modern if she wanted to sing a country song.
MacKenzie Bourg– Roses by MacKenzie Bourg- How can you not like this guy? He plays guitar, sings very well and writes his own songs. I might just be in love with his voice; he kills it.
Who Moves On To The American Idol Top 10?
The four who advance to the Top 10 with the fast pass are:
Dalton Rapattoni
Olivia Rox
Trent Harmon
La'Porsha Renae
American Idol Season 15 Episode 16: Top 10 Recap But Kelly Clarkson Steals The Show
Unlike, past shows, tonight during the season 15 episode 16 recap, we are eliminating four of the contestants right at the start of the show. Kelly Clarkson, winner of season 1, is tonight's guest judge and gives us an INCREDIBLE farewell performance.
Olivia Rox– Unconditionally by Katy Perry- Olivia just has so much talent and so much spunk and personality. Great job with this song! Perfect choice for her.
Gianna Isabella– Listen by Beyoncé- The problem with Gianna during this whole competition is that she picks songs that don't show off her range, and she ends up messing them up. This song was no different. Beyoncé is way beyond her singing abilities right now.
Lee Jean– Skinny Love by Bon Iver- Lee has so much talent, but I think he picks songs that he has no idea the meaning behind them. He still a great job, but you gotta know what you are singing about to make it more memorable.
Avalon Young– Stitches by Shawn Mendes- I am not sure if it is me or if the contestants are just choosing the wrong songs tonight. Avalon chose a pop song when she should have picked something more bluesy.
Dalton Rapattoni– Hey There Delilah by Plain White T's- Dalton is my new favorite. I love his attitude, his voice, and his rocker style.
Tristan MacIntosh– Nothin' Like You by Dan & Shay- Tristan has a great voice, but this performance was all over the place as far as pitch. She needs to focus more and step it up more.
MacKenzie Bourg– I See Fire by Ed Sheeran– Cute little MacKenzie. the girls love him. Who doesn't love a guy that writes his own songs? But, tonight he chose an Ed Sheeran hit and did well with it.
La'Porsha Renae– Diamonds by Rihanna- I love the fact she picked a Rihanna song. It was right for her. Such talent she has.
Sonika Vaid– Bring Me to Life by Evanescence- OMG! A standing ovation! She did so well with this song. I see her and Dalton fighting things out at the end.
Trent Harmon– Like I Can by Sam Smith- Wrong song choice Trent. He totally bombed this song. He has great stage performance but needs to choose better songs that are more his style.
American Idol Season 15 Top 10 Recap: The Top 10 Revealed
Tristan MacIntosh
Sonika Vaid
Gianna Isabella
MacKenzie Bourg
Avalon Young
Lee Jean
Plus don't forget the four contestants who won the fast pass
Dalton Rapattoni
Olivia Rox
Trent Harmon
La'Porsha Renae
So, after America's vote during episode 15, going home tonight are Manny Torres, Jeneve Mitchell, Thomas Stringfellow and Jenn Blosil.
Kelly Clarkson Steal The SHOW
Kelly Clarkson ends the show with an emotional performance of her song Piece by Piece. This performance was so heartfelt. Even Kelly and some of the other judges were in tears both because the performance was ah-mazing and because it's the end of Idol. *tear* Bravo Kelly!
So what did you think of this week's American Idol Season 15 Top 10 recap? Were you as blown away as we were by Kelly Clarkson's performance? Tell me in the comments!