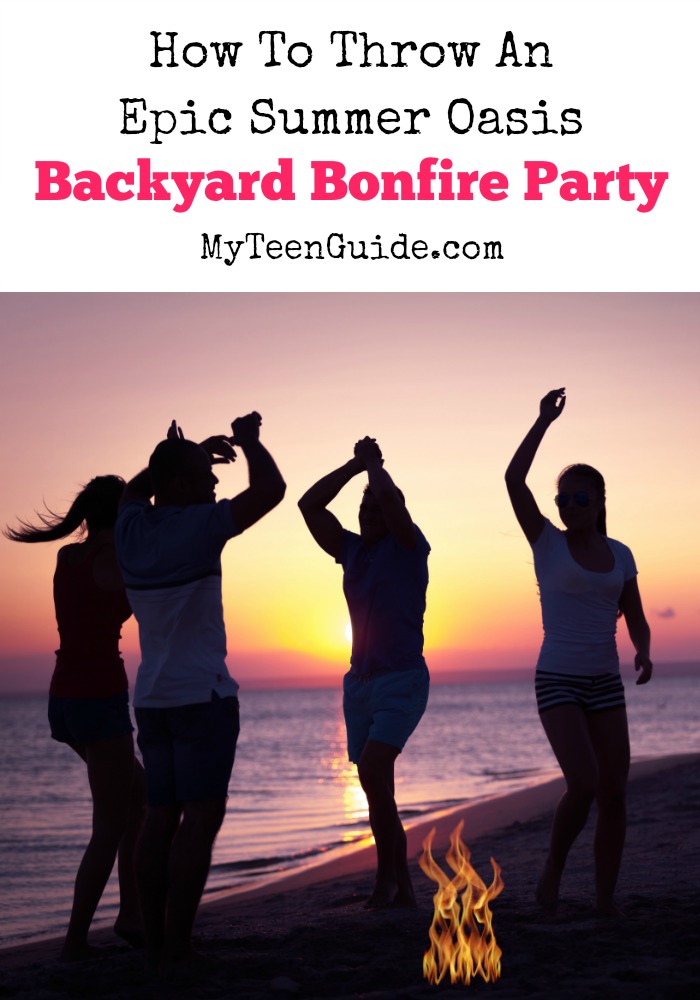 It's almost backyard bonfire party season again. There's not much that beats sitting around a campfire with your squad. Break out the hoodies, Birkenstocks, blankets, marshmallows and guitars. Bonfire parties are one of the easiest parties to host. Bonfires are relaxed, chill and fun whether you are throwing your party on the beach or in your backyard. Invite some of your best friends and get ready to cozy up around the fire.
How To Throw An Epic Summer Oasis Backyard Bonfire Party
https://www.instagram.com/p/BEWQvhdphSg/?tagged=bonfire&hl=en
This is going to be the summer you relax, unwind and throw and epic backyard bonfire party. After a long school year, hanging by the bonfire with your friends is the perfect way to unwind. I can almost feel the warm summer breeze now. Here's everything you need to make your party epic!
Bonfire Snacks
https://www.instagram.com/p/BESJP3eN1sV/?tagged=campfiresmores&hl=en
It's S'MORE SEASON! How exciting?! Smores are the easiest and most delicious campfire snack. You just need marshmallows, graham crackers, and some chocolate. Spice up your s'mores by adding some Nutella or peanut butter on the graham crackers before putting them together. YUM! You can also experiment with different types of chocolate bars to create different flavor combinations. Don't forget about campfire hot dogs! They're a classic "go-to", something about a hot dog just tastes better when it's roasted on a campfire.
Pretty Summer Drinks
https://www.instagram.com/p/BD95pfspyw0/?tagged=flavoredwater&hl=en
Keep the drinks simple and easy. Try some sweet iced tea, root beer floats with vanilla ice cream or simply flavored water. The easier, the better. Try drinking out of travel mugs or water bottles to avoid any spillage. If you are feeling fancier, you could try making a fun summer mocktail. It will be your signature!
Comfy Fashion
https://www.instagram.com/p/BA5SdLnJy9h/?tagged=flannelstyle&hl=en
Bonfires call for casual dress. There's no pressure to look fancy or dressed up which is a huge bonus. Opt for jeans with a hoodie or flannel and some sandals. Your clothes will most definitely smell like campfire by the end of the evening. If you're looking for more summer style, bulk up on the accessories.
Dreamy Decorations
https://www.instagram.com/p/BEUnCXpJR0D/?tagged=twinklelights&hl=en
The beauty of a bonfire party is that it doesn't require too much decorating. Twinkle lights in the trees or wrapped around a fence add detail to the cute, warm atmosphere. Make sure that there are lots of blankets so that no one gets too chilly.
Everyone Sing-A-Long
https://www.instagram.com/p/BEuYQ_dgAiD/?tagged=campfire
Bonfires call for ghost stories and sing-a-longs. Don't worry about preparing too many games just be ready with your scariest stories. If anyone plays an instrument in your friend group, ask them to bring it. Sitting around a campfire singing camp or country songs will be a highlight for everyone. Plus, you don't have to be a good singer, so it doesn't matter at all! Another option is to make a campfire playlist and play some of your favorite tunes for some background music.
Bonfires are one of my favorite things about summer. Appreciate and enjoy catching up with your friends next to the warmth of a summer bonfire. Remember to be fire safe and never leave a campfire unattended.
What are your favorite summer activities? Do you like to have a backyard bonfire party with your friends during summertime? Let me know in the comments below. I look forward to reading your comments! 🙂 Happy Summer!
Image Copyright: Vector Image by StockUnlimited