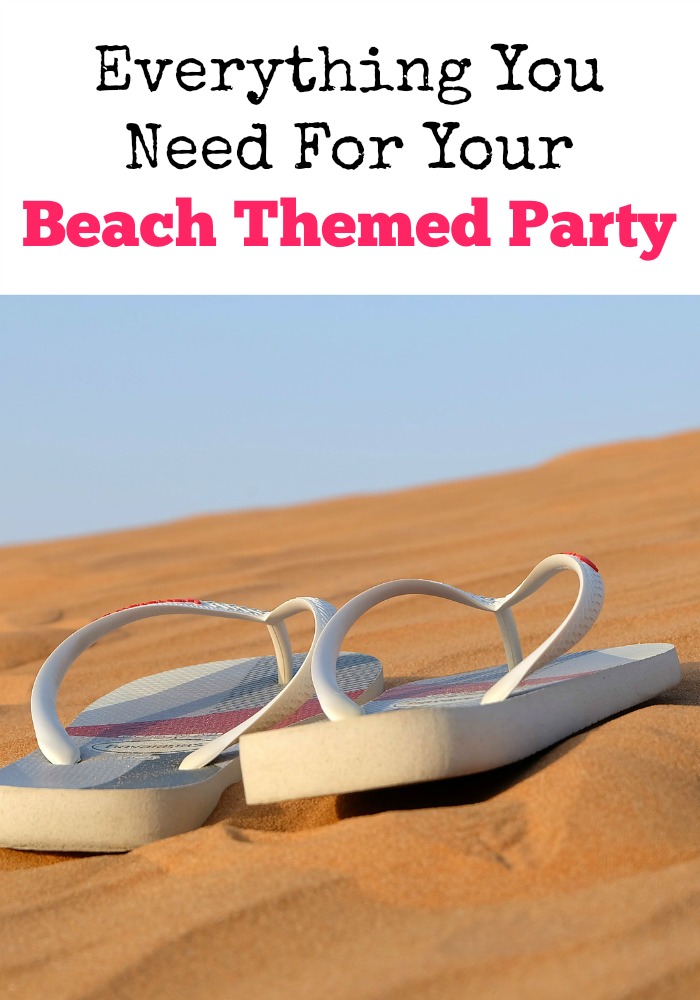 We have everything you need for your beach themed party right here!  
From a few fun ideas for decorations to some fun party games, your next party will be a success (even if you don't live at the beach or have a pool!)  
Everyone loves a good beach party, but we don't all live by the water.  
Set the beach mood with some fun decorations, you'll never believe what we used from the bathroom decorations section of the store!  
Check out the rest of our ideas below!
Everything You Need for Your Beach Themed Party
*Some affiliate links included with this post.If you make a purchase, we earn a commission at no extra cost to you.
Fun Beach Wreath
https://www.instagram.com/p/4I_7mpOL5R
Whether you hang it from the front door or some other door (like the bathroom maybe) it will just add to your theme throughout your party.  
All you need is a styrofoam wreath and a bunch of those little paper umbrellas (which you might already be getting to put in your fun drinks).  

Just stick the umbrellas all around the wreath so you can't see the white anymore.  

It will add a fun pop of color no matter where you put it.
Water Balloon Pinata
I might just try this party game for fun this summer.  
All you need is a package of water balloons, some string, a stick or plastic bat to hit them with and a place to hang them.  Don't forget the blindfold!

These are going to be heavy when you string them all up, so be sure to secure them well so more than one person has a chance at getting wet!  

Tie them about 2 inches apart and about 12 inches from each end.  

Be sure they are low enough to reach but high enough above everyone's head like your typical pinata. 
Set The Scene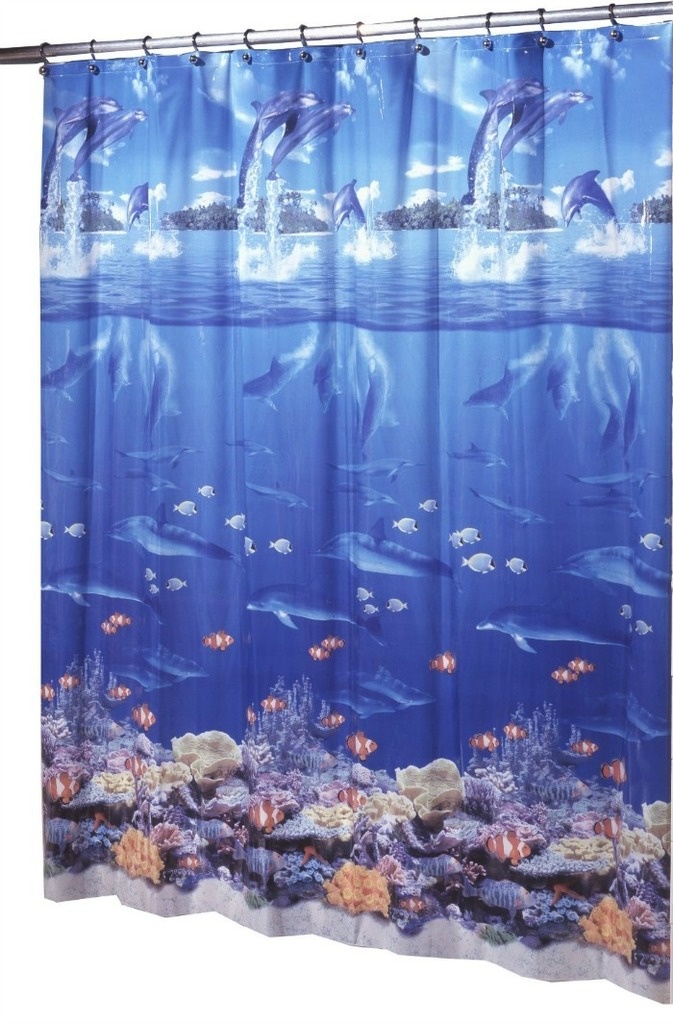 So you don't live near the ocean for the real backdrop?  No big deal, head to the bathroom home goods section of a discount store and you can find ocean shower curtains to make your beach scene!  
Use it as the backdrop for your buffet table.  Grab two and use one as the backdrop for your gift table as well.  It will certainly set the scene and mood for your beach themed party!  
Beach Towel Water Balloon Toss
This beach themed party game sounds super fun!
Divide your friends up into 2 teams and give each one a beach towel and a bucket of water balloons.
One side starts with a water balloon on their towel, leaving some slack, then quickly pulling it tight, sending it over to the other team, who should be ready with their own towel to catch it (or someone is getting wet!)
Toss it back and forth until it breaks. They're having lots of fun in the video!
The Food
https://www.instagram.com/p/0pw6ogS_f0/
Whatever it is you are eating snack wise, why not put them in beach buckets?  You can grab them from the dollar store and will totally bring out that beach theme at your party.  Everyone has snacks from regular old bowls, but not you!  Make sure you grab extra drink umbrellas as well for your party punch.   
Just because you don't live by the beach (or have a pool!) doesn't mean you can't host a beach party!  Who wouldn't have fun at a beach themed party?  I might just throw one just because they are fun!
Have you ever been to one or thrown one?  Share your ideas for a beach themed party below in the comments!
*Image via Pixabay