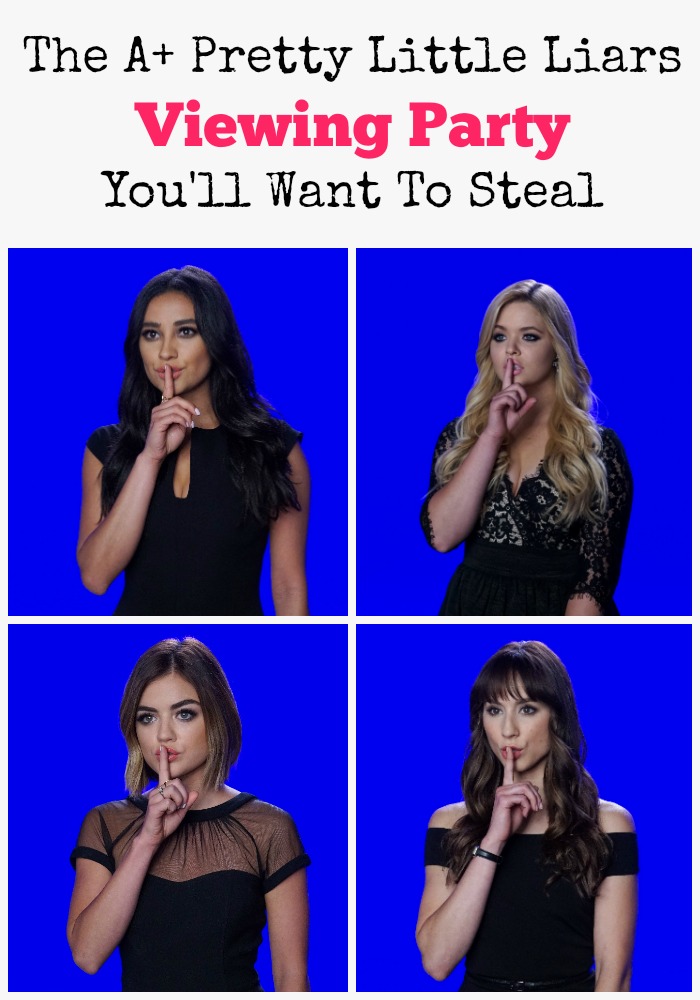 I think it's fair to say that many of us are craving some new Pretty Little Liars episodes, and I am taking charge by planning my Pretty Little Liars viewing party ideas now! Season seven is currently scheduled to premiere June 21, 2016! Are you ready for more twists and turns? I know I sure am! The waiting is almost over and June will be here faster than we can imagine. That means it's time to start planning the best Pretty Little Liars party with all of your besties. Grab all of your friends and get ready for an amazing premiere night! Check out these awesome tips for planning the perfect Pretty Little Liars viewing party; you're going to have a blast!
Pretty Little Liars Viewing Party Ideas You'll Want To Steal
Party Food
What is a party without yummy snacks? Grab some healthy snacks like fruit, light popcorn, vegetables, and hummus! It's always nice to have a little sweet treat too. Make some PLL cupcakes, perhaps even "A" inspired.
Pretty Little Liars Fashion
Who wants to dress up as their favorite PLL character? ME! It's no secret that Spencer, Emily, Aria, Hanna and Alison have amazing style. All of the characters have had fashion transformation right in front of us as the characters grew up and it was fabulous to watch! Whether you prefer the styles from the early PLL days or the newer episodes, there's something for everyone! Can I interest anyone in some Pretty Little Liars fashion ideas?
Party Decorations
String some streamers from the ceiling, pick up some cute little disco balls at the dollar store and blow up some balloons! Decorating is always fun and helps create a mood and tone for your party. Don't forget some cozy blankets to curl up with during the actual episode and to hide your face during the scary parts! (LOL)
Games For Fun
In true PLL style, why not start the party with a fun game of "Truth or Dare"? It can be a super fun game when everyone is respected. Make up some fun and silly dares like singing karaoke in front of your friends or dancing on the sidewalk. Truth or dare not your thing? Try these other Pretty Little Liars Party games.
Commercial Breaks
PLL is like a puzzle and we keep getting little hints about the story. Take the commercial breaks to discuss what the heck is happening in Rosewood. See how much of the puzzle you can piece together. You can even take some Pretty Little Liar quizzes online for fun!
Is "A" back, and what's going on with Evil Emoji? What happened to Hanna? The twin twist was intense, ahh! We can't wait for more answers! Hurry up season seven! For now, I have to keep replaying the Pretty Little Liars season 6 finale!
What are your favorite things about PLL? What are you most excited to see in season seven? Are you throwing a Pretty Little Liars viewing party for the premiere? Let us know in the comments below! We love hearing from you!