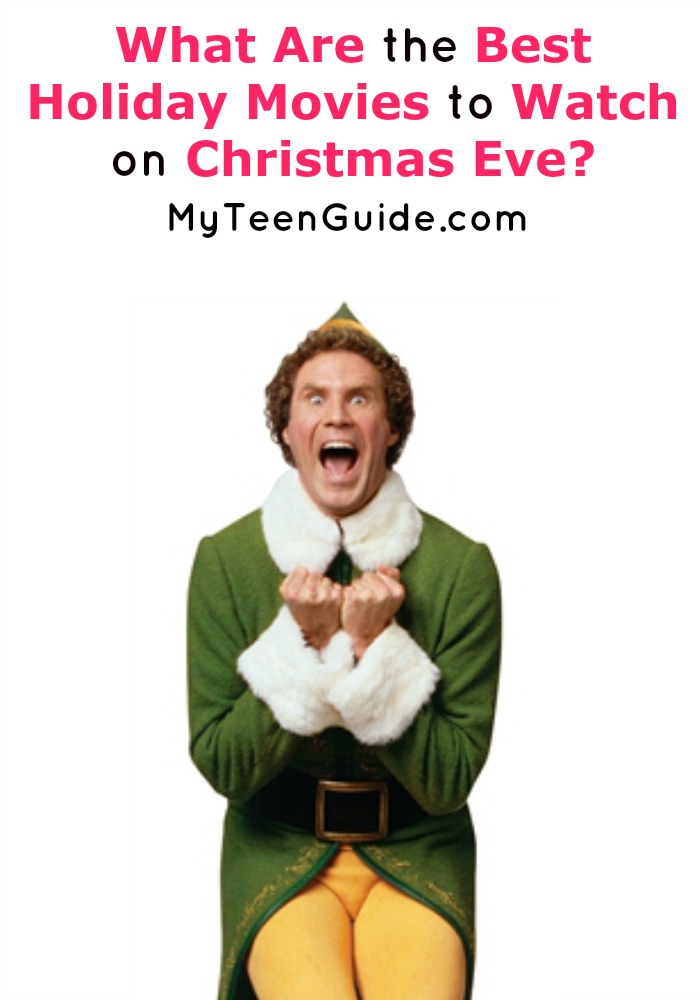 There are SO many great holiday movies, but what are the absolute best Christmas movies to watch? I can almost guarantee they're won't be enough hours in the day. But, don't panic! Even when Christmas is officially over, there's nothing stopping you from watching these movies (many of them classics) over and over again. Here are a few to consider.
Related –> The 10 Best Christmas Movies of all Time
What Are The Best Holiday Movies To Watch On Christmas Eve?
A Charlie Brown Christmas
Yes, I know this isn't a movie. But, before you get all upset, remember this. Christmas isn't Christmas, without watching Charlie Brown and the gang remind us of the real spirit of Christmas.
This heartfelt animated TV special premiered in early December 1965 on CBS. Charles Shultz wrote the script in just a few weeks and the show was produced on a very limited budget. Children were hired to take on the roles, which was something new. The network and the producers didn't think the special would be a hit. Still, after all of these years, nothing could be further from the truth.
A Christmas Story
This is another great Christmas movie to watch! A Christmas Story is actually based on  short stories and a couple of different books. It hit the big screen in 1983 and has been going strong ever since. The movie is still so popular that TNT typically airs a "24 Hours of A Christmas Story" marathon that starts Christmas Eve and runs through Christmas Day.
Related –>Best Christmas Movies on Netflix…Aside from a Christmas Story!
If you've never seen the movie, you'll meet Ralphie and his crazy family. All he wants for Christmas is a Red Ryder BB Gun. But his mom thinks it's too dangerous. Ralphie tries extra hard to convince her (and his teacher and Santa) that everything will be ok. Watch the movie to find out if he succeeds in getting the best present ever!
Miracle on 34th Street
The original Miracle on 34th Street debuted in 1947. It's the story about a department store Santa who insists he's real. No one believes him, except a little girl (although it takes her awhile) and a young lawyer who decides to defend "St. Nick" after he gets institutionalized for supposedly being insane.
Related –>5 Hilariously Fun Christmas Party Games To Get You In The Spirit
The movie, which has been reproduced more than once, won several awards. It's currently listed on the National Film Registry where it will be preserved for being "culturally significant."
Elf
Elf is about a really tall elf who finds out he's human, after living at the North Pole since he was a baby. He travels to New York City to find his real father. At first, his dad rejects him. But eventually, things start to turn around and everybody starts to love Buddy the elf for the way he manages to spread Christmas cheer… even though most of the population is cynical. This is one of the best Christmas movies to watch.
It's a Wonderful Life
It's a Wonderful Life is another old classic that's definitely worth watching. It stars the iconic Jimmy Stewart, who plays the role of George Bailey.
George is very unhappy. In an attempt to help others, he gives up on his dreams and wants to commit suicide. That's where Clarence his Guardian Angel comes in and shows him what life in his town would have been like if he was never born. The movie debuted in 1945 and is still one of the most popular Christmas movies around today.
These are just five movies of many that you may want to watch on Christmas Eve and beyond. They're all packed with the spirit of the season and will no doubt leave you in a good mood after you tune. Which one are you going to watch first?
So what do you think are the best Christmas movies to watch? Did any of your favorites make our list? Tell me in the comments!
Image via Wikia