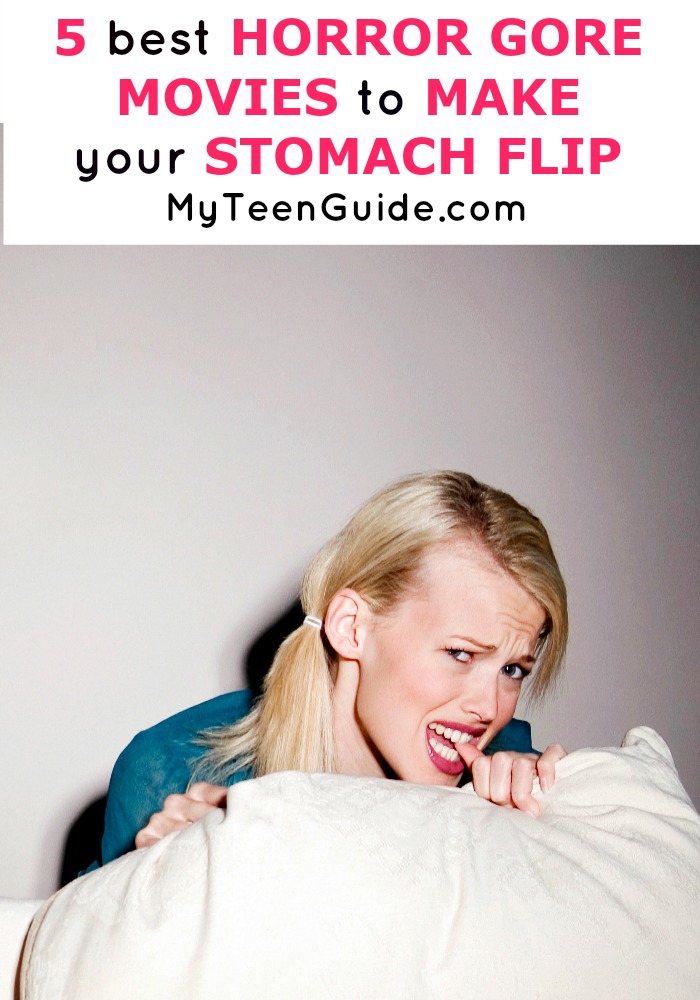 The best gore horror movies are pretty cool, well as long as you have the stomach for them. Gore movies will send chills down your spine, but they also seem to have a large cult following. Think you can handle the chills? Here are five of the best horror gore movies you should totally check out.
5 Best Horror Gore Movies To Make Your Stomach Flip
The Purge: Anarchy
The Purge: Anarchy is a 2014 dystopian action horror movie. It is the sequel to the 2013 movie The Purge and is the 2nd movie in the series of three, with the other one being The Purge: Election Year in 2016. The movie centers on a group of people who are trying to survive Purge Night, where for 12 hours all crimes are considered to be legal. The Purge: Anarchy stars Carmen Ejogo as Eva Sanchez, Zoe Soul as Cali Sanchez, John Beasley as Rico Sanchez, Zach Gilford as Shane, Kiele Sanchez as Liz and Frank Grillo as Sergeant Leo Barnes.
Related: Scare Yourselves Silly With Our Horror Movie Marathon Party Games!
https://www.instagram.com/p/rF9Q6WBNNN/?taken-by=thepurgemovie
Martyrs
Martyrs is a 2016 horror movie and a reboot of the 2008 movie of the same name. The movie focuses on the lives of Lucie and her friend Anna. Ten years earlier, Lucie escaped from a warehouse where she was being held prisoner. She was then taken in by an orphanage, where she meets Anna. Now, Lucie and Anna set off on a mission to find the family that held her prisoner and tortured her. Martyrs stars Troian Bellisario as Lucie and Bailey Noble as Anna.
Hostel: Part II
Hostel: Part II is a 2007 horror movie and is the sequel to the 2005 movie Hostel. The movie focuses on three college students who are studying abroad when they are lured to a hostel and discover what the building is really used for. Hostel: Part II stars Lauren German as Beth Salinger, Bijou Phillips as Whitney Swerling and Heather Matarazzo as Lorna Weisenfreund.
Hatchet II
https://www.youtube.com/watch?v=G0okdxN8f6w
Hatchet II is a 2010 slasher movie and is the second movie in a series of three, with the one before being Hatchet in 2006 and Hatchet III in 2013. The movie picks up right where the first one ended, with Marybeth escaping the horrors of Victor Crowley, the deformed killer that lives in the swamp. She learns that her family is connected to Crowley and sets out on a mission to get revenge on him. Hatchet II stars Kane Hodder as Victor Crowley and Danielle Harris as Marybeth Dunston.
You're Next
You're Next is a 2011 slasher movie that centers the Davison family. During their anniversary vacation, they are attacked by masked killers. But the killers quickly learn that one of the family members has a secret talent of fighting back. You're Next stars Sharni Vinson as Erin, AJ Bowen as Crispian Davison, Barbara Crampton as Aubrey Davison, Rob Moran as Paul Davison, Joe Swanberg as Drake Davison, Margaret Laney as Kelly Davison, Nicholas Tucci as Felix Davison, Amy Seimetz as Aimee Davison and Wendy Glenn as Zee.
So which of the best horror gore movies are on your list? Can you make it through the whole movie? Will you sleep at night after watching? Tell me in the comments!
Copyright: Vector Image by StockUnlimited