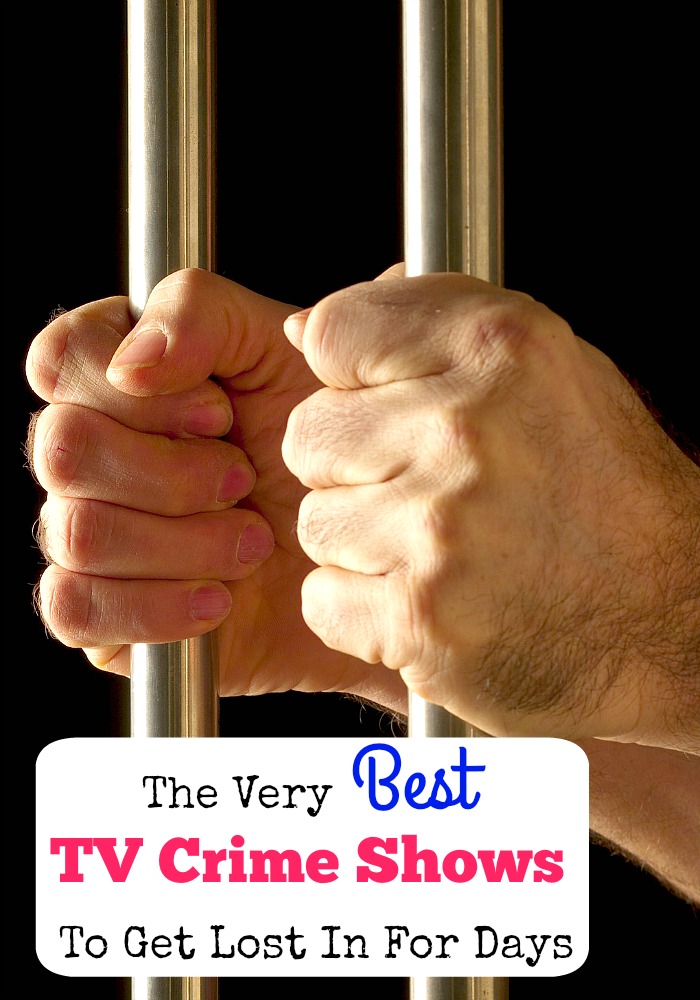 I love shows that keep me on the edge of my seat, and the BEST TV crime shows do just that! Who did what? Was there blood? It has to be the sister's cousin because I saw them lurking in the corner! Crime shows are so exciting to watch! We love watching fictional crimes (and some of them based on true stories!) as detectives and police track down the criminals. The very best TV crime shows are filled with intrigue and mystery and keep us glued to the TV. Check out some of the best TV crime shows of all time.
The Very BEST TV Crime Shows To Get Lost In
CSI: Crime Scene Investigation
https://youtu.be/5XKTEFFQWNU
CSI: Crime Scene Investigation is a police procedural drama TV series that premiered October 6, 2000, and concluded September 27, 2015. It is the first show in the CSI franchise, with the others being CSI: Miami, CSI: NY and CSI: Cyber. The show starred William Petersen as Graveyard Shift CSI Supervisor Gil Grissom, Marg Helgenberger as Graveyard Shift CSI Assistant Supervisor Catherine Willows, Laurence Fishburne as CSI Level II Dr. Raymond Langston, Ted Danson as Assistant Medical Examiner D. B. Russell and Jon Wellner as DNA and toxicology technician Henry Andrews. The show follows the day-to-day cases of Las Vegas police forensic investigation experts.
The Shield
The Shield is a TV drama series that started March 12, 2002 and ended November 25, 2008. The show starred Michael Chiklis as Detective Vic Mackey, Walton Goggins as Detective Shane Vendrell, Catherine Dent as Sergeant Danielle Sofer, Michael Jace as Corporal Julien Lowe and Glenn Close as Captain Monica Rawling. The Shield showcases a police precinct in Los Angeles, where officers don't care about breaking the rules to keep Los Angeles safe.
Columbo
Columbo is a TV series that premiered February 20, 1968, and concluded January 30, 2003. The show starred Peter Falk as Columbo. Unlike many other crime shows, Columbo starts each episode with the crime's commission and the perpetrator, meaning there is no suspense as to who committed the crime. Columbo is a Los Angeles homicide detective and is often recognized by his rumpled, tan raincoat and cigar.
Hill Street Blues
Hill Street Blues is a TV police drama series that started January 15, 1981 and ended May 12, 1987. The show starred numerous actors and actresses throughout its tenure, including several that appeared in all seasons, including Daniel J. Travanti as Captain Francis Xavier Furillo, Veronica Hamel as Joyce Davenport, Bruce Weitz as Detective Mick Belker, Michael Warren as Officer Bobby Hill and Charles Haid as Officer Andy Renko. The show follows the lives of a police station staff on Hill Street, a fictional place.
I can hardly wait for some binge tv nights to relive these best TV Crime shows. Which show is first on your list?
*Image via Pixabay