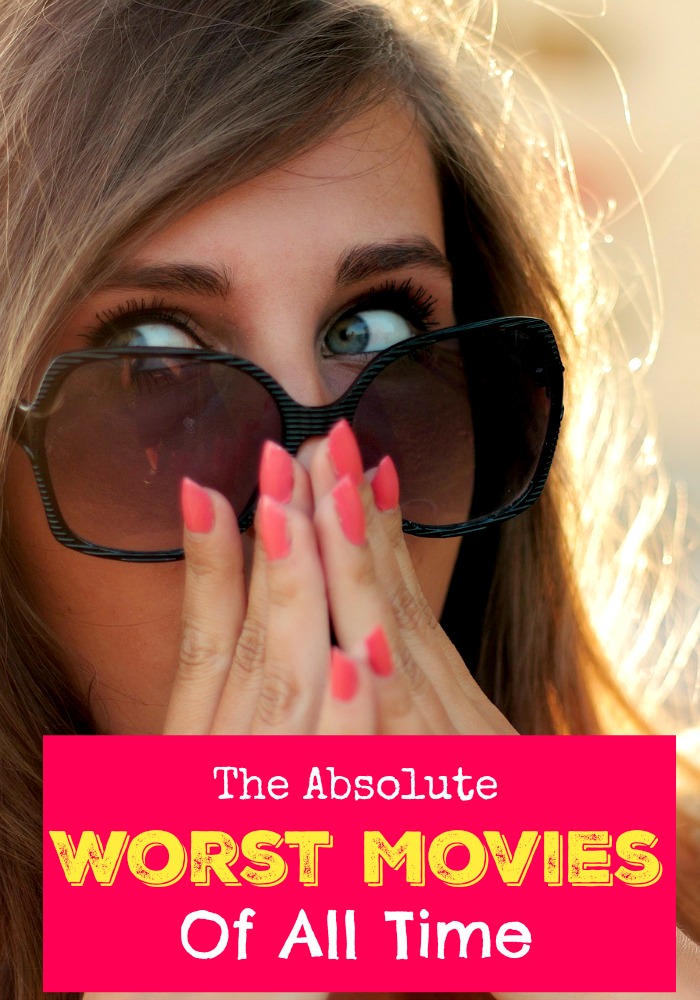 It takes a lot to be labeled as the worst movie of all time. Some movies are horrible. Some movies are just bad but tolerable. Some movies are just downright awful. I've gathered movies were both flops at the box office and in our hearts, awwww. Seriously while these movies may sound interesting, all of these movies fall into the category that they are so bad it hurts. Take back two hours of your life and skip the worst movies of all time, you'll thank me.
The Absolute Worst Movies Of All Time
Hateship, Loveship
Hateship, Loveship is a 2013 drama movie based on the 2011 short story by Alice Munro titled Hateship, Friendship, Courtship, Loveship, Marriage. Kristen Wiig is a great actress, but this role was definitely out of her comfort zone. This movie just goes on and on with the plot falling completely flat.
Winter's Tale
Winter's Tale is a 2014 movie trying to be supernatural, fantasy, mystery, romance and drama in one film, We might need more direction. The movie is based on the 1983 a book by Mark Helpin that has the same name. The plot of this movie was just out there. It is about a horse that flies and makes a trip to see Lucifer and a pair of girls who are dying. The movie also received negative reviews from critics and was a box-office failure. Save the two hours of your life. I seriously walked out of the theater and demanded my money back this movie was so bad.
Let's Be Cops
Looking for a terrible comedy? Let's Be Cops is a 2014 buddy cop style movie with both action and comedy, The movie stars Jake Johnson and Damon Wayans Jr. The website Rotten Tomatoes gave it a rating of 18% and the consensus stated, "Damon Wayans Jr and Jake Johnson have comedic chemistry; unfortunately, Let's Be Cops fails to do anything with it." So if you were looking for a comedy movie that is so bad it is good, Let's Be Cops will leave you seriously disappointed.
Justin Bieber: Never Say Never
Justin Bieber: Never Say Never is a 2011 3D concert film starring Bieber, of course along with Usher, Miley Cyrus, Snoop Dogg, Jaden Smith and Ludacris. Why is this movie so bad? It has Justin Bieber, enough said. He can't sing, and he certainly can't act. The entire movie is stupid and pointless. This one tops my worst movies list; I'd rather stick a fork in my eye then watch it.
Howard the Duck
Howard the Duck is a 1986 science fiction comedy movie that stars Lea Thompson, Tim Robbins, and Jeffrey Jones. The movie had lots of negative reviews from movie critics and was a box-office flop. This movie had horrible special effects and awful performances. This movie is a George Lucas film that came out only a few years after Star Wars Return Of The Jedi but is still… terrible.
Troll 2
Troll 2 is a 1990 horror comedy B-movie. This movie wasn't even a sequel so not sure what the two is about. Also, there are no trolls in the movie. The movie plot surrounds a family that is being stalked by vegetarian goblins that want to eat them. Enough said! This one might fall into the "so bad it's funny" category, but expect to spend the entire movie making fun of it!
Honorable Mention: Jem And The Holograms
I wanted to throw an honorable mention out there to Jem and the Holograms, simply for flopping SO badly at the box office. I did not add this movie to this list simply because like "The Rocky Horror Picture Show" and other similar bad but still funny movies, I suspect it will have an underground cult following eventually.
What movies have you seen that are the worst movies of all time? Tell me in the comments so we can all save the two hours of our life for better movies!
*Image via Pixabay