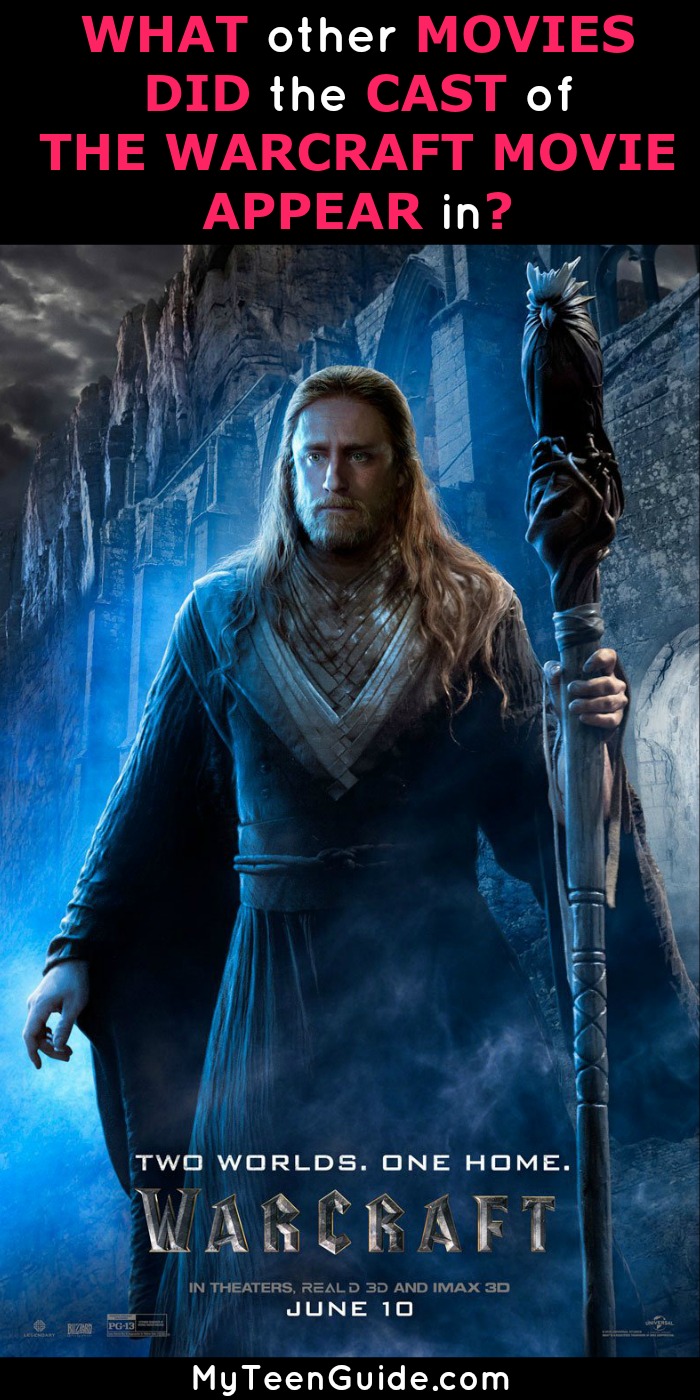 The cast of the Warcraft movie is rolling out an awesome lineup. These actors have been working hard on other projects long before we had a chance to see them on the silver screen in the Warcraft movie. From action movie stars to vampire hunters this cast is kicking butt and taking names. Check out some of the other movies the case of the Warcraft movie has been in below!
What Other Movies Did The Cast Of The Warcraft Movie Appear In?
Warcraft is an upcoming epic fantasy movie that can be seen in theaters starting on June 10, 2016. The film's director is Duncan Jones and will be distributed by Legendary Pictures. Many gamers have been on pins and needles to see their favorite game came to life in movie form. Here are some other movies the cast of Warcraft has appeared in.
Travis Fimmel
In Warcraft, Fimmel plays the role of Sir Anduin Lothar. His film career began in 2008 when he starred as Johnny Doran in Surfer Dude. Since then, he has also appeared in 2010 The Experiment as Helwig and 2012 The Baytown Outlaws as McQueen Oodie.
Toby Kebbell
In Warcraft, Kebbell plays the role of Durotan. His film career began in 2004 when he starred as Anthony in Dead Man's Shoes. Since then, he has starred in the 2007 Control as Rob Gretton and the 2015 Fantastic Four as Victor von Doom/Doctor Doom.
Related: I Found The Most Interesting Warcraft Movie Facts So You Don't Have To
Paula Patton
In Warcraft, Patton plays the role of Garona Halforcen. Her movie career started in 2005 when she starred as Mandy in Hitch. Since then, she has appeared in the 2009 Precious as Ms. Blu Rain and the 2013 Baggage Claim as Montana Moore.
Dominic Cooper
In Warcraft, Cooper plays the role of King Llane Wrynn. His film career began in 2001 when he starred as Constable in from Hell. Since then, he has been in 2006 The History Boys as Dakin and the 2012 Abraham Lincoln: Vampire Hunter as Henry Sturges.
Ben Foster
In Warcraft, Foster plays the role of Medivh. His movie career started in 1996 when he starred as Travis in Kounterfeit. Since then, he has appeared in the 2006 Alpha Dog as Jake Mazursky and 2009 The Messenger as Staff Sergeant Will Montgomery.
Ben Schnetzer
In Warcraft, Schnetzer plays the role of Khadgar. His film career began in 2007 when he starred as Ben Stephens in Ben's Plan. Since then, he has starred in 2013 The Book Thief as Max Vandenburg and the 2015 Punk's Dead as Ross.
Robert Kazinsky
In Warcraft, Kazinsky plays the role of Orgrim Doomhammer. His film career began in 2009 when he starred as Mikey in Love. Since then, he has appeared in the 2012 Red Tails as Chester Barnes and the 2015 Hot Pursuit as Randy.
Daniel Wu
In Warcraft, Wu plays the role of Gul'dan. His movie career started in 1998 when he starred as Sam Fai in Bishonen. Since then, he has starred in the 2005 House of Fury as Jason and the 2010 Hot Summer Days as Sushi Master.
Have you seen the cast of the Warcraft movie in any other films? Are you going to go see Warcraft when it comes out in theaters? Talk to me in the comments!
Image via Wikia