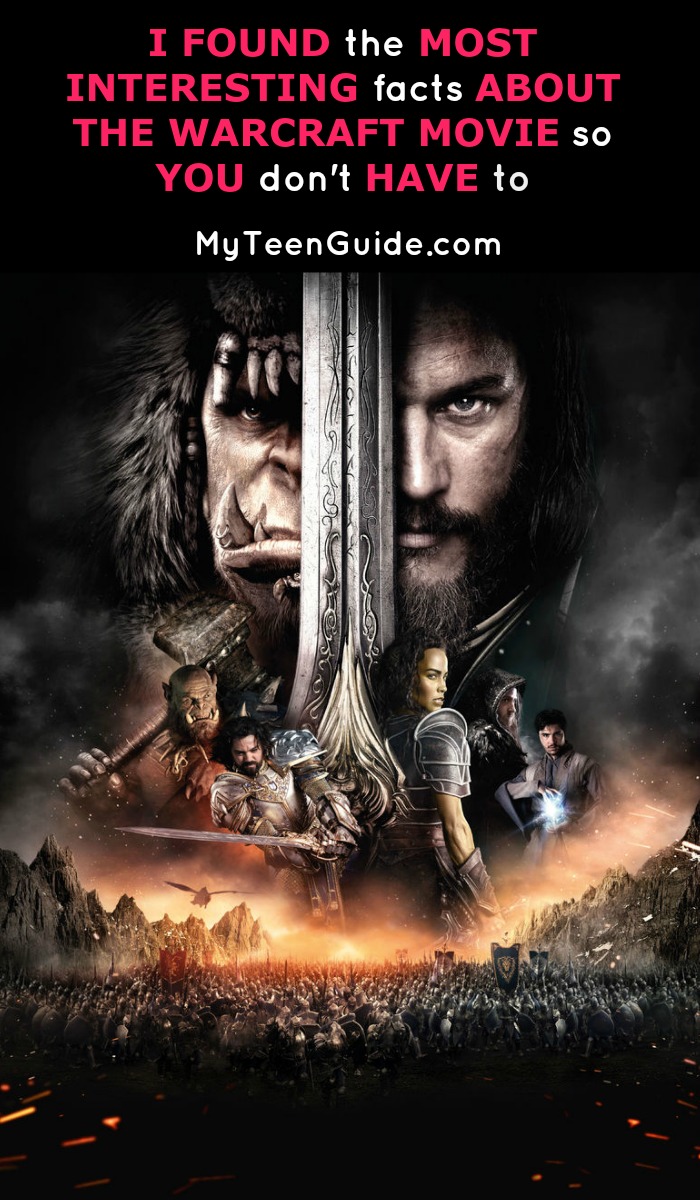 It's time to brush up on your Warcraft movie facts because it's blowing up the internet. Many (US) fans of the video game World of Warcraft are patiently counting the days until June 10, 2016. Why you ask? Well, because that is the date that the movie Warcraft, an epic fantasy film, will hit theaters. The Warcraft movie is already top on my movies to watch list for this summer. Here are some interesting Warcraft movie facts that will give you the inside track whether you're a gamer or just love a good action flick!
I Found The Most Interesting Facts About the Warcraft Movie So You Don't Have To
The director of Warcraft, Duncan Jones, has only directed two other movies in his career: the 2009 Moon and the 2011 Source Code. For Moon, Jones received the BAFTA Award for Outstanding Debut by a British Writer, Director or Producer. The entertainment industry runs in Duncan's family, he's the son of famous music legend David Bowie.
Originally, the Warcraft movie was supposed to take place in the era of the 1994 video game, Warcraft: Orcs and Humans. However, this idea was later scratched by Blizzard Entertainment because of the fact that the setting would have been too similar to the movie The Lord of the Rings.
A movie teaser trailer for Warcraft was presented at the 2015 San Diego Comic-Con entertainment and comic convention, held July 9 to 12 in San Diego, California at the San Diego Convention Center. The official full-length Warcraft movie trailer was released at the 2015 video game convention, BlizzCon, sponsored by Blizzard Entertainment. The event took place November 6 and 7 in Anaheim, California at the Anaheim Convention Center.
https://www.youtube.com/watch?v=7p43xwId1eE
Not only is the Warcraft movie popular on social media, so is the World of Warcraft video game. The movie's Facebook page has over 1,193,300 likes while the WOW Facebook page has over 6,188,000 likes. The movie's Twitter page features 37,390 followers while the WOW Twitter page features over 861,880 followers.
While the Warcraft movie is set to hit theaters on June 10, 2016, other countries around the world have different theater release dates. It will be released in Germany, Russia and France on May 26, 2016; in Sweden on May 27, 2016, and in Mexico and Portugal on June 9, 2016.
Have you heard any other interesting Warcraft movie facts? Are you going to go see the new Warcraft movie? Tell me in the comments!
Image via Wikia