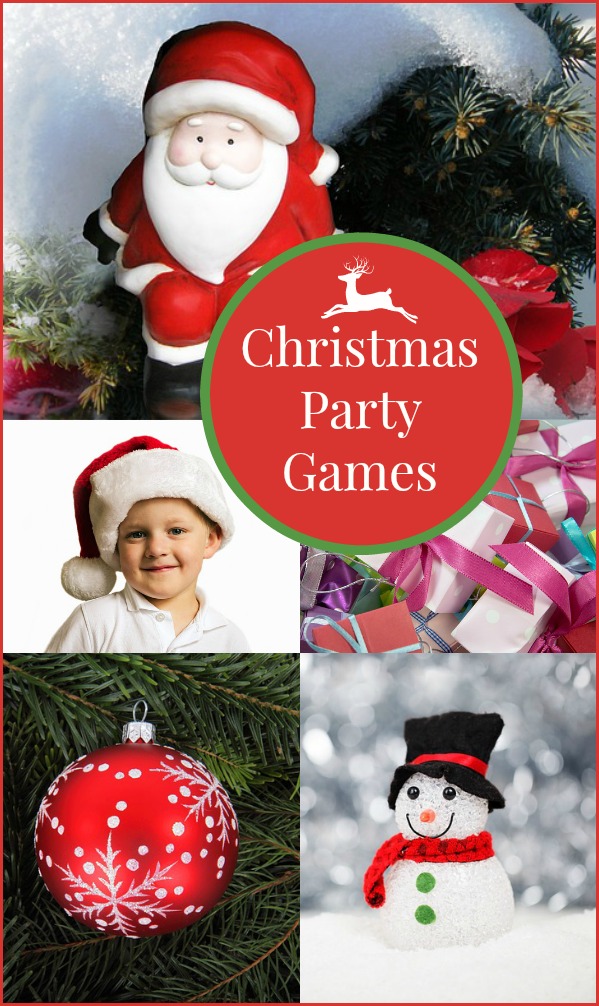 Christmas parties are a great deal of fun for everyone and particularly for the kids. Kids are waiting on Santa to come down the chimney and fill their stockings with Holiday fun so they are sometimes a little rambunctious. Finding the right Christmas party games for your kids can help to focus that excitement and keep you sane throughout the party.  Here are several fun Christmas party games to try at your next holiday party.
Related Posts:
Christmas party games for kids
Affiliate links included below.
Christmas Photo Bomb
This is one of the funnest games around and it is relatively simple. All you need to have a great time with the kids are some Christmas props, outfits and backgrounds and a digital camera. Kids love to take silly photos and you can download them to the computer afterwards to enjoy as a group.
Count the Ornaments
Kids are always trying to win prizes. One of the easiest Christmas party games for kids is to have all the kids present guess how many ornaments are on the tree. Have a small prize for the winner. Of course, this means you need to keep track of the number of ornaments you hang as you decorate!  Another variation: put a bunch of small ornaments in a big, clear jar and ask them to guess that number.
Wrap that Snowman
All you really need is a chair for each group and a ton of holiday clothes. Make the "snowman" out of the chairs and have the kids pair up into groups to get them dressed in a race. This is great fun and can also be done by dressing up an adult or child.
Gift Wrap Race
Take several similar sized boxes and cut out wrapping paper ahead of time so no scissors are involved. Then have teams race to wrap their individual presents. Kids love to wrap gifts. You can also have a quality contest to see who does the most grown-up job on their present. You can also award prizes for the craziest wrap job, best use of paper scraps and so on.
Santa Says
If you love the old Simon Says game, you will adore the Santa Says game. They are the same except Simon is the Santa. Kids will undoubtedly get the giggles if you use the old Santa Claus voice and dress the part.
These are just a few of our favorite Christmas party games for kids to liven up the holidays. Every family has their own traditions. I bet you can find ways to incorporate yours into a fun party game too!
Tell us in the comments, what are your favorite Christmas party games for kids?