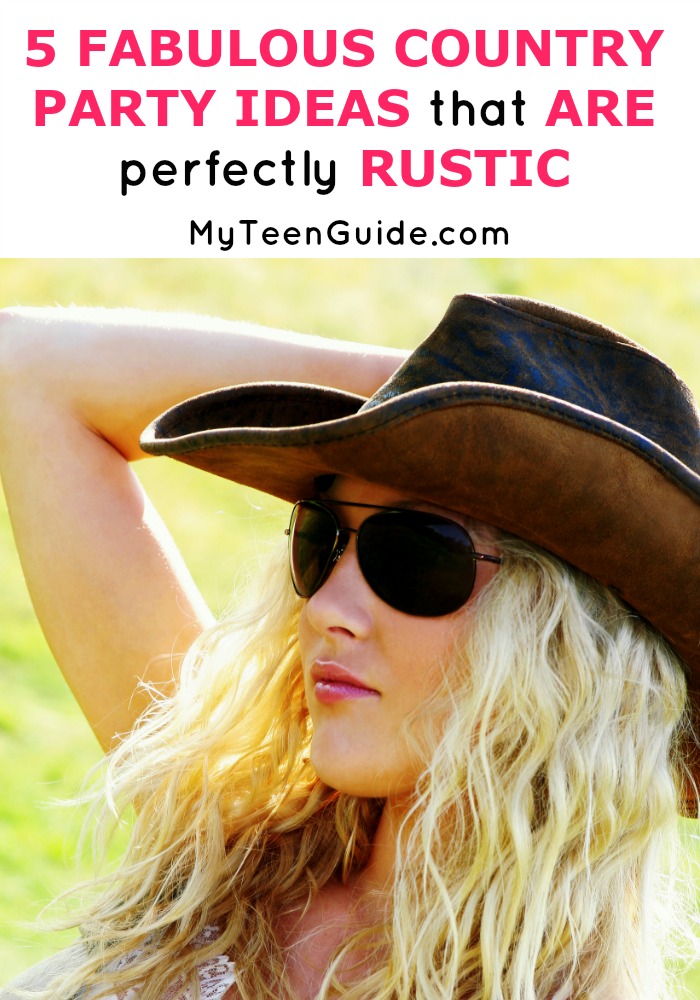 It's time to bring things down home with a country party that your friends won't want to miss. A country theme party should feel easy breezy, lemon squeezy! Encourage your friends to wear boots and cowboy hats if they have them, have some cold lemonade ready, and check out some of my other favorite country party ideas below!
5 Fabulous Country Party Ideas That Are Perfectly Rustic
This post contains affiliate links. Thanks for the support.
Hay Bales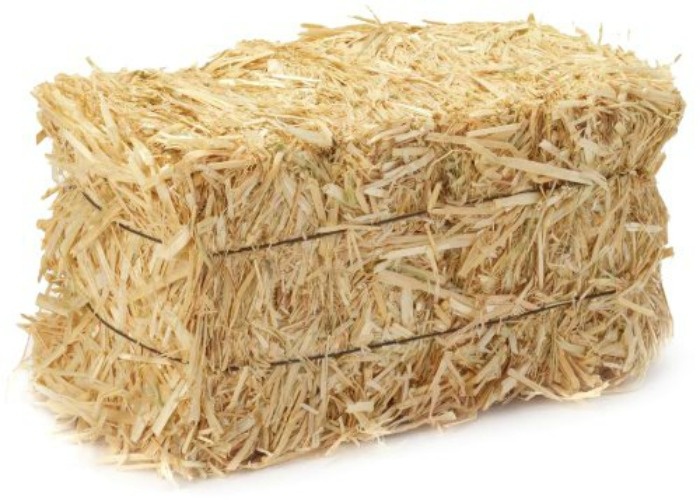 If you live anywhere near farm country, you should be able to get your hands on some bales of hay. Hardware stores and tractor supply stores often have hay on the cheap, and the bales are big enough to make cute seating. You can often find mini bales of hay at local craft stores to use as table centerpieces. I recommend checking locally first, as buying hay online is usually a bit more expensive. If you're looking for the convenience, these smaller FloraCraft Straw Bales of Hay can be shipped to your house.
Watermelon Spitting Contest
https://www.instagram.com/p/BF2JuYRNGvT/?tagged=watermelon
I went to a party just a few weeks ago where they included a watermelon spitting contest, and it was simply epic. My friends made a poster board with everyone's names, recorded the distances, and crowned the winner with a watermelon paper hat. You can go big with your watermelon spitting contest, or just grab some chalk to mark the distances and keep things organized. Watermelon can be such a treat, but it's even more fun with this contest!
Hoedown
Get ready to pull out your favorite country tunes for this game! Fill balloons with slips of paper that have a funny challenge on them. Examples include doing the chicken dance, completing a lap around the backyard on a broom "horse," or making up a new country line dance. When the music starts, players start hitting the balloons in the air. When the music stops, each player must grab a balloon at random. A players name is drawn at random from a hat, and then that person must complete the task in the balloon, or is "out." Make sure to have a nice prize that players compete for to win!
Related: The Glow In The Dark Party You Wish You Were At Right Now
Horseshoes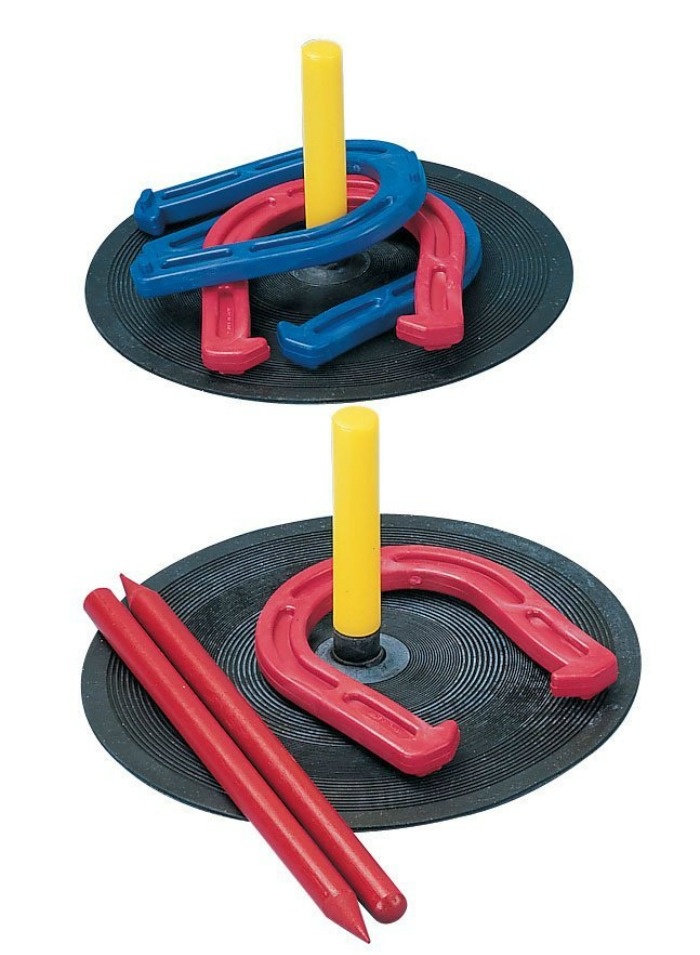 Horseshoes are the perfect game to play at a country party! This game is so super simple, and you pretty much need only your horseshoes and peg. I found a great Horseshoes game set that is perfect to take to the beach, the park or just play at home. You'll get plenty of play out of this set both during and even after your party.
Bonfire
https://www.instagram.com/p/BGxPtXtMV_8/?tagged=bonfires
Bonfires always make me think of the country! Make sure you can legally have a fire in your neighborhood, and that you have a nice clear spot free of leaves. I prefer to have mine in a fire pit, but if you don't have a pit you can mark off your fire with some bricks. If it rains and you have a fireplace, it's fun inside also. Keep a bucket of water nearby for emergencies, and bring the hotdogs and marshmallows for roasting! This is also a great way to round out the end of a party. If one of your friends knows how to play guitar, have them bring it!
Have you ever thrown a country party? Which of these ideas would you add to your party? Tell me down below in the comments!
Copyright: Vector Image by StockUnlimited