Planning a mobile spa party to help you and your squad relax and rejuvenate? Check out 5 fabulous ideas to really rock your on-the-go bash!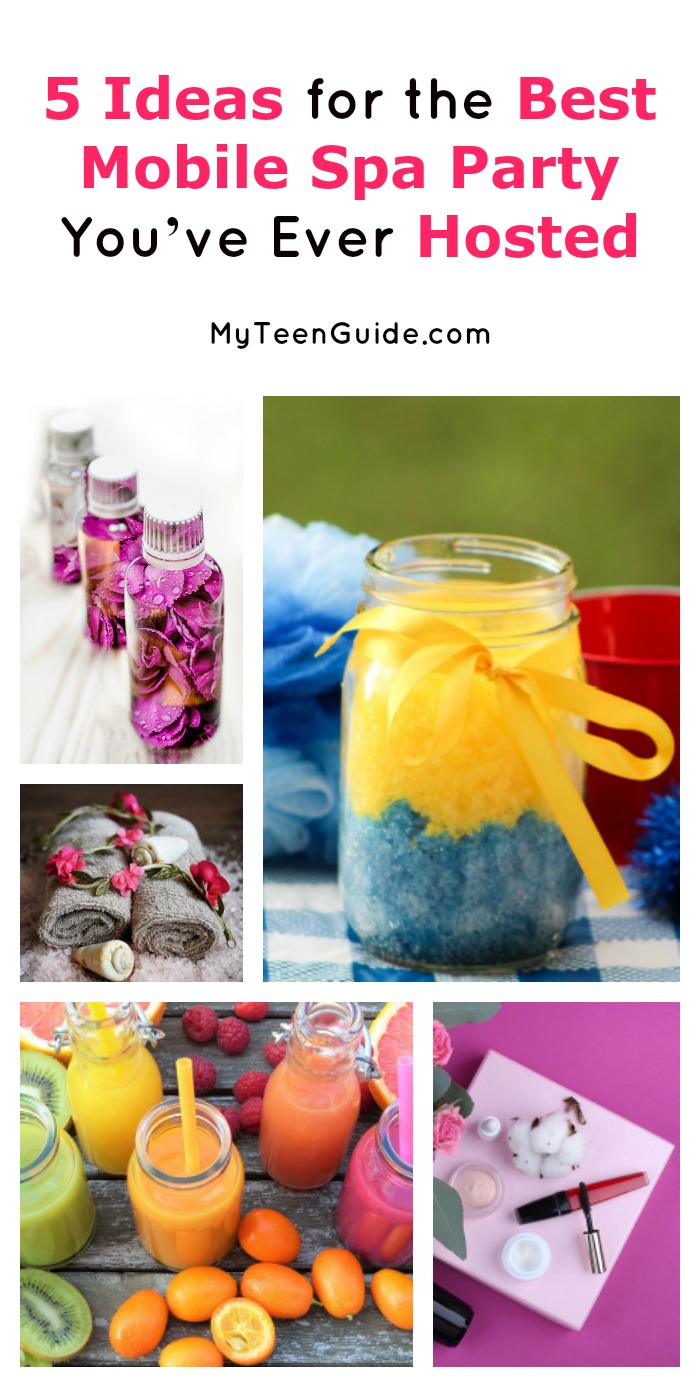 Recently, mobile spa parties have become all the hype. What's better than being able to pamper yourself while on the go and surrounded by your best friends? There are tons of mobile spa party companies, but those companies can cost hundreds of dollars. If you're looking to host your own DIY mobile spa party, you're in luck! Keep reading to get all of the ideas you'll need for a fun yet relaxing party.
DIY Mobile Spa Party Ideas
Affiliate links included below.
Okay, so if you break this down, it's actually more than 5 mobile spa party ideas! We grouped them together a bit for you, though, because that's just how we roll.
1-The Must Haves
In order for your spa party to be a hit, be sure you have:
buckets for soaking feet
plenty of nail polish
comfortable robes for each of your friends (you can ask them to bring their own if your budget doesn't allow for buying one for each person!)
hand towels
2- Spa Recipes
The good news about a DIY mobile spa party is that you can make all sorts of spa products right at home. This not only saves money, it's also exciting to make your own products!
Soothing oatmeal mask
1/3 cup instant oatmeal
1/2 cup hot water
1 tablespoon honey
2 tablespoons unsweetened honey
Mix the water and oatmeal together until the oatmeal is soft. Add yogurt and then put all ingredients into a blender to mix and smooth them. Or check out this fabulous recipe:
https://www.instagram.com/p/BVgIy11AhSP/?tagged=oatmealmask
Skin brightening mask
1/3 cup mashed strawberries
2 tablespoons lemon juice
2 tablespoons plain yogurt
1 tablespoon honey
Mix all ingredients together and voila!
3- The Eats
No party is complete without good food! Here are some menu ideas for your mobile spa party:
fruit and veggie tray
two bite sandwiches
cheese and nut platter
cake bites
mini cookies
https://www.instagram.com/p/BR6SndNBfUt/?tagged=spapartyfood
4- Drinks
Spa Water
Ingredients
Water (sparkling or natural)
1 lemon
1 lime
1 orange
ice
mint (optional)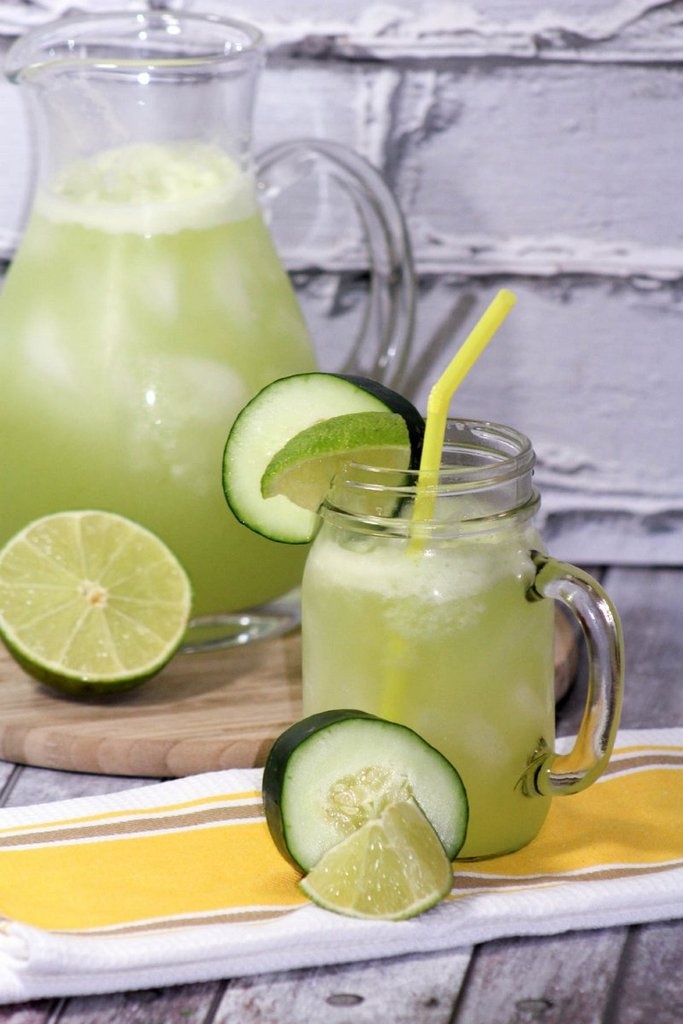 Thinly slice all fruit. Combine them into a pitcher with ice. Garnish with mint. Service with straws! Check out other ideas for delicious fruit-infused water!
5- Swag Bags!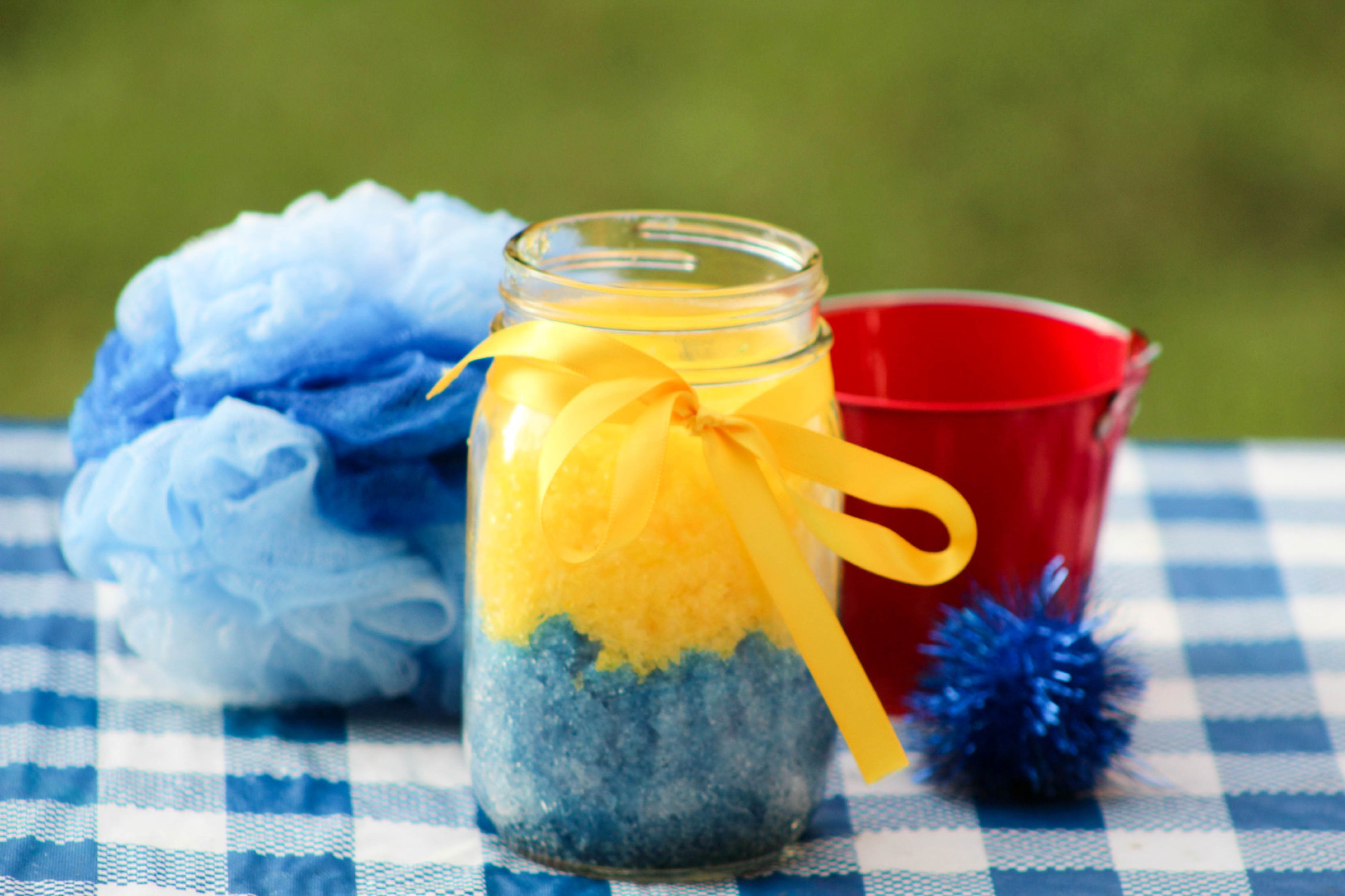 Keep the relaxed vibe going long after your guests leave with a fabulous mobile spa party swag bag! Things to include:
Laminated cards with the recipes that you used to make your skin masks
A super cute eye mask for those afternoon naps
A jar of homemade bath scrub (like our Minions scrub!)
A super lush and thick wash cloth
Nail polish for touchups if you did mani/pedis
With a little planning and imagination, you can have a mobile spa party just about anywhere! I'm totally thinking Glamping! Okay, so I may be rewatching Pretty Little Liars and just got to the part where Mona had that Camp Mona party. Hey, even though Mona was a loon, she knew how to throw a party!
What are your favorite mobile spa party ideas? Share below!