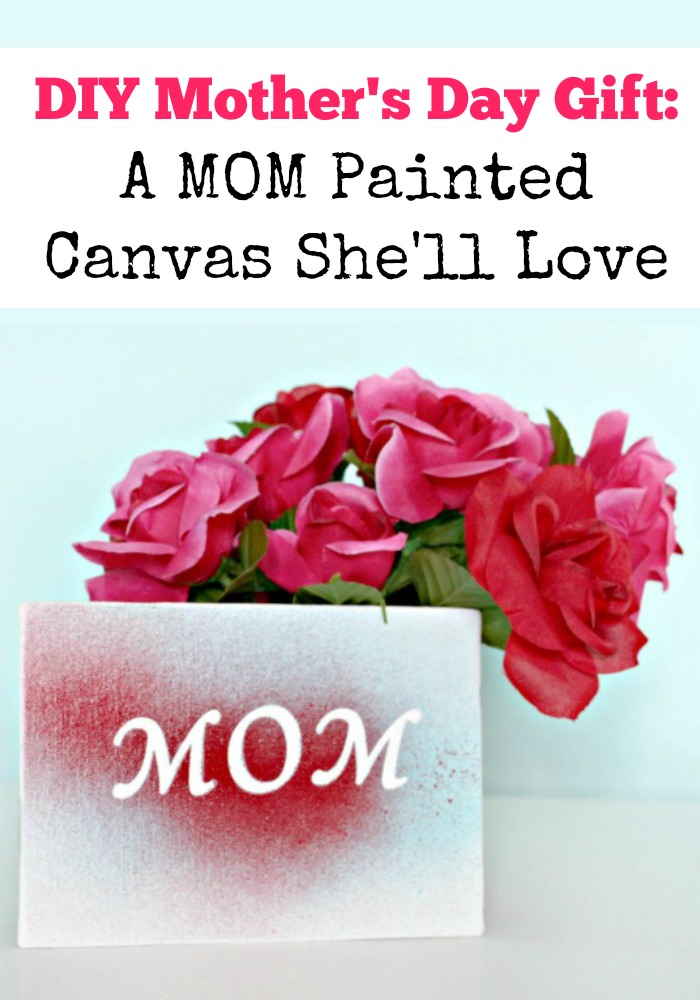 It's almost Mother's Day, and dear mom deserves a DIY Mother's Day gift made from your loving hands. I can be crafty, but when it comes to gifts I love simple crafts that have a big impact. Whether you have super crafty hands or not, you can totally pull off this Mom canvas craft for any special Mom in your life (grandma, step-mom, even your bestie's Mom, who is like your second Mom!). Mom will be crying happy tears, and I know she'll hang it up somewhere special. Ready? I've included the video to this DIY Mother's Day gift, followed by the full step by step directions. Let's make it!
DIY Mother's Day Gift: A MOM Painted Canvas She'll Love
Making this DIY Mother's Day gift is super simple, with beautiful results! See the step-by-step directions below!
Supplies: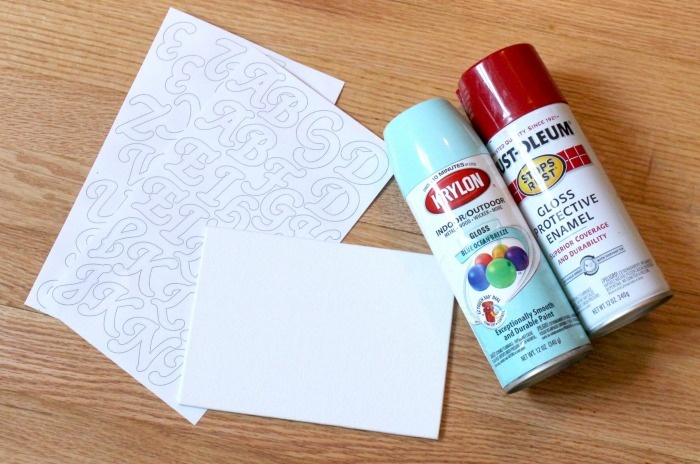 5 x 7 canvas
stick on letters that spell "Mom."
light blue spray paint
red spray paint
You can customize this craft a bit, which makes it your gift more fun and personal! You could spell your mom's name, last name or even initials. (Make one for Grandma too!) You can also totally change up the colors. I recommend picking a light color and a dark color, so there is some contrast. I am thinking of making a second one with both light and dark purple, my mom's favorite color!
How to Make A MOM Painted Canvas:
Step 1.) Apply the stickers firmly to the center of the canvas to spell "MOM." Make sure to leave a little bit of space between each letter for the best effect. If you stick the letters super close together, it's tougher to get a clear letter image when you paint.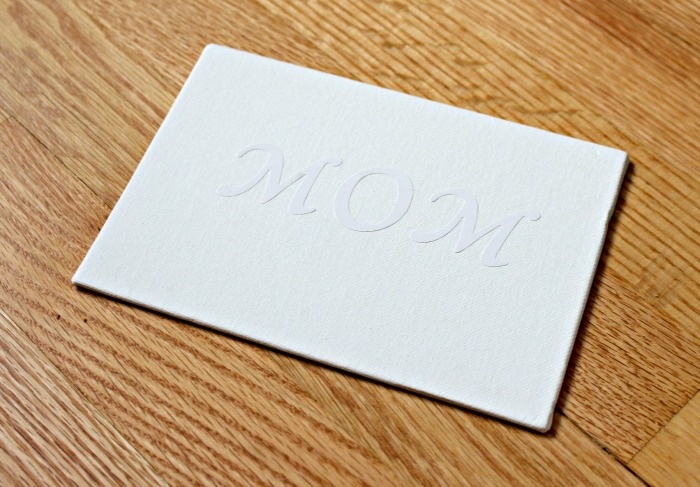 Step 2.) Pick a well-ventilated area to start your project, away from flames. This project is perfect to make outside on a sunny day. Lay down newspaper or something else to protect everything from being covered in paint. Hold light blue spray paint can 12 inches away and spray lightly over the letters. Try to keep the paint about an inch away from the edge of the canvas as you spray. That way you do not fill the entire canvas, and the color fades out lighter towards the edges of the picture. Now let your canvas dry.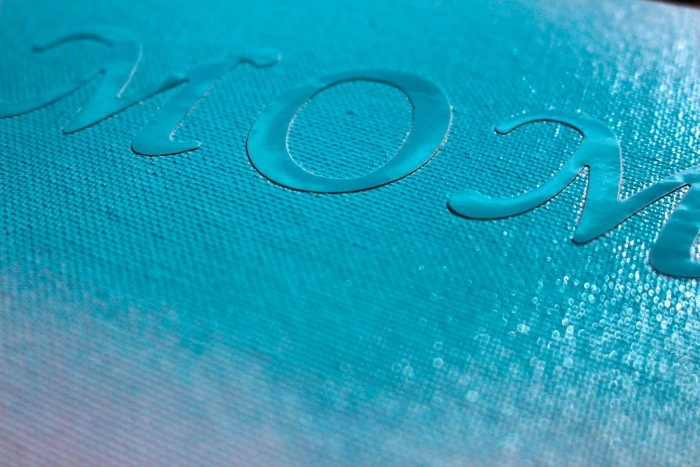 Step 3.) After the blue dries completely, spray the red paint over the letters and off to one side without covering the blue paint. Now let the canvas dry again. The goal as you are painting is to see a contrast of the two colors and the white canvas around the edges.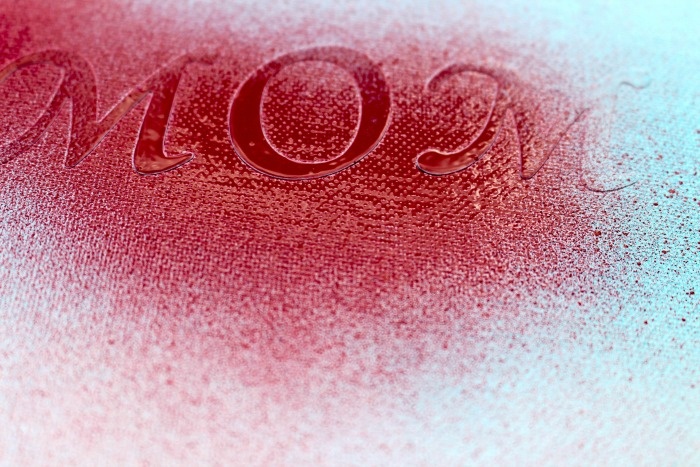 Step 4.) Lift the stickers from the canvas carefully! If the paint is super tacky, let the project dry some more first!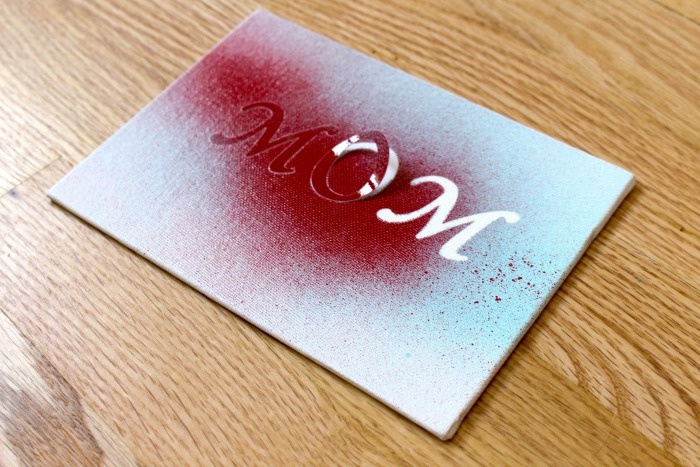 Step 5.) Admire your handiwork! Give your beautiful gift to your Mom! Here is where Mom's happy tears start, hahaha!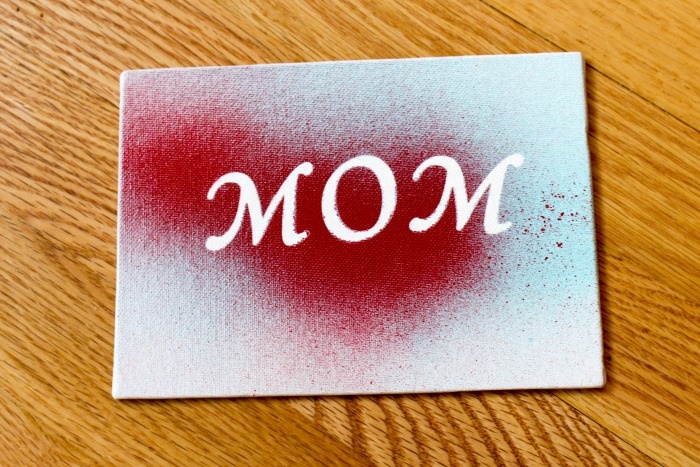 So lovelies, do you love our DIY Mother's Day gift?  Who will you make a Mom painted canvas for? I want to know in the comments!